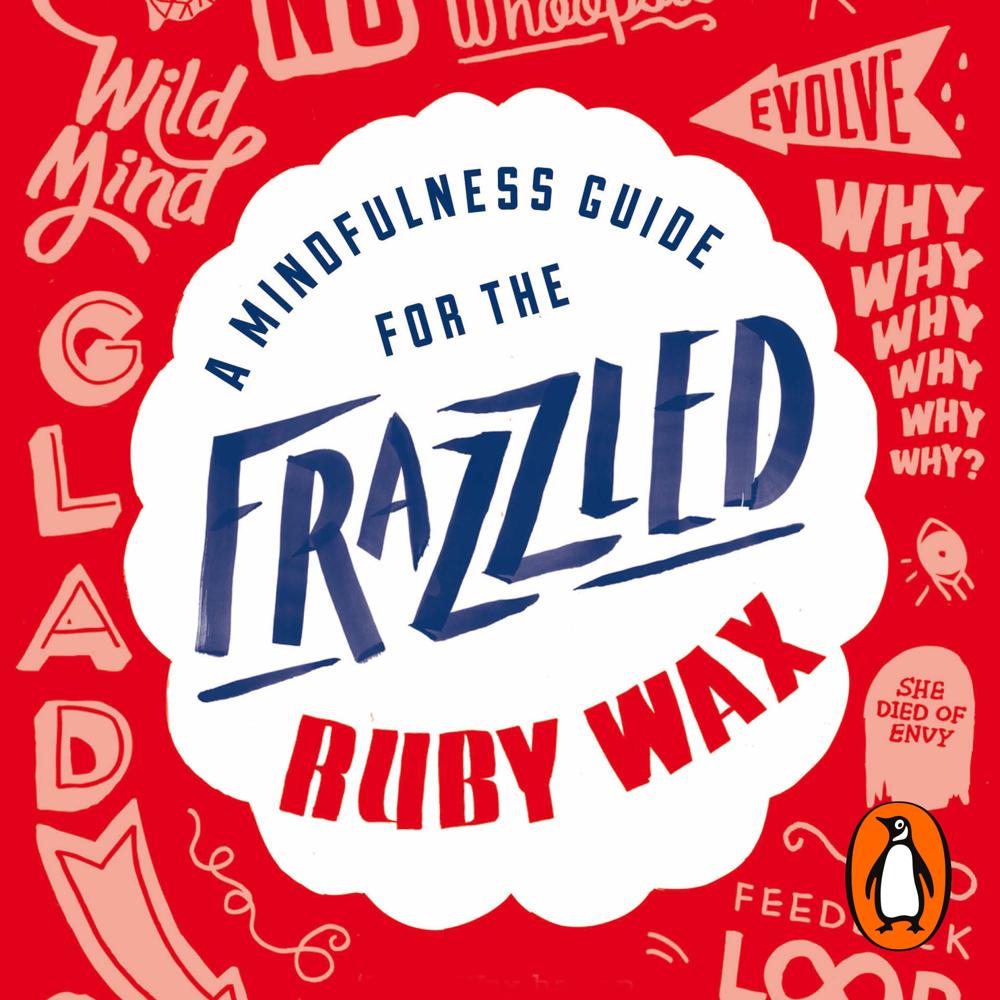 Narrated By: Ruby Wax
Duration: 7 hours
What to expect
Penguin presents the audiobook edition of A Mindfulness Guide for the Frazzled, written and read by Ruby Wax.

Five hundred years ago no-one died of stress: we have invented this concept and now we let it rule us. Rest has become a dirty word, and our idea of satisfaction is answering the last email. We're sleepwalking through our own lives. Ruby Wax shows us how to wake up from this stupor with a scientific solution to modern problems: mindfulness.

Outrageously witty, smart and accessible, Ruby Wax shows ordinary people how and why to change for good. With practical exercises for your daily routine, and a six-week course based on her studies of Mindfulness Based Cognitive Therapy with Mark Williams at Oxford University, A Mindfulness Guide for the Frazzled is the only guide you need for a healthier, happier life.
Genre
Popular psychology, Psychology, Mind, body, spirit: meditation & visualization, Self-help, personal development & practical advice, Coping with mental health issues, Mind, body, spirit: thought & practice, Coping with depression & other mood disorders
Listen to a sample
A very funny book about how to be calm and poised and not bonkers
If the idea of mindfulness has always seemed a bit wishy-washy, you'll be pleased to know Ruby Wax once felt the same way. Now the comedienne has written a guide to mindfulness that is a sensible way to cope with stress
An accessible guide to mindfulness from the comedian and cognitive therapist
Witty, wise and thought-provoking
A wonderful book full of passion and verve. Ruby Wax gives her unique take on the science and practice of mindfulness. She shows how to meet - face to face - all that life throws at us, and gives her own step by step guide to finding deep stillness in the midst of the chaos
Ruby Wax is brave, generous and hilarious - the perfect guide on a tour of the brain
A beginner's guide to the science behind mindfulness
Finally - a map for the troubled human mind. And it's funny
...Royally hauls a stigmatised fact of life kicking and laughing into the open
Wonderful, painfully funny and instructive
So witty, clever and accessible you'll be devouring every word... there's no better place to start than with this sparkling gem of a book
Witty and accessible
Through humor and unbridled truth, Ruby Wax shares her journey to mindfulness, illuminating how it can improve our state of mind and change our brain for a healthier, happier life
Ruby Wax combines neuroscience with her usual eloquence, clarity and humour
Ruby Wax has written a guide to mindfulness that's as hilarious as it is useful. Drawing on the latest science, she offers insightful, irreverent advice on how to improve every aspect of our lives, from our health and happiness to our relationships and careers.
She can make your ribs ache with laughter [and then] wrench your head round to see the darkness in the world and how to deal with it. No-one deserves to be recognised more... I adore her.
[Ruby] has turned her own experiences into a life-affirming message for others
Ruby Wax has an extraordinary mind, and she has brought it to bear with trademark wit and searing honesty... A ruby beyond price
This manual for living must be read by everyone
Well timed and combines a theoretical, practical and personal account of mindfulness... an easy, uplifting, humorous read
This witty, smart and accessible read should be top of your reading list