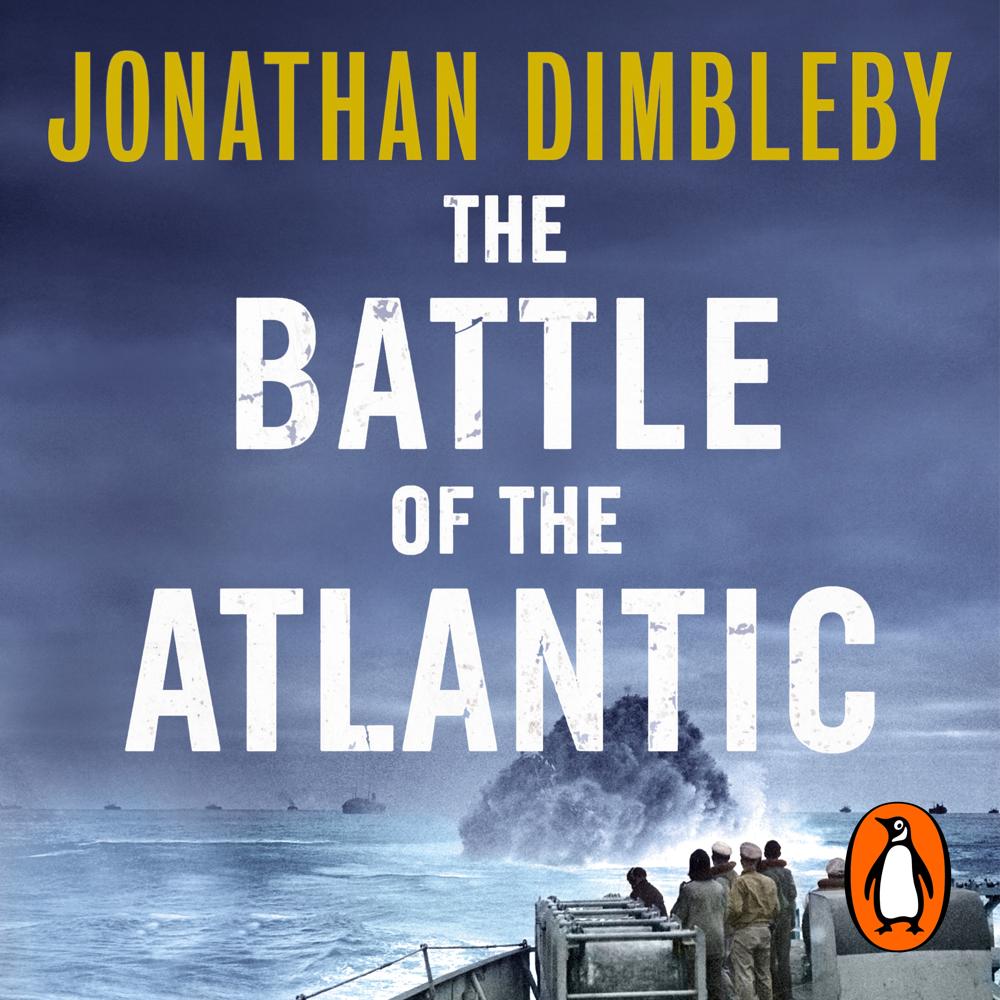 Narrated By: Jonathan Dimbleby
Duration: 20 hours and 44 minutes
What to expect
Penguin presents the unabridged, downloadable, audiobook edition of The Battle of the Atlantic, written and read by Jonathan Dimbleby.

The Battle of the Atlantic was - though often overlooked - crucial to victory in the Second World War. If the German U-boats had prevailed, the maritime artery across the Atlantic would have been severed. Mass hunger would have consumed Britain, and the Allied armies would have been prevented from joining in the invasion of Europe. There would have been no D-Day.

Through fascinating contemporary diaries and letters, from the leaders and from the sailors on all sides, Jonathan Dimbleby creates a thrilling narrative that uniquely places the campaign in the context of the entire Second World War. Challenging conventional wisdom on the use of intelligence and on Churchill's bombing campaign, The Battle of the Atlantic tells the epic story of the decisions that led to victory, and the horror and humanity of life on those perilous seas.
Genre
Modern warfare, Second World War, Battles & campaigns, European history
Listen to a sample
A wonderfully incisive, superbly written history. What Dimbleby has nailed so brilliantly is what so many war historians miss: the big picture
Fascinating, thought-provoking and entertaining. Explodes a number of self-serving myths
The epic Battle of the Atlantic can only really be understood when set against the strategic context of the time. This highly engaging history does this by combining gripping accounts of the tactics and operational fortunes of the Germans and the Allies in this bitterest of battles with an authoritative review of the strategic thinking that helps explain their motives and their responses at the highest national level, and that shows why victory was so important for both sides.
In this refreshing book Jonathan Dimbleby skilfully weaves together front line accounts and high policy discussions to provide a gripping and accessible new account of the most important campaign of the Second World War against Germany.
Winston Churchill famously described the Battle of the Atlantic as 'a war of groping and drowning, a war of ambuscade and stratagem, a war of science and seamanship' and no book depicts all of those myriad aspects better than Jonathan Dimbleby's majestic overview. His judgments can sometimes be harsh and are bound to be controversial, but they are backed up with wide reading, diligent scholarship and cogent argument. This is a truly gripping account of a campaign that the author rightly puts epicentral to the Allied victory in the Second World War.
A gripping read and a great contribution to the history of the Second World War. The author realizes his immense ambition of bringing out the human aspects of the drama at every level, from the heads of state to the crews in the Atlantic, while also bringing important nuances to received views on the struggle against the U-boats, and, indeed, on Churchill's war leadership. An epic account.
Fresh and provocative