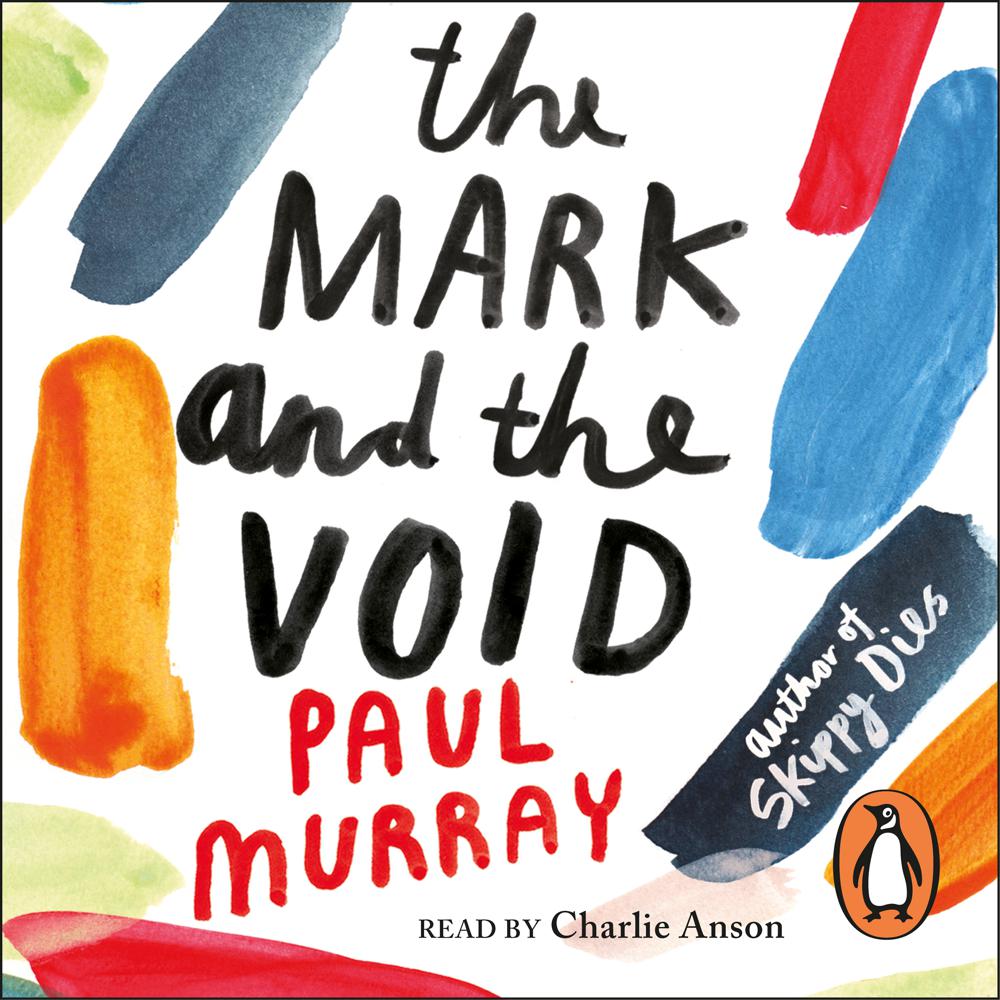 Narrated By: Charlie Anson
Duration: 14 hours and 5 minutes
What to expect
Brought to you by Penguin.

WINNER OF THE EVERYMAN WODEHOUSE PRIZE 2016
A comic masterpiece about love, art, greed and the banking crisis, from the author of Skippy Dies

What links the Investment Bank of Torabundo, www.myhotswaitress.com (yes, hots with an s, don't ask), an art heist, a novel called For the Love of a Clown, a four-year-old boy named after TV detective Remington Steele, a lonely French banker, a tiny Pacific island, and a pest control business run by an ex-KGB man? You guessed it . . .
The Mark and the Void is Paul Murray's madcap new novel of institutional folly, following the success of his wildly original breakout hit, Skippy Dies. While marooned at his banking job in the bewilderingly damp and insular realm known as Ireland, Claude Martingale is approached by a down-on-his-luck author, Paul, looking for his next great subject. Claude finds that his life gets steadily more exciting under Paul's fictionalizing influence; he even falls in love with a beautiful waitress. But Paul's plan is not what it seems-and neither is Claude's employer, the Bank of Torabundo, which inflates through dodgy takeovers and derivatives-trading until-well, you can probably guess how that shakes out.
The Mark and the Void is a stirring examination of the deceptions carried out in the names of art, love and commerce - and is also probably the funniest novel ever written about a financial crisis.
© Paul Murray 2015 (P) Penguin Audio 2015
Genre
Modern & contemporary fiction
Listen to a sample
Funny, moving, utterly brilliant
An unforgettably exuberant saga
The Mark and the Void is Murray's best book yet - a wildly ambitious, state-of-the-nation novel, and a scabrously funny yet deeply humane satire on the continuing fall-out of the biggest financial crisis in 75 years
People always tell me 'If you love Paul Murray so much, why don't you marry him?' Now thanks to recent legislation in his native Ireland, I finally can. And so should you, reader. The Mark and the Void not only monetizes the death of the novel, but makes us believe in its resurrection. Praise the Lord for Paul Murray's big brain and tender heart!
A fantastic novel. I laughed and wept
I loved Skippy Dies
Five years after his hugely successful novel Skippy Dies, Murray's third book is utterly original and very funny
With The Mark and the Void, Paul Murray has done the impossible: he's written a novel about international finance that not only isn't dense, boring, or annoyingly didactic, but is, in fact, a hilarious page-turner with a beating human heart. To put all of these elements in a pot and alchemically produce something so brilliant and cohesively constructed, one might assume Paul Murray is a witch. I think he's simply a great writer.