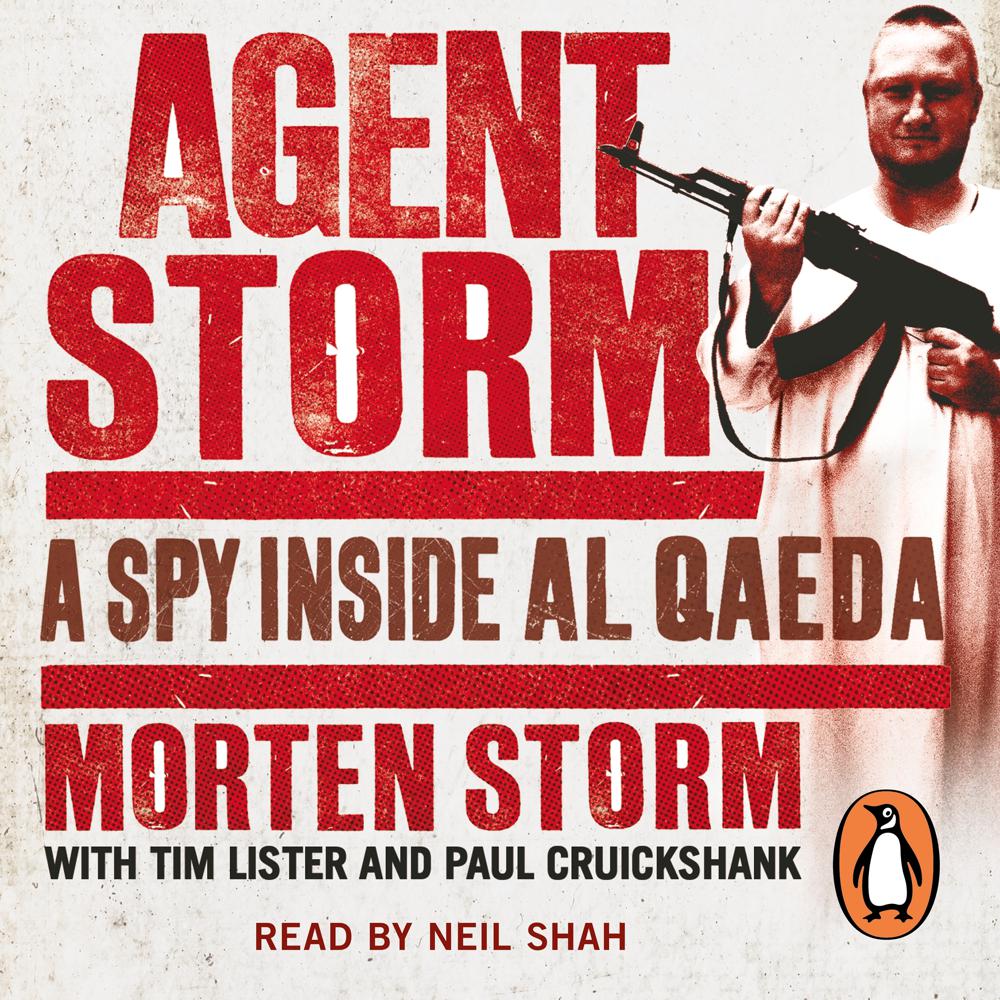 Narrated By: Neil Shah
Duration: 12 hours and 38 minutes
What to expect
Penguin presents the unabridged, downloadable, audiobook edition of Agent Storm: My Life Inside al-Qaeda by Morten Storm with Tim Lister and Paul Cruckshanks. Read by Neil Shah.
He was the Western convert who would plunge deep inside al-Qaeda. He named his first son Osama after 9/11 and became a Jihadist. But then - after a sudden loss of faith - Morten Storm made a life-changing decision. He became a double agent and joined the CIA, MI6 and MI5.
Filled with hair-raising close calls and deception, Storm's story builds to the climactic finale when he must betray his friend and mentor al-Awlaki - al-Qaeda's biggest threat to the West. Storm is trusted to find al-Awlaki a wife from Europe. She becomes the bait for a possible American drone strike.
Genre
Memoirs, Espionage & secret services, Terrorism, armed struggle, Spyware, Military history, Criminal law: terrorism law
Listen to a sample
Gripping... provides valuable and fascinating insight into the quiet battle being waged between clandestine national agencies and various terrorist organizations
Morten Storm, Paul Cruickshank, and Tim Lister tell an astonishing and unknown tale of the exploits, change of allegiances, double crosses and inner workings of both al Qaeda terrorist groups and the Western intelligence agencies charged with stopping them. Hard to put down
You couldn't make it up . . . Agent Storm couldn't really be less like Bond
Reads like a screenplay for a James Bond movie written by Joel and Ethan Coen
Revelatory, extraordinary . . . There are not others [books] in which the main protagonist has also played such an extensive role for western security services, and, more crucially, is prepared to reveal so much
Morten Storm's account of his nerve-wracking life spying on Al Qaeda for Western intelligence gives us the most detailed, compelling, and human look at modern espionage in the lethal world of jihadist terrorism that we are likely to get'
Opens a unique window onto bleak interlocking landscapes-the radicalization of European Muslims that has now been energized by the Syrian civil war, the leadership and organization of global jihad, and the twilight struggle waged by western intelligence agencies against an elusive and implacable enemy."
A rollicking read and a rare insider's account of Western spying in the age of Al Qaeda, where the risk if exposed is not Cold War-style expulsion but gruesome execution
Explosive
Reads like a first-rate spy thriller, but it is in fact a stunning and true inside account of the workings, personalities and mindsets of the leaders and operatives of al Qaeda and its worldwide operations . . . an indispensable guide to how the West can counter the appeal of violent jihadism
Gripping
Remarkable. As a true spy-story, this book brings you incredibly close to what it actually takes to be an extremist and get into a terrorist group while balancing loyalty and treachery in the world of intelligence. Essential reading for everyone interested in how the war on terrorism is actually fought in the shadows.