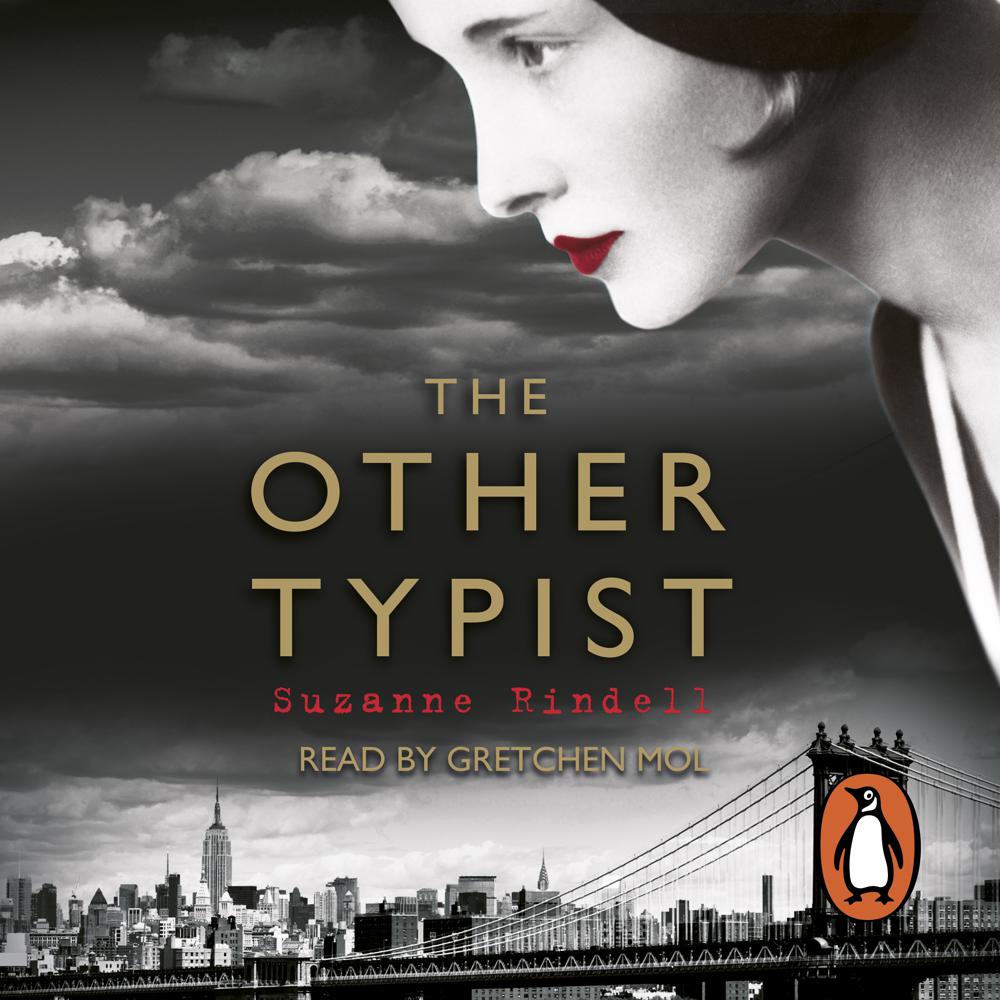 Narrated By: Gretchen Mol
Duration: 10 hours and 5 minutes
What to expect
Penguin presents the unabridged, downloadable audiobook edition of Suzanne Rindell's The Other Typist. read by the actress Gretchen Mol, who plays Gillian Darmody in the hit US series Boardwalk Empire.

New York City, 1924: the height of Prohibition and the whole city swims in bathtub gin. Rose Baker is an orphaned young woman working as a typist in a police precinct on the lower East Side. Every day Rose transcribes the confessions of gangsters and murderers - and while she may disapprove of the details, she prides herself on typing up the goriest of crimes without batting an eyelid.
But when the captivating Odalie begins at the precinct Rose finds herself falling under the new typist's spell. As the two girls' friendship blossoms, it is not long before Rose's fascination for her new colleague turns to obsession.
But just who is the real Odalie, and how far will Rose go to find out?
Genre
Historical fiction, Modern & contemporary fiction
Listen to a sample
The real thrill of this book is that nothing is what it seems. Not least Rose, who reveals herself to be the most untrustworthy of storytellers . . . the book turns into an elegantly controlled emotional thriller with so many twists and turns that there is every chance you will have to read it in one sitting. Hard to believe this is Rindell's first book - and I'm already looking forward to her second
A mysterious central character, stunning writing and an ending that will leave you reeling makes The Other Typist the kind of book you can't get out of your head
An unreliable narrator makes this enchanting jazz-age thriller a clever and addictive debut
An intense psychological thriller that will appeal to fans of Notes on a Scandal
I was absolutely gripped, I loved it
A sleek story of dangerous shenanigans, bootleggers and unreliable narrators, set in the unflappable Jazz Age
Darkly, addictively entertaining, with a plot twist Hitchcock would have been proud of
Elegant, edgy, stylish . . . I was reminded of Zoe Heller's classic Notes on a Scandal - but with dollops of Sex and the City for welcome Manhattan glamour
The tension slowly rises as Rose is inextricably wrapped up in Odalie's strange world - one in which this glamorous stranger constantly reinvents her past
Take a dollop of Alfred Hitchcock, a dollop of Patricia Highsmith, throw in some Great Gatsby flourishes, and the result is Rindell's debut, a pitch-black comedy about a police stenographer accused of murder in 1920s Manhattan . . . deliciously addictive
A genuinely delightful, witty page turner, full of surprises