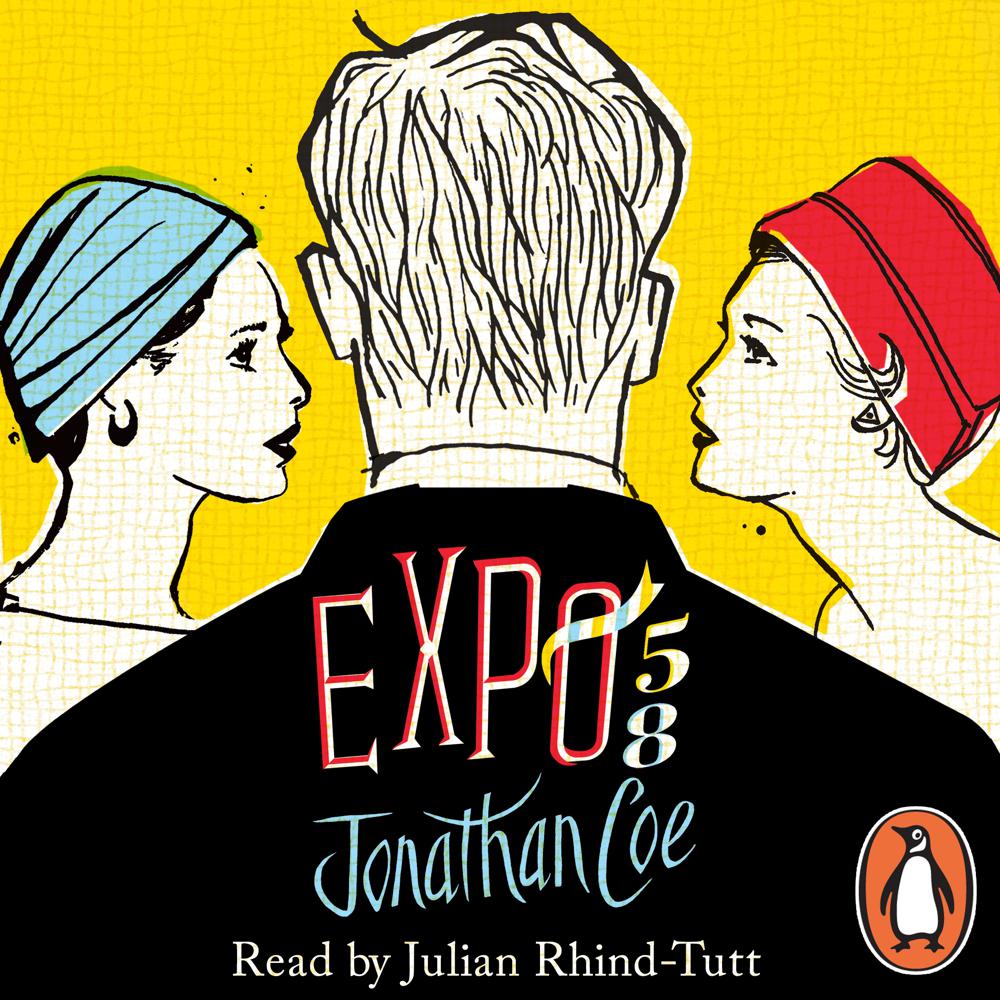 Narrated By: Julian Rhind-Tutt
Duration: 9 hours
What to expect
Expo 58 - Good-looking girls and sinister spies: a naive Englishman at loose in Europe in Jonathan Coe's brilliant comic novel
London, 1958: unassuming civil servant Thomas Foley is plucked from his desk at the Central Office of Information and sent on a six-month trip to Brussels. His task: to keep an eye on The Brittania, a brand new pub which will form the heart of the British presence at Expo 58 - the biggest World's Fair of the century, and the first to be held since the Second World War.
As soon as he arrives at the site, Thomas feels that he has escaped a repressed, backward-looking country and fallen headlong into an era of modernity and optimism. He is equally bewitched by the surreal, gigantic Atomium, which stands at the heart of this brave new world, and by Anneke, the lovely Flemish hostess who meets him off his plane. But Thomas's new-found sense of freedom comes at a price: the Cold War is at its height, the mischievous Belgians have placed the American and Soviet pavilions right next to each other - and why is he being followed everywhere by two mysterious emissaries of the British Secret Service? Expo 58 may represent a glittering future, both for Europe and for Thomas himself, but he will soon be forced to decide where his public and private loyaties really lie.
For fans of Jonathan Coe's classic comic bestsellers What a Carve Up! and The Rotters' Club, this hilarious new novel, which is set in the Mad Men period of the mid 50s, will also be loved by readers of Nick Hornby, William Boyd and Ian McEwan.
'Coe has huge powers of observation and enormous literary panache' Sunday Times
'No one marries formal ingenuity with inclusiveness of tone more elegantly' Time Out
'Coe is among the handful of novelists who can tell us something about the temper of our times' Observer
'Thank goodness for Jonathan Coe, who records what Britain has lost in the past thirty years in his elegiac fiction' Scotland on Sunday
Jonathan Coe was born in Birmingham in 1961. Expo 58 is his tenth novel. The previous nine are all available in Penguin: The Accidental Woman, A Touch of Love, The Dwarves of Death, What a Carve Up! (which won the 1995 John Llewellyn Rhys Prize), The House of Sleep (which won the 1998 Prix Medicis Etranger), The Rotters' Club (winner of the Everyman Wodehouse Prize), The Closed Circle, The Rain Before It Falls and The Terrible Privacy of Maxwell Sim. His biography of the novelist B.S. Johnson, Like a Fiery Elephant, won the 2005 Samuel Johnson Prize for best non-fiction book of the year. Expo 58 was nominated for the 2015 International IMPAC Dublin Literary Award.
Genre
Historical fiction, Espionage & spy thriller, Humorous fiction
Listen to a sample