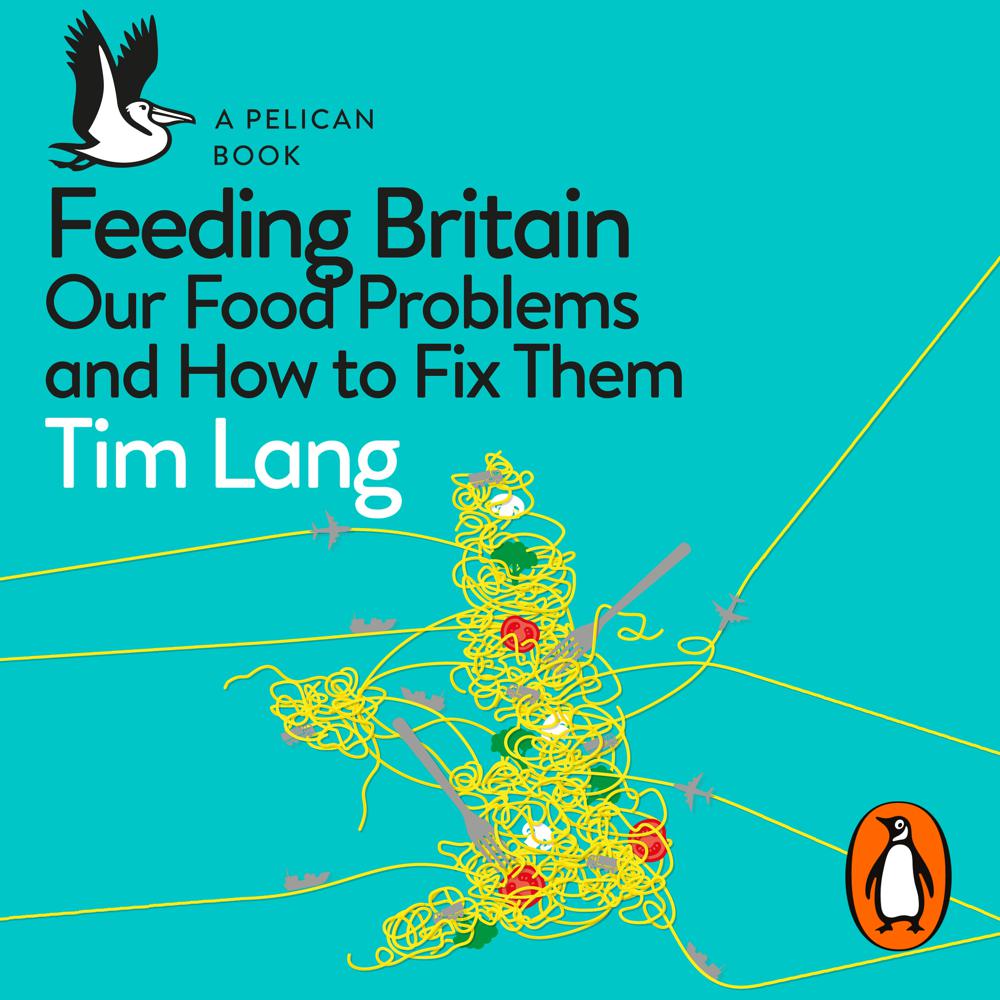 Narrated By: Roy McMillan
Duration: 12 hours and 53 minutes
What to expect
Brought to you by Penguin.

How does Britain get its food?
Why is our current system at breaking point?
How can we fix it before it is too late?

British food has changed remarkably in the last half century. As we have become wealthier and more discerning, our food has Europeanized (pizza is children's favourite food) and internationalized (we eat the world's cuisines), yet our food culture remains fragmented, a mix of mass 'ultra-processed' substances alongside food as varied and good as anywhere else on the planet.

This book takes stock of the UK food system: where it comes from, what we eat, its impact, fragilities and strengths. It is a book on the politics of food. It argues that the Brexit vote will force us to review our food system. Such an opportunity is sorely needed. After a brief frenzy of concern following the financial shock of 2008, the UK government has slumped once more into a vague hope that the food system will keep going on as before. Food, they said, just required a burst of agri-technology and more exports to pay for our massive imports.

Feeding Britain argues that this and other approaches are short-sighted, against the public interest, and possibly even strategic folly. Setting a new course for UK food is no easy task but it is a process, this book urges, that needs to begin now.

'Tim Lang has performed a public service' Simon Jenkins, Sunday Times

© Tim Lang 2020 (P) Penguin Audio 2021
Genre
Cultural studies: food and society, Agricultural economics, Food security and supply, Sustainable agriculture, Agribusiness and primary industries, Political economy, Central / national / federal government policies
Listen to a sample
Feeding Britain is distinguished by the clarity and care with which it lays out urgent issues, most centrally that Britain does not produce enough food to feed itself.
Forceful, illuminating, an ambitious manifesto ... The advent of coronavirus has added timeliness to Lang's warning about the fragility of our food supply.
Lang practically invented food ethics in this country ... Feeding Britain tells us how we could build a better food system, and shows that it is possible.
For years, food policy expert Tim Lang has been an almost lone voice in the wilderness, arguing that UK food security needs to be improved. In his new, very timely book, Lang notes that most consumers think that "as long as there is food on the supermarket shelves, all is well in the world. It is not".
It is dense with statistics for journalists and academics to harvest and will, I suspect, become the go-to book for anyone interested in what is now going to be a hot political issue.
Present discontents lend urgency to Lang's core message ... Security matters, and that includes food security. Lang has performed a public service.
When Lang says that "although not officially at war, the UK is, de facto, facing a wartime scale of food challenge", it's worth paying attention. We are in serious trouble ... It's a simple message, but in the white heat of a crisis, defined by queues outside supermarkets, a useful one.