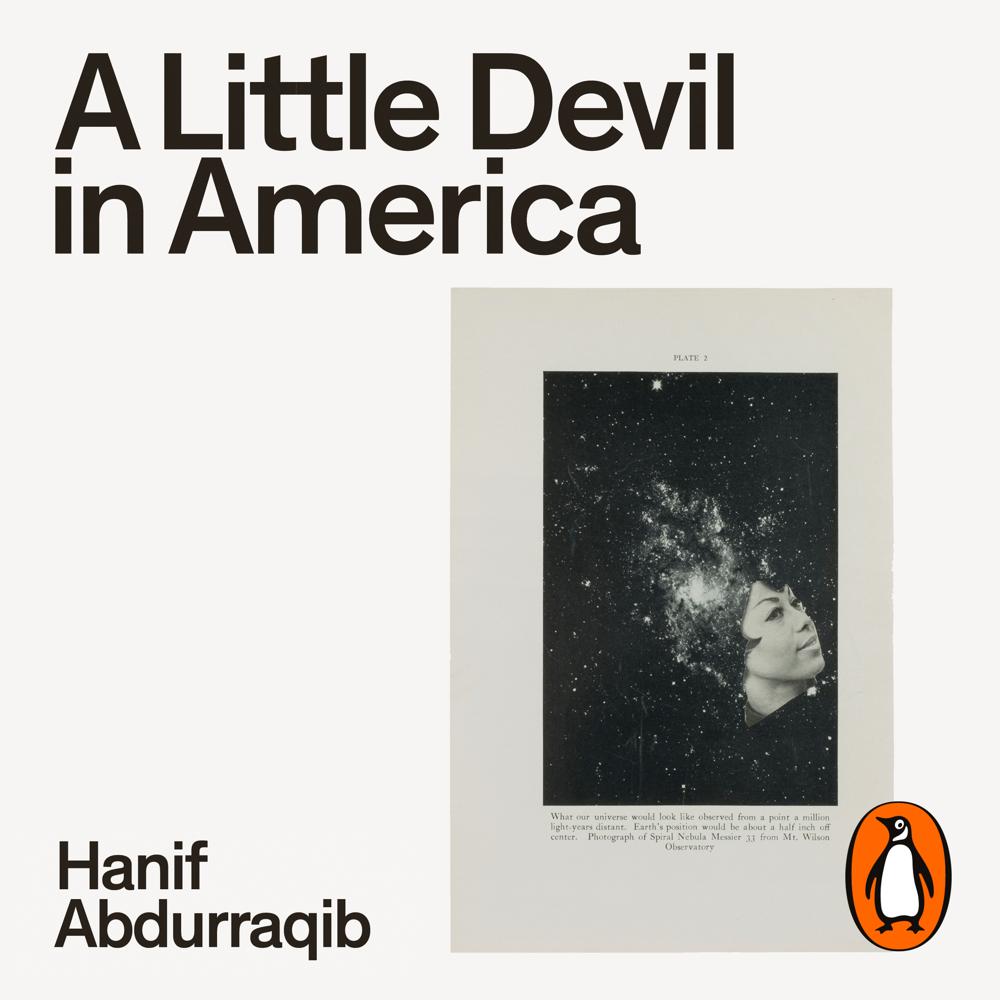 Narrated By: JD Jackson
Duration: 9 hours and 39 minutes
What to expect
Brought to you by Penguin.

An electrifying celebration of Black performances, cultures and communities in the United States, from the New York Times bestselling poet and critic Hanif Abdurraqib

At the March on Washington, Josephine Baker reflected on her life and her legacy. She had spent decades as one of the most successful entertainers in the world, but, she told the crowd, "I was a devil in other countries, and I was a little devil in America, too". Inspired by these words, Hanif Abdurraqib has written a stirring meditation on Black performance in the modern age, in which culture, history and his own lived experience collide.

With sharp insight, humour and heart, Abdurraqib explores a sequence of iconic and intimate performances that take him from mid-century Paris to the moon -- and back down again, to a cramped living room in Columbus, Ohio. Each one, he shows, has layers of resonance across Black and white cultures, the politics of American empire, and his own personal history of love and grief -- whether it's the twenty-seven seconds of 'Gimme Shelter' in which Merry Clayton sings, or the magnificent hours of Aretha Franklin's homegoing; Beyoncé's Super Bowl show or a schoolyard fistfight; Dave Chapelle's skits or a game of spades among friends.

'Gorgeous' - Brit Bennett
'Pure genius' - Jacqueline Woodson
'One of the most dynamic books I have ever read' - Clint Smith

© Hanif Abdurraqib 2021 (P) Penguin Audio 2021
Genre
Popular culture, Social and cultural history, Ethnic groups and multicultural studies, Popular music, Biography: arts and entertainment, Theatre studies
Listen to a sample
Hanif Abdurraqib has a way of taking slices of our cultural landscape, examining them, and transforming them into observations and analyses that leave me underlining the entire page. In A Little Devil In America, Abdurraqib brilliantly braids together history, criticism, and prose so stunning that it makes you want to read every word out loud just so you can hear its music. Everything Abdurraqib writes is a must-read, but this is his best yet. It is one of the most dynamic books I have ever read.
Abdurraqib writes with uninhibited curiosity and insight about music and its ties to culture and memory, life and death, on levels personal, political, and universal.
A thoughtful memoir rolled into a set of joined essays on life, death, and the Black experience in America... Social criticism, pop culture, and autobiography come together neatly in these pages, and every sentence is sharp, provocative, and self-aware ... A winner.
As powerful and touching as anything I've read this year, and Abdurraqib has emerged as the Ta-Nehisi Coates of popular culture.
In this staggeringly intimate meditation, Abdurraqib shines a light on how Black artists have shaped-and been shaped by-American culture. His prose is reliably razor-sharp. Filled with nuance and lyricism, Abdurraqib's luminous survey is stunning.
Abdurraqib uses his inimitable blend of incisive, piercing criticism and shimmering stream-of-consciousness to explore everything from the problem with praising Black women for being "vessels" who have "saved America" with their votes (he points out: "It occurred to me that Black women were simply attempting to save themselves") to Dave Chappelle's appeal to white audiences to the death of his mother. Moving, provocative, and infused with a singular lyricism, A Little Devil in America is an exultant blend of memoir and criticism, a must-read for anyone looking to better understand this country and its people.
Hanif Abdurraqib's genius is in pinpointing those moments in American cultural history when Black people made lightning strike. But Black performance, Black artistry, Black freedom too often came at devastating price. The real devil in America is America itself, the one who stole the soul that he, through open eyes and fearless prose, snatches back. This is searing, revelatory, filled with utter heartbreak, and unstoppable joy.
Abdurraqib pens respectful, heartwarming essays that reflect on giants in music, television, cinema, and even magic...his stories will inspire and provoke thoughtful meditations on how Black lives matter in all areas of life and art.
Blending pop-culture essays, memoir, and poetry, A Little Devil in America delves into the manyiterations of Black artistic expression through an often deeply personal lens ...Startling, layered, and timely, this is an essential, illuminating collection
Abdurraqib is one of the most brilliant writers I've ever read. A Little Devil In America needs to be on every bedside table, every high school and college desktop - and basically, in this age of a revolution, this is that ONE book that everyone needs to read. Pure genius. I'm not even trying to get at even SOME of the brilliance Hanif gets to with this book-there is just too much. From Black Exceptionalism to Josephine Baker to Old Heads-he brings it and clarifies it, then shapes it into every bit of medicine we need right now.
A joyful requiem - emphasis on joyful. Abdurraqib has written a guide for the living as well as a memorial for those we have lost.
The most important cultural critic in America right now? This writer gets my vote. Abdurraqib has delivered a winner.
A Little Devil in America is so so heavy in some places that I have to take breaks. It just hurts to read some of these truths, woven in such beautiful writing.
A rapturous exploration of black genius. Whether heralding unsung entertainers or re-examining legends, Hanif Abdurraqib weaves together gorgeous essays that reveal the resilience, heartbreak, and joy within black performance. I read this book breathlessly.
A towering work full of insightful observations about everything from the legacy of Nina Simone to the music of Bruce Springsteen... a powerful work about art, society, and the perspective through which its author regards both.
To read Hanif Abdurraqib is to be embraced in the middle of chaos. In his latest book, A Little Devil In America: In Praise of Black Performance, he does what many great writers do, which is to illuminate and join the dots between connections readers may once have failed to see.
Poignant, powerful, candid, written with sincerity and emotion ... An important book