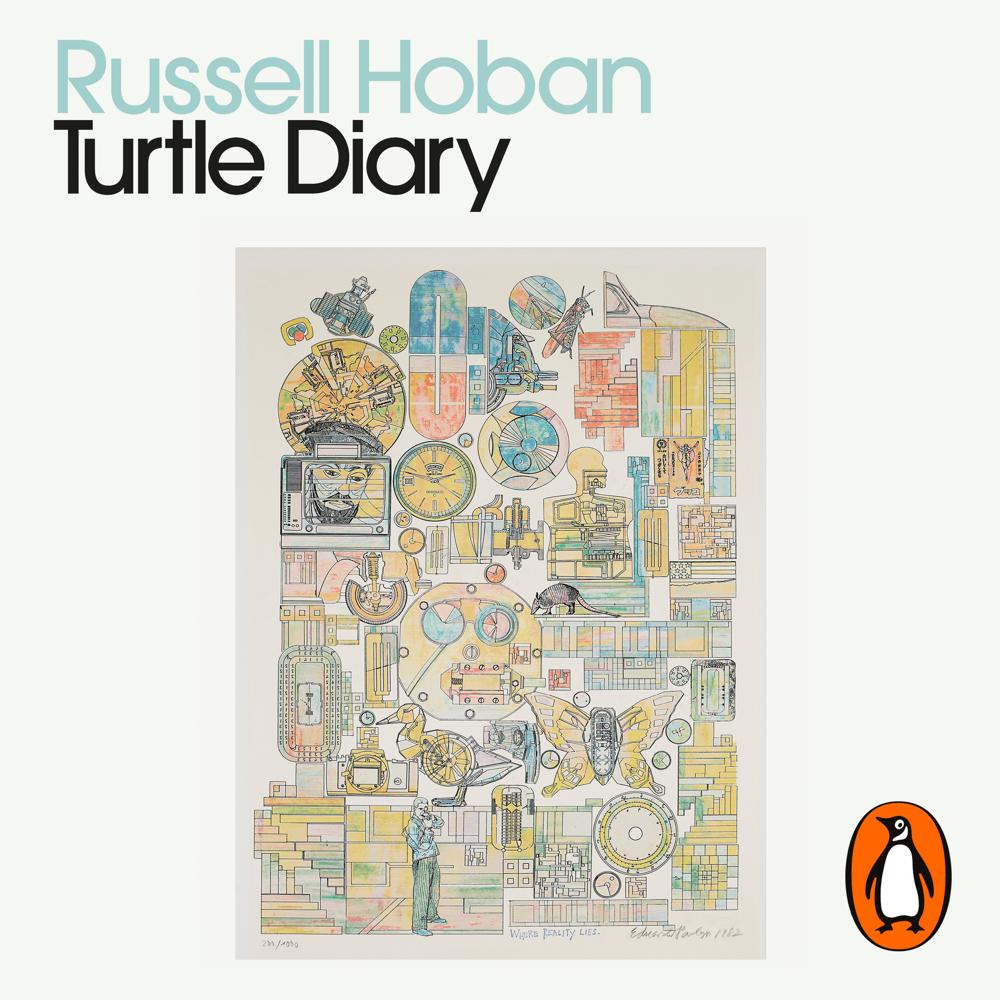 Narrated By: Harry Myers, Lucy Paterson
Duration: 5 hours and 48 minutes
What to expect
Brought to you by Penguin.

Born to swim thousands of miles in the ocean, the giant sea turtles are now trapped in a tank of golden-green water at London Zoo. But not for much longer. Two lonely people, a bookseller and a children's illustrator, have begun thinking turtle thoughts. As they come together to hatch a plan to release the turtles into the sea, their diaries reveal how they find their own lives changing in imperceptible and quite unintended ways.

'Wonderful, life-saving ... places Russell Hoban among the greatest, timeless novelists' The Times

'Crackles with witty detail, mordant intelligence and self-deprecating irony' Time

'This lovely human fable seems to me one of the best things of its kind - a fine and touching achievement' John Fowles

© Russell Hoban 2021 (P) Penguin Audio 2021
Genre
Modern and contemporary fiction, Narrative theme: Interior life
Listen to a sample
Russell Hoban is our Ur-novelist, a maverick voice that is like no other.
Worth rejoicing in ... a banquet of whimsical delights. Each Russell Hoban book is surprising ... but you also know what you're getting, which is curiosity, wonder and a world-encompassing empathy.
This wonderful, life-saving fantasy places Russell Hoban where he has got to be - among the greatest, timeless novelists.
Crackles with witty detail, mordant intelligence and self-deprecating irony.
[Turtle Diary] has medicinal qualities. I only need to think about it and I'm in a better mood.
A story about the recovery of life ... Like other cult writers - Salinger for instance, or Vonnegut - Hoban writes about ordinary people making life-affirming gestures in a world that threatens to dissolve in madness.
This lovely human fable seems to me one of the best things of its kind - a fine and touching achievement.