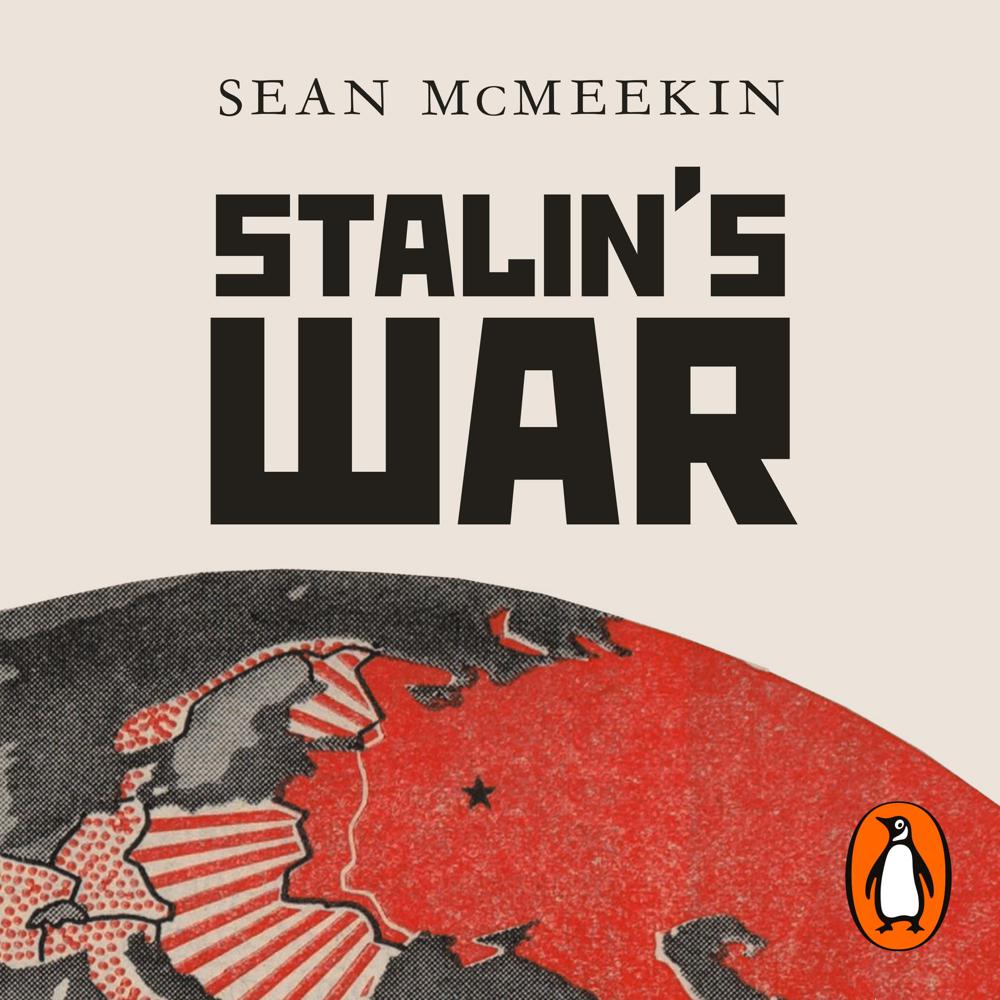 Narrated By: Kevin Stillwell
Duration: 1 day and 55 minutes
What to expect
Brought to you by Penguin.

In this remarkable, ground-breaking new book Sean McMeekin marks a generational shift in our view of Stalin as an ally in the Second World War. Stalin's only difference from Hitler, he argues, was that he was a successful murderous predator. With Hitler dead and the Third Reich in ruins, Stalin created an immense new Communist empire. Among his holdings were Czechoslovakia and Poland, the fates of which had first set the West against the Nazis and, of course, China and North Korea, the ramifications of which we still live with today.

Until Barbarossa wrought a public relations miracle, turning him into a plucky ally of the West, Stalin had murdered millions, subverted every norm of international behaviour, invaded as many countries as Hitler had, and taken great swathes of territory he would continue to keep. In the larger sense the global conflict grew out of not only German and Japanese aggression but Stalin's manoeuvrings, orchestrated to provoke wars of attrition between the capitalist powers in Europe and in Asia. Throughout the war Stalin chose to do only what would benefit his own regime, not even aiding in the effort against Japan until the conflict's last weeks. Above all, Stalin's War uncovers the shocking details of how the US government (to the detriment of itself and its other allies) fuelled Stalin's war machine, blindly agreeing to every Soviet demand, right down to agents supplying details of the atomic bomb.

'Gripping, authoritative, accessible and always bracingly revisionist' Simon Sebag Montefiore

'McMeekin's approach in Stalin's War is both original and refreshing, written as it is with a wonderful clarity' Antony Beevor

© Sean McMeekin 2021 (P) Penguin Audio 2021
Genre
Second World War, European history
Listen to a sample
Sean McMeekin's new book fills a massive gap in the historiography of World War II. Based on exhaustive researches in Russian and other archives, his examination of Stalin's foreign policy explores fresh avenues and explodes many myths, perhaps most significant being that of unwittingly exaggerated emphasis on 'Hitler's war'. He shows conclusively that the two tyrants were equally responsible, both for the outbreak of war and the appalling slaughter which ensued.
A sweeping reassessment of World War II seeking to "illuminate critical matters long obscured by the obsessively German-centric literature" on the subject ... Yet another winner for McMeekin ... Brilliantly contrarian history.
An accomplished, fearless and enthusiastic "Myth-buster", McMeekin hunts out the mistaken explanations of the past ... The story of the war itself is well told and impressive in its scope, ranging as it does from the domestic politics of small states such as Yugoslavia and Finland to the global context ... McMeekin is right that we have for too long cast the second world war as the good one. His book will make us re-evaluate the war and its consequences.
Gripping, authoritative, accessible and always bracingly revisionist.
McMeekin's approach in Stalin's War is both original and refreshing and the book is written with a wonderful clarity.
A terrific read ... McMeekin is a superb writer. There isn't a boring page in the book. His breadth of approach, taking in events from Manchuria to Greece, as well as the main fronts, is refreshing ... When he is angry McMeekin can be magnificent.
Impressive, well researched and very well written ... McMeekin invites the reader to look at the history of the war from a vantage point rarely taken and appreciate the many tragedies and sad ironies of the grand alliance as it took shape and functioned during the war ... A new look at the conflict, which poses new questions and provides new and often unexpected answers to the old ones.
McMeekin draws from recently opened Soviet archives to shed light on Stalin's dark reasoning and shady tactics ... Packed with incisive character sketches and illuminating analyses of military and diplomatic maneuvers, this is a skillful and persuasive reframing of the causes, developments, and repercussions of WWII.
Stalin's War is above all about strategy: the failure of Roosevelt and Churchill to make shrewd choices as World War II played out. McMeekin brilliantly argues that instead of weighting the European and Pacific theatres to favour their own interests - and weaken the inevitably antagonistic Soviet Union - FDR and Churchill left the most critical parts of Asia unguarded while they ground down the German army, a decision that favoured Stalin's interests far more than their own.