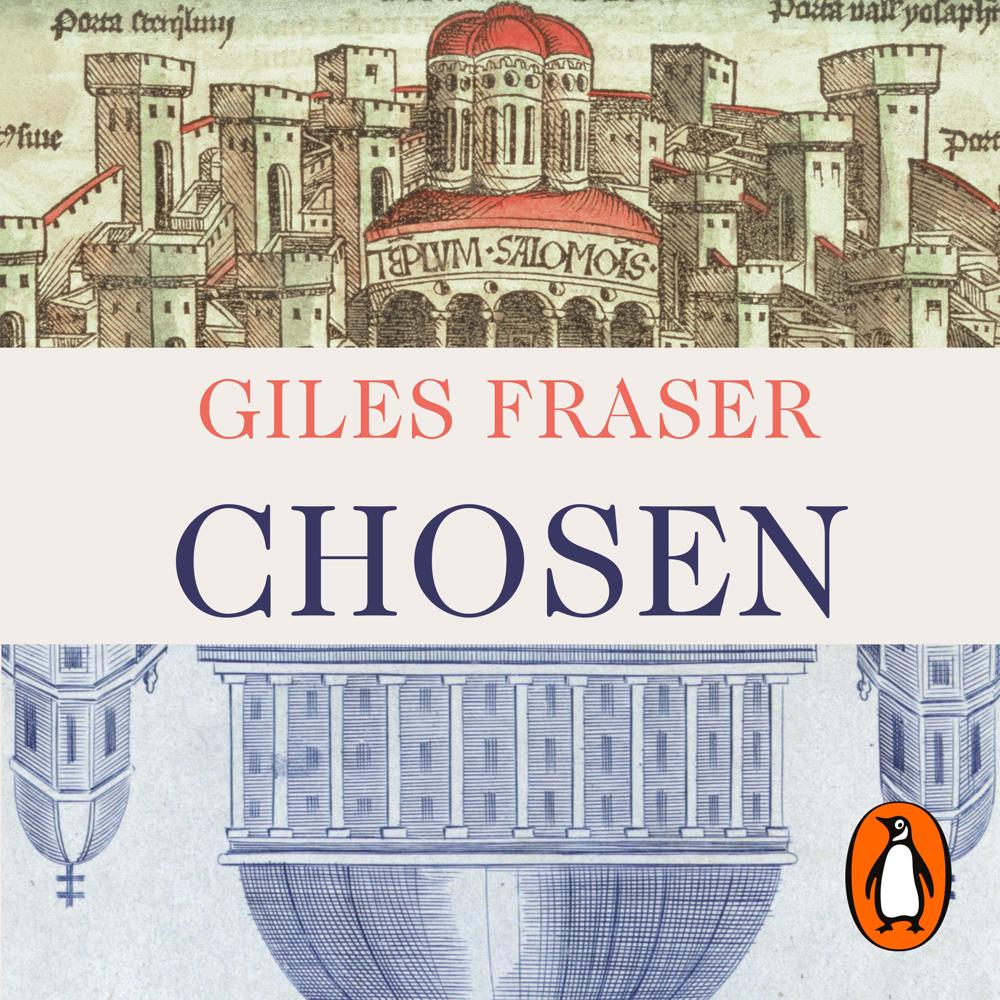 Narrated By: Giles Fraser
Duration: 7 hours and 59 minutes
What to expect
Brought to you by Penguin.

It was one of the most startling moments in the modern history of the City of London. In 2011, the Occupy movement set up camp around St Paul's Cathedral. Giles Fraser, who was Canon Chancellor of the Cathedral, gave them his support. It ended in disaster.

This remarkable book is the story of the personal crisis that followed, and its surprising consequences. As Giles Fraser found himself crushed between the forces of protest, the needs of the church and the implacable City of London, he resigned, and was plunged into depression.

As his life fell apart and he battled with ideas of suicide, Fraser found himself by chance one day in Liverpool, outside the great Victorian synagogue once presided over by a distant ancestor. Suddenly he realized that there was a great deal he did not know about himself, about his relatives and about his Jewish roots.

Fraser calls this book 'a ghost story' and it is a book which is indeed filled with many ghosts. His search into his family's Jewish past makes this both a fascinating personal story and a wonderful piece of writing about the healing power of theology, in individual lives and across religious divides. It is a book about the deepest, most ancient elements in our culture, and the most modern and personal. It is throughout alive with the charm and intellectual vigour which have made Fraser such an admired and controversial preacher and broadcaster.

© Giles Fraser 2021 (P) Penguin Audio 2021
Genre
Memoirs, Philosophy of religion, Social and ethical issues, Theology, Judaism: life and practice, Christian life and practice
Listen to a sample
I spent all day reading this book, unable to stop. So joyously eclectic, so bitingly honest, such a startling mingling of the vulnerable with the intellectual, the search with the homecoming. I cried, I laughed, and most of all I thought. This is such an incredibly important and necessary book.
There is much that is intriguing here ... There are beautiful moments, as when Fraser's youngest son is baptised in the River Jordan.
Absorbing memoir-cum-history ... Fraser's personal story is fascinating and the thesis arising from it an arresting one ... What Fraser can teach all of us, whatever our beliefs or lack of them, is how enriching it can be to look at the world through the eyes of others.
Intensely moving, luminous and rather magnificent.
This is a rare and extraordinary book - part autobiography, part religious reflection, part ghost story. With excoriating self-revelation, it explores the fault-lines and liminal areas between two great faiths, between the chosen and the excluded. As a voyage of self-understanding, it is compellingly written. It is that most improbable of books - a theological page-turner.
Beautifully written, very moving ... These stories have not just personal reflections, but deep and imaginative theological insights ... A brilliant working out of the family hurts and misunderstandings that haunt the interplay between Christianity and Judaism.
A fascinating hybrid of past, present and future, Chosen reflects Giles Fraser's astounding capacity for honesty, turbocharged articulation and spiritual insight. He explains beautifully the interweaving of Christianity and Judaism that will resonate with many, and not just those from mixed religious backgrounds. His scholarly explanations and personal explorations brought me much wisdom. A tour de force.