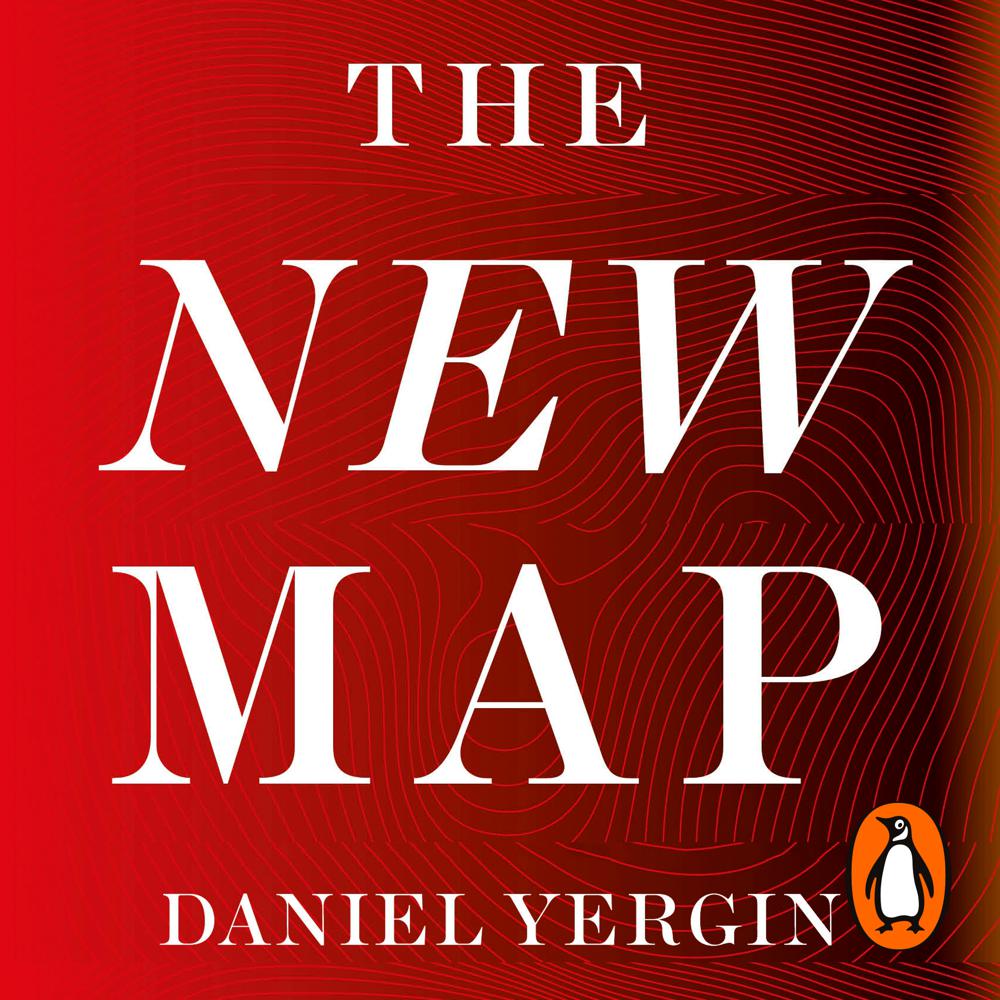 Narrated By: Robert Petkoff
Duration: 15 hours and 49 minutes
What to expect
Brought to you by Penguin.

The Pulitzer Prize-winning author of The Prize and The Quest reveals how climate battles and energy revolutions are mapping our future

A new type of Cold War is emerging between China and the West. . The global order is being simultaneously shaken by climate change and the shale revolution in oil and gas - and now by the coronavirus. Controversial fracking technology has given America unprecedented leverage as the world's leading energy powerhouse, ahead of Saudi Arabia and Russia, upending the chessboard of global politics and changing the psychology of the global economy. Despite being weighed down by sanctions, Russia is pivoting east toward China as Vladimir Putin and Xi Jinping unite to challenge America and lay claim to almost all of the South China Sea, one of the world's most critical trade routes. Elsewhere, the map of the Middle East created after World War I is being attacked by ISIS and Iran's Revolutionary Guards as the region struggles to come to grips with the recent oil price collapse caused by the rise of shale. Oil producers, from the Middle East and Moscow to corporate boardrooms around the world, now fear that peak demand for oil is coming as renewable energy vies with fossil fuels.

The New Map tells a sweeping story about how the role of energy in climate change is shaping geopolitical discussions, challenging our industries and our lifestyles, and accelerating a second energy revolution - the quest for renewables. It also brings realism to the debates over the energy transition.

© Daniel Yergin 2020 (P) Penguin Audio 2020
Genre
Geopolitics, Climate change, Business and the environment; 'green' approaches to business, Energy resources, Political economy
Listen to a sample
the book breezily takes the reader through the developments of the past few decades in the oil business and energy more generally, with an eye to political repercussions. With sections on America, Russia, China, the Middle East, the car industry and climate politics and policy, at its best it is both brisk and authoritative, an impressive combination.
Yergin is the most respected chronicler of energy history and politics today. Yergin has enviable talents. He writes fluently in a style that brings to life the arcane dynamics of the energy business. He is deeply knowledgeable and analytically prescient... The New Map is an excellent read because, through multiple interconnected storylines, it pulls together the transformative occurrences that have shaped the energy world in recent years into a cogent framework from which the reader can discern the future pathways of the next energy transition.
There are many ... stories in this wonderful book, all of them directed at the transformation of the global map of power and wealth that has happened in the 21st century. Don't waste your time on Boris or Trump, Covid or novichock, just read this to find out what is really happening.
The direction of travel in the global energy system seems clear: a historic shift away from the fossil fuels that have shaped the fat of nations for more than a century is under way. Who better to chart it than Daniel Yergin, the prizewinning US author and energy expert whose advice is sought by ministers and chief executives world wide? ... deftly told ... Yergin writes with the flair for dramatic detail [and] offers sprightly insights for any general reader seeking to understand the tensions in the South China Sea and the strife-torn Middle East
Daniel Yergin won a Pulitzer in 1992 for The Prize, an acclaimed history of petroleum and political power ... In The New Map he turns his talents to what might be called geopolitical cartography ... Fans of the author's previous books will appreciate the snappy prose and plethora of well-told anecdotes ... revealing and apposite ... The book brings the general reader admirably up to date on the many subjects it covers.
"Yergin said our response to climate change will 'bring continuing changes in how energy is produced, transported and consumed; in strategies and investment; in technologies and infrastructure; and in relations between countries'."