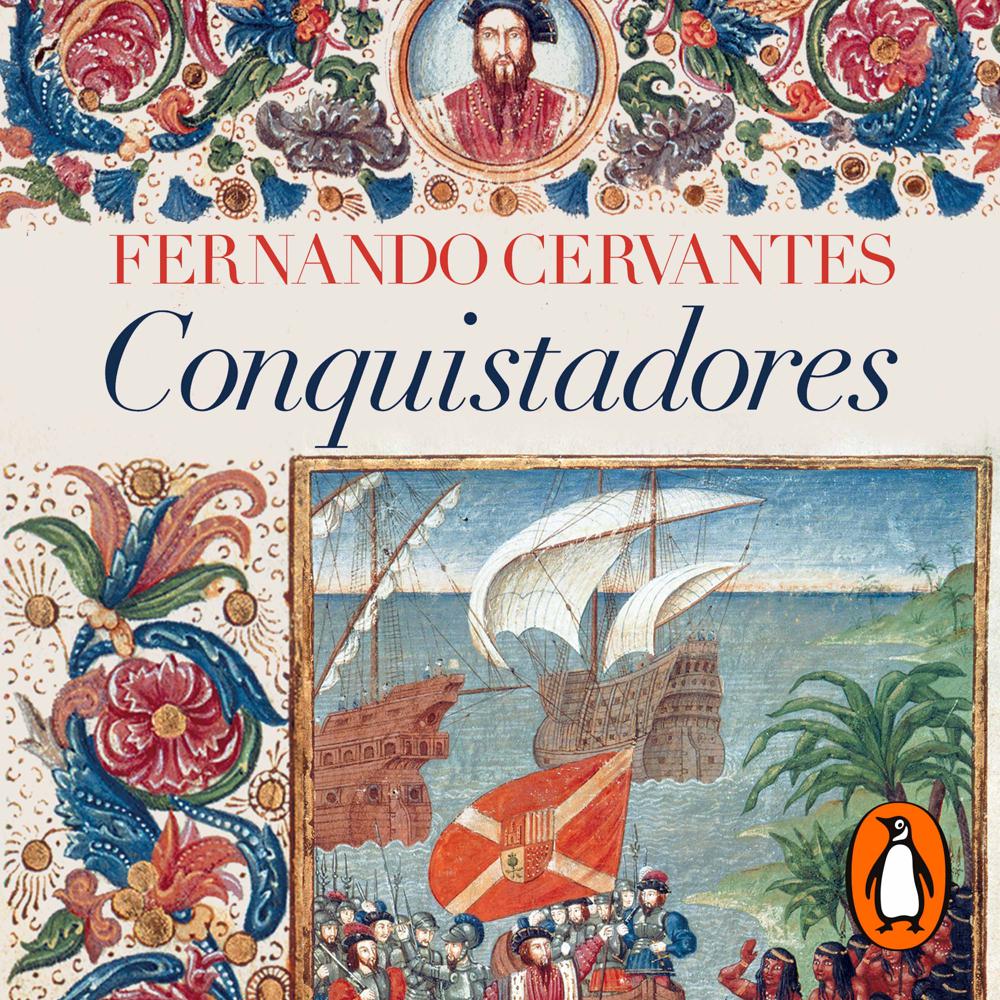 Narrated By: Luis Soto
Duration: 15 hours and 9 minutes
What to expect
Brought to you by Penguin.

'With reason, evidence, common sense, uncompromising candour and disciplined imagination Fernando Cervantes makes the conquistadores believable' Felipe Fernández-Armesto

The 'conquistadores', the early explorers and settlers of Spanish America, have become the stuff of legends and nightmares. In their own time, they were glorified as heroic adventurers, spreading Christian culture and helping to build an empire unlike any the world had ever seen. Today, they stand condemned for their cruelty and exploitation, as men who decimated the ancient civilizations of the Aztecs and the Incas, and carried out horrific atrocities in their pursuit of gold and glory.

In Conquistadores, Mexican historian Fernando Cervantes cuts through the layers of myth and fiction to immerse the reader in the world of the late-medieval imperialist. It is a world as unfamiliar to us as the Indigenous peoples of the New World were to the conquistadores themselves. Drawing upon a wide range of sources including diaries, letters, chronicles and treatises, Cervantes reframes the story of the Spanish conquest of the New World, set against the political and intellectual landscape from which its main actors emerged. At the heart of the story are the conquistadores, whose epic ambitions and moral contradictions defined an era.

From Columbus to Cortés, Pizarro and beyond, the explorers we think we know come alive in this thought-provoking and illuminating account of a period that irrevocably altered the course of world history.

© Fernando Cervantes 2020 (P) Penguin Audio 2020
Genre
European history: Renaissance, History of the Americas, Colonialism and imperialism
Listen to a sample
Lively, complex, compelling ... Cervantes is too good a historian to try to whitewash the half-century of conquistador activities that is his focus. Atrocities accompanied conquistadores wherever they went, and Cervantes seldom shies away from detailing and condemning them ... This book is a terrific read ... I could not put it down.
The arrival of the Spanish conquistadors in the Americas is one of the most exciting stories in history. Fernando Cervantes retells the story with learning and gusto, and is excellent on the wider context ... Blood flows at every turn, yet he persuasively argues that the conquistadors have been greatly misunderstood, and invites us to think again about one of the past's greatest turning points.
Enlightening ... For a vivid portrayal of a clash of very different cultures, each equally astonishing to the other, and a group of men who "whatever their myriad faults and crimes ... succeeded more or less through their own agency, in fundamentally transforming Spanish and European conceptions of the world in barely half a century", Conquistadores makes for fascinating reading.
Superb ... Conquistadores tells the story of the discovery and conquest of the New World, and tells it very well. His portraits of Cortés, Pizarro, Hernando de Soto and the other conquistadors are as vivid as one could wish.
Superlative ... subtly recasts Columbus, Cortés and Pizarro as ambiguous figures rooted in medieval ideas of holy war as much as in greed for gold.
Cervantes places the conquest of the Americas in Spain's political context ... a rich portrait of a period that is almost unimaginable today ... a persuasive reassessment.
A superb new look at the conquistadors that puts them in their true context.
A veritable compendium on the Spanish conquest of the Americas ... the book is welcome, and it most certainly meets its goal of presenting the colonisers as real people ... Professor Cervantes is a talented man, and his book is staggeringly thorough.
Cervantes skilfully constructs a complex story, packed with disturbing nuance, which obliterates that simplistic narrative of brutal conquistadors subduing innocent indigenes. The depth of research in this book is astonishing, but even more impressive is the analytical skill Cervantes applies to his discoveries. He is equally at home in cultural, literary, linguistic, artistic, economic and political history. All this sophisticated scholarship could so easily result in an unwieldy book, easy to admire, but difficult to read. Cervantes, however, conveys complex arguments in delightfully simple language, and most importantly knows how to tell a good story.
I found it impossible to put down Conquistadores: A New History by Fernando Cervantes. The Spanish conquerors of the Americas, usually despised as brutal men driven only by greed for gold, are shown to be more sophisticated, often more respectful of the dignity of the indigenous people than their British equivalents. The friars, Franciscan and Dominican, play a key role in these dramatic events, with emergence of a new understanding of universal human rights.
Fernando Cervantes has written a superb account of a world-changing half-century, interweaving narrative and analysis to compelling effect. The conquistadors were ruthless men, and did unspeakable things, but Cervantes wants us to understand them, rather than merely condemn. His book brilliantly illuminates a world-view which was in some ways closer to that of the indigenous peoples the conquistadors overpowered than it is to ours.
With reason, evidence, common sense, uncompromising candour and disciplined imagination Fernando Cervantes makes the conquistadores believable. He guides us expertly through the moral labyrinth of empire, amid warts and wonders, sins and saints, crimes and creativity.
A brilliant account of the men, from Columbus to Pizarro, who conquered and settled most of Central and South America. Fernando Cervantes tells a complex, subtle and persuasive story of their actions. It is a story not only of simple, brutal, conquest - but also of cooperation, of shifting alliances, of the infiltration of Europeans into regions which had for long been zones of almost ceaseless conflict, and of prolonged, if ultimately frustrated, attempts to build a society which would fuse European and indigenous legal, social and political systems. The entire history of European imperialism and colonization is in urgent need of complete revision. Conquistadors is an evocative, courageous, and immensely readable beginning.
Written with narrative flair and meticulous erudition, this splendid book strips away the stubborn fantasies and prejudices which tend to characterise accounts of the Spanish conquest of the Americas. Drawing on up-to-date scholarship, it describes the late-medieval mindset of the conquistadors and analyses the sophisticated political culture of the Spanish Monarchy to show how, from the violent encounters of mutually alien peoples, there emerged multi-ethnic and culturally diverse societies which proved to be surprisingly resilient and stable over three hundred years. This is an indispensable contribution to our understanding of the historical roots of our globalized world.