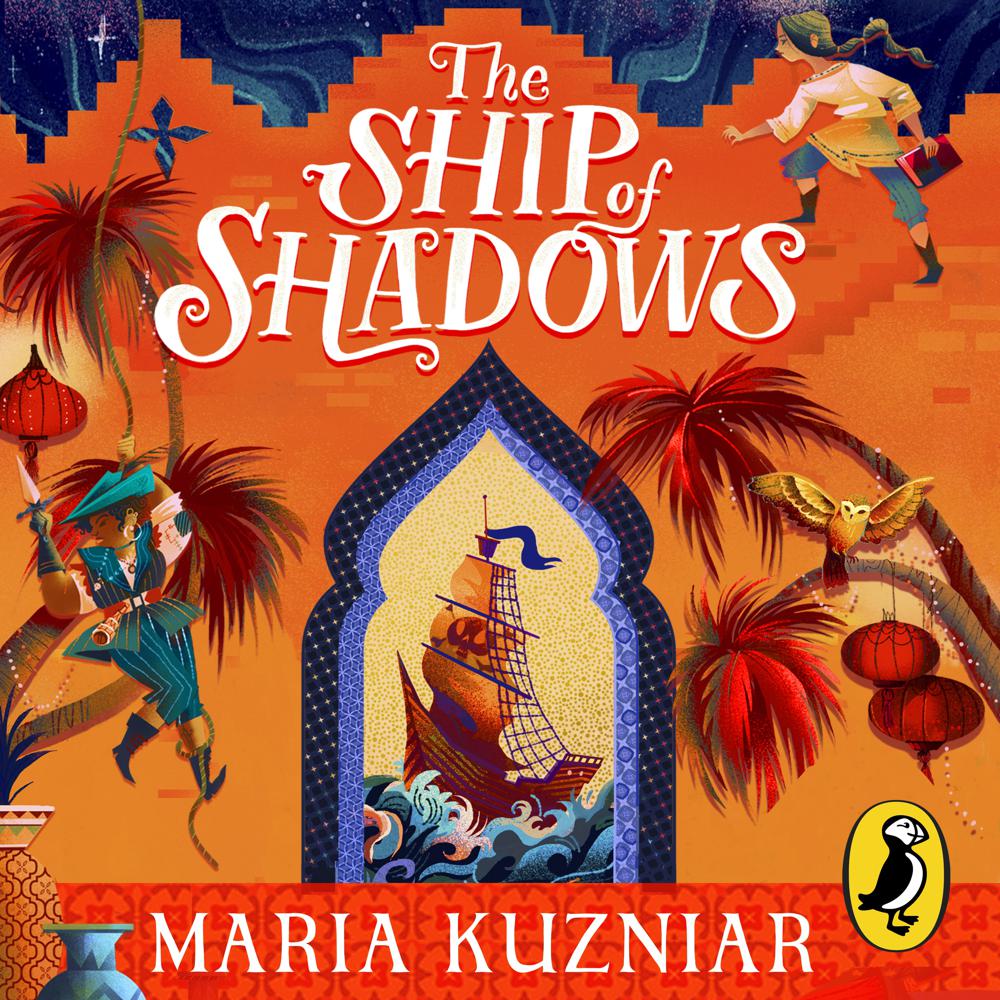 Narrated By: Maya Saroya
Duration: 7 hours and 41 minutes
What to expect
Brought to you by Penguin.

"A feast for the imagination . . . an enthralling adventure." - Abi Elphinstone, author of Sky Song

"This swashbuckling tale has it all - storms in jars, magic kraken bells, lost cities and a truly unique pirate ship. I loved it." - Alex Bell, author of The Polar Bear Explorers' Club

Aleja is a dreamer who longs for a life of magic and adventure. So when a mysterious ship arrives in her Spanish harbour city, crewed by a band of ruthless women, Aleja knows it's sailed right out of a legend.

And it wants her.

But life aboard the Ship of Shadows is more than even she bargained for. It will take all of Aleja's strength and skill to gain the trust of her fellow pirates - and discover what they are risking everything to find . . .

A sweeping, sparkling debut that will delight fans of The Polar Bear Explorer's Club and The Girl of Ink and Stars.

© Maria Kuzniar 2020 (P) Penguin Audio 2020
Genre
Children's / Teenage fiction: Fantasy, Children's / Teenage fiction: Action & adventure stories
Listen to a sample
This incredible adventure has everything! A crew of fierce female pirates, treasure to be found, magic and a journey to a lost city. Myths, legends, hopes, dreams, family and friendship and finally feeling as though you belong. I want to belong to the family on The Ship of Shadows.
Vibrant, fast-paced and full of exciting ideas. Looking forward to the next adventure.
A feast for the imagination . . . an enthralling adventure.
This swashbuckling tale has it all - storms in jars, magic kraken bells, lost cities and a truly unique pirate ship. I loved it.
I loved getting to know the characters in the book as they travel land and sea on their adventures. It is brilliantly written by Maria Kuzniar. This is a book for everyone who has dreams and is determined to follow them.
You'll feel like you've travelled the world with Maria Kuzniar's immersive writing and engaging characters. . . Thrilling, exciting and intriguing and I can't wait for the next instalment!
An excellent adventure that is sure to steal the hearts of many young readers. The cover is just as lovely as the story inside.
I loved every moment of it and already can't wait for the next in the series.