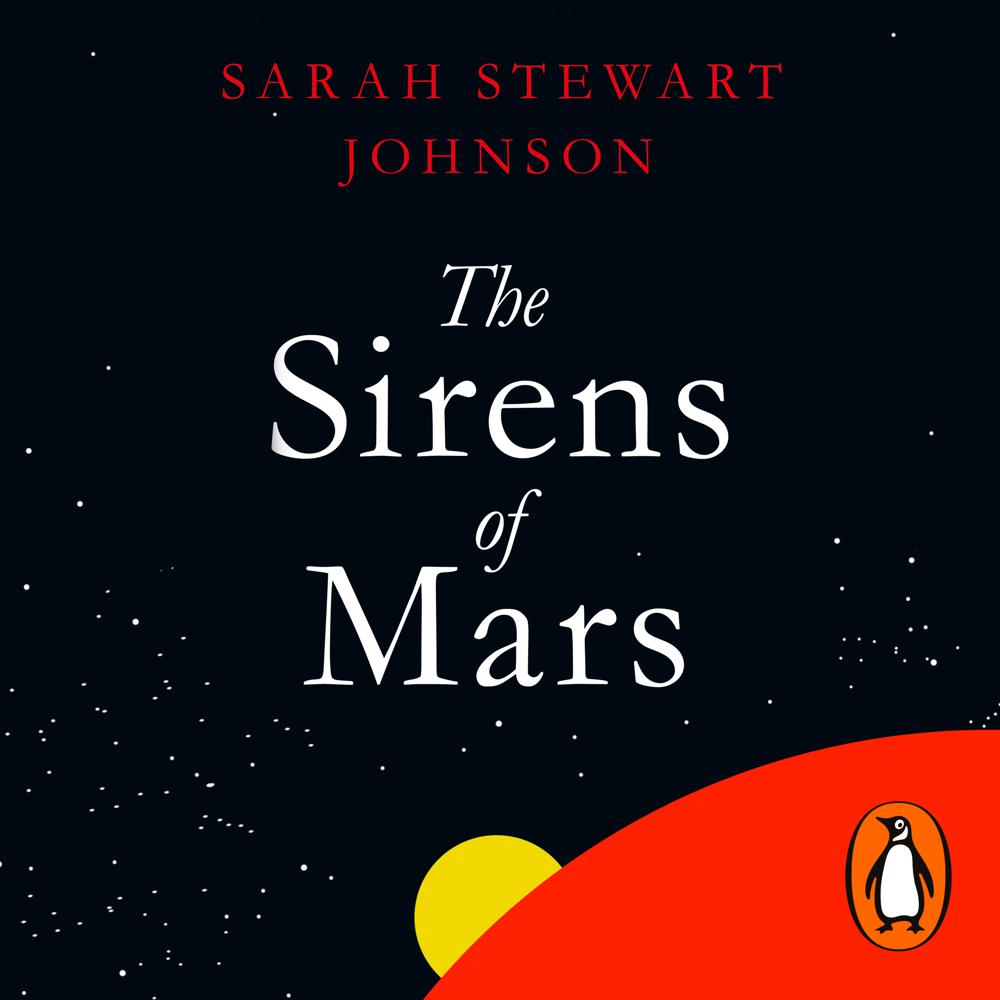 Narrated By: Cassandra Campbell
Duration: 7 hours and 56 minutes
What to expect
Brought to you by Penguin.

As a new wave of interplanetary exploration launches in summer 2020, a talented young planetary scientist charts our centuries-old obsession with Mars.

'This elegantly crafted book conveys what it's like to be a young scientist involved in the quest' Lord Martin Rees, Astronomer Royal

Mars - bewilderingly empty, coated in red dust - is an unlikely place to pin our hopes of finding life elsewhere. And yet, right now multiple spacecraft are circling, sweeping over Terra Sabaea, Syrtis Major, the dunes of Elysium and Mare Sirenum - on the brink, perhaps, of a discovery that would inspire humankind as much as any in our history.

With poetic precision and grace, Sarah Stewart Johnson traces the evocative history of our explorations of Mars. She interlaces her personal journey as a scientist with tales of other seekers - from Galileo to William Herschel to Carl Sagan - who have scoured this enigmatic planet for signs of life and transformed it in our understanding from a distant point of light into a complex world. Ultimately, she shows how its story is also a story about Earth: it is a foil, a mirror, a tell-tale reflection of our own anxieties and yearnings to find - if we're lucky - that we're not alone.

'The inside story of the exploration of Mars and the search for life there' Dame Jocelyn Bell Burnell

'A celebration of human curiosity, passion and perseverance. Superb in its storytelling, majestic in its vision, The Sirens of Mars will give readers a new appreciation for the preciousness of life in the cosmos' Alan Lightman, author of Einstein's Dreams

© Sarah Stewart Johnson 2020 (P) Penguin Audio 2020
Genre
History of science, Solar system: the Sun and planets, Astronomical observation: observatories, equipment and methods
Listen to a sample
Beautifully written, emotive - a love letter to a planet
Elegantly written and boundlessly entertaining
Beguiling
Johnson's prose swirls with lyrical wonder, as varied and multi-hued as the apricot deserts, butterscotch skies and blue sunsets of Mars
The inside story of the exploration of Mars. A young woman scientist shows what it is like to be in the thick of exciting and ground-breaking research.
Exhilarating, informative, always engaging... beautiful in its descriptions
This elegantly crafted book conveys what it's like to be a young scientist involved in the quest.
A celebration of human curiosity, passion and perseverance. Superb in its storytelling, majestic in its vision, The Sirens of Mars will give readers a new appreciation for the preciousness of life in the cosmos.
The Sirens of Mars provides the prospect of great discovery, and an introduction to a writer of the first rank.
There's no better guide to what NASA's various Mars missions have revealed ... A true love letter to geology, on this world and others
A must-read for fans of our Martian neighbour and humanity's longstanding search for life elsewhere in the Universe
Mars is an exceptionally inhospitable place. The coldest Antarctic winter, the windiest Everest December - each is as nothing compared with an unremarkable day on the red planet. That is precisely why Mars is such a good place to look for life. If it exists there, Sarah Stewart Johnson writes, "the smallest breath in the deepest night", then the only conclusion is there must be life throughout the universe. This beguiling book is about the search for life on Mars - from those who thought the planet was criss-crossed with canals to those, like the author, who just hope for a microbe or two.
Brilliantly realised... Full of joy and existential curiosity, the book's images and metaphors take up residence in our minds and burn there, connecting scientific inquiry with deep questions about human existence. In every line Johnson makes us feel the passion for discovery and the desire to connect