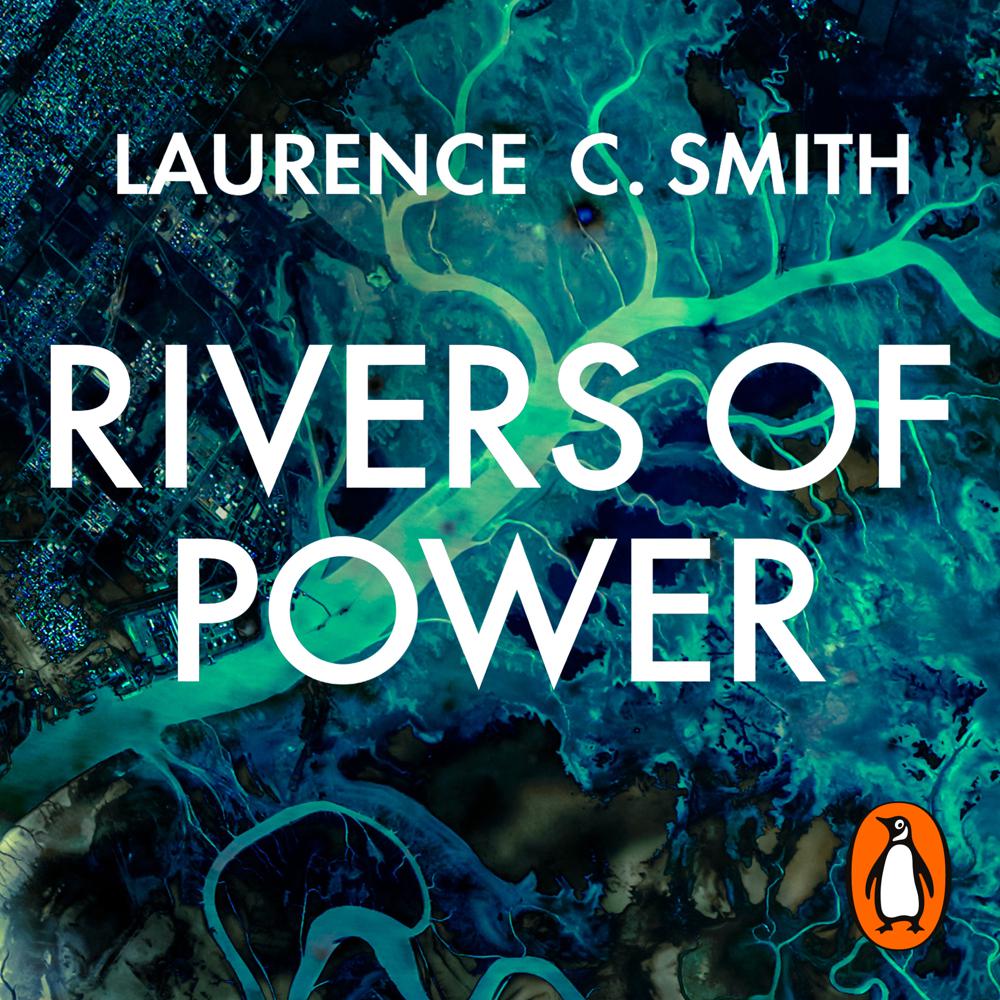 Narrated By: Victor Bevine
Duration: 10 hours and 5 minutes
What to expect
Brought to you by Penguin.

Rivers, more than any road, technology or political event, have shaped the course of civilization.

In Rivers of Power, geographer Laurence C. Smith tells the sweeping story of rivers and how they made us. Rivers have opened frontiers, defined borders, supported trade, generated energy and fed billions. Most of our greatest cities stand on river banks or deltas, and our quest for mastery has spurred staggering advances in engineering, science and law. Rivers and their topographic divides have shaped the territories of nations and the migration of peoples, and yet - as their resources become ever more precious - can foster cooperation even among enemy states. And though they are increasingly domesticated, they remain a formidable global force: these vast arterial powers promote life but are capable of destroying everything in their path.

From ancient Egypt to the space age to our growing contemporary metropolises, Rivers of Power reveals why rivers matter so profoundly to human civilization, and how they continue to be indispensable to our societies and wellbeing.

©Laurence C. Smith 2020 (P) Penguin Audio 2020
Genre
Rivers and lakes, Historical geography, General and world history, Geopolitics, Hydrology and the hydrosphere, The Earth: natural history: general interest
Listen to a sample
A hymn to hydrology ancient and modern.
Smith takes readers on a tour of the world's great rivers. The result is fascinating, eye-opening, sometimes alarming, and ultimately inspiring.
Absorbing. Smith is not only an excellent storyteller, he is also perhaps the world's leading scientist using satellites to unlock the secrets of the planet's rivers. His deep understanding will inspire readers to see rivers in wholly new and surprising ways.
A tour de force - a narrative as powerful as the rivers he documents. He is up there with Jared Diamond - a storyteller with real craft. From Herodotus musing on the Nile to the dam makers of modern China, this is their story.
Engaging, informative, magisterial in its coverage, intimidating in the scope of its command of the material, there's no end to the good things to be said about this book.
Smith demonstrates compellingly and engagingly that rivers have played a key role in the development of nations and, indeed, of humankind itself.
Instructive and entertaining. Smith's prose is clear and he explains scientific concepts well.
With scholarship, literary flair, and a personal touch, Smith takes the reader on a fascinating and surprising voyage of discovery. He also sounds a clarion call for all of us to invest in protecting our rivers as a means of improving our own lives.
Passionate... and infectiously enthusiastic ... an eclectic journey through several millennia.
How can one write a world history of rivers? Laurence C. Smith triumphantly meets the challenge, fluently comparing the role of rivers in wartime, in trade, in water management, in floods and droughts, and, looking to the future, in a world of rising temperatures.
This book about rivers is as fascinating as it is beautifully written