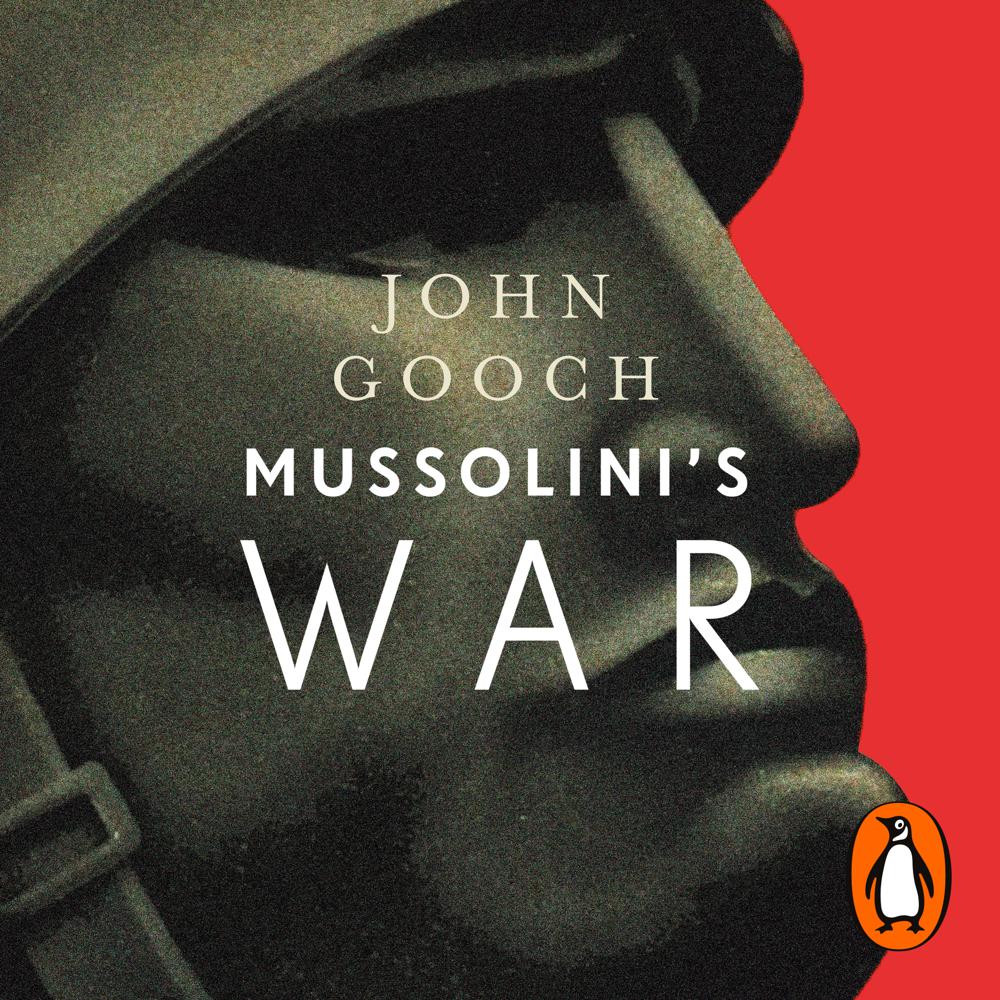 Narrated By: Mark Elstob
Duration: 21 hours and 10 minutes
What to expect
Brought to you by Penguin.

While staying closely aligned with Hitler, Mussolini remained carefully neutral until the summer of 1940. Then, with the wholly unexpected and sudden collapse of the French and British armies, Mussolini declared war on the Allies in the hope of making territorial gains in southern France and Africa. This decision proved a horrifying miscalculation, dooming Italy to its own prolonged and unwinnable war, immense casualties and an Allied invasion in 1943 which ushered in a terrible new era for the country.

John Gooch's new book is the definitive account of Italy's war experience. Beginning with the invasion of Abyssinia and ending with Mussolini's arrest, Gooch brilliantly portrays the nightmare of a country with too small an industrial sector, too incompetent a leadership and too many fronts on which to fight.

Everywhere - whether in the USSR, the Western Desert or the Balkans - Italian troops found themselves against either better-equipped or more motivated enemies. The result was a war entirely at odds with the dreams of pre-war Italian planners - a series of desperate improvizations against Allies who could draw on global resources and against whom Italy proved helpless.

This remarkable book rightly shows the centrality of Italy to the war, outlining the brief rise and disastrous fall of the Italian military campaign.

© John Gooch 2020 (P) Penguin Audio 2020
Genre
European history, Far-right political ideologies and movements, Colonialism and imperialism, Second World War
Listen to a sample
John Gooch knows more about 20th-century Italy than perhaps anyone else in Britain ... He paints a record of appalling brutality, epic incompetence ... There are echoes of the madness of Benito Mussolini in outpourings that we hear daily from several world capitals, among them Washington. Listen, and be afraid.
A meticulous, skilful account ... it is hard to imagine a finer account, both of the sweep of Italy's wars, and of the characters caught up in them.
An important book, adding much to our knowledge of Italy's baleful contribution to the conflicts of the 1930s and 1940s ... a work of meticulous scholarship.
Lucid ... diligently researched ... an exceptionally detailed portrait.
Excellent ... This detailed military history shows the long arc of strategic ineptitude.