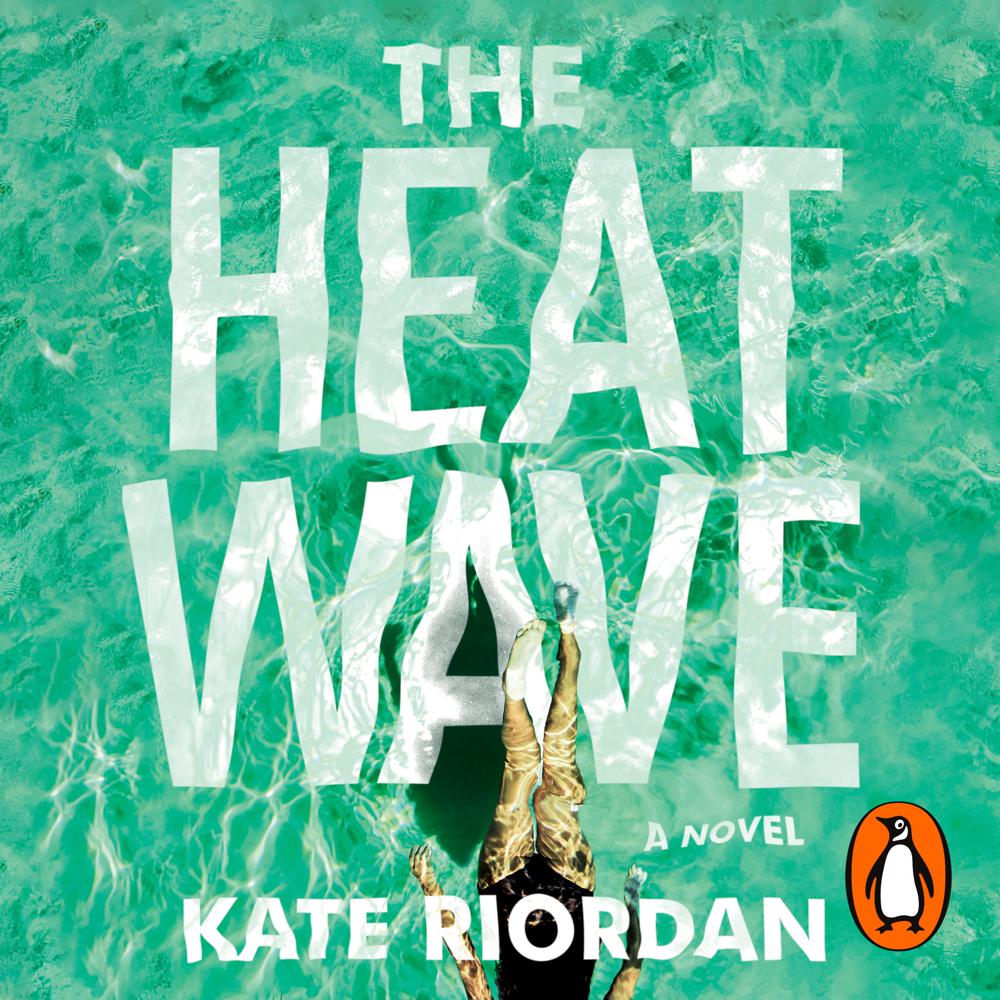 Narrated By: Miranda Raison
Duration: 8 hours and 46 minutes
What to expect
Brought to you by Penguin.

The Heatwave is coming . . . This summer's perfect escapist read - a captivating story of a long-buried family secret.

In Provence, under a sweltering sun, Sylvie returns to the crumbling family home of La Reverie. In her hand is the letter that summoned her, and by her side is Emma, her youngest daughter.

Yet every corner of the house is haunted by the spectre of Elodie, her first child. Beautiful, manipulative Elodie, whose long-ago death the villagers still whisper about.

Sylvie has tried to put the past behind her. But like the spreading forest fires, memories of Elodie seem to be creeping ever closer.

Because there's a secret Sylvie has concealed about what happened to Elodie all those summers ago . . .

'Exquisite writing and a compelling story that will keep you up late into the night!' KATIE FFORDE, bestselling author of A Rose Petal Summer

'Pages humming with heat, secrets and suspense. I loved it' DINAH JEFFRIES, bestselling author of The Tea Planters Wife

'Welcome to Provence for a holiday stay you will not forget in a hurry!' 5***** Reader Review

'Sultry, atmospheric and unsettling - a book to lose yourself in this summer' ERIN KELLY, bestselling author of He Said She Said

'The only book you need this summer. Gripping, well-paced and full of thrills' 5***** reader review

© Kate Riordan 2020 (P) Penguin Audio 2020
Genre
Thriller / suspense fiction, Historical fiction, Family life fiction, Crime & mystery fiction, Fiction: general & literary
Listen to a sample
A scorcher of a novel. The evocative French summer setting crackles and simmers with foreboding. I adored it
Totally gripping. A classy and compelling novel
A tense psychological drama that brilliantly evokes its South of France setting. Terrific summer escapism
Intriguing characters, haunting descriptions, and pages humming with heat, secrets and suspense. I loved it
A beautifully woven tale that explores the enduring relationship between mother and daughter. You'll not consider putting it down for a moment until you know the outcome . . .
Page-turner of a thriller, set in Provence during a sticky heatwave
I like a book that surprises me, and what I loved about this one is that I had no idea where it was headed. There is uneasiness filtering throughout, like a gentle flicker of heat set to turn into a full-blown fire
Riordan's knack for creating a sense of place is part of the mix that lodges this book firmly in the imagination . . . A toxic tale of mother-daughter relationships, the perils of beauty, and the heady magic of the French countryside
Vivid descriptions of the French setting and a gloriously unsettling feeling that keeps on intensifying.
Beautifully written with exquisite prose that pulses with heat, scented air and an underlying unease that builds with every page. A book to escape in
A compelling, beautifully written psychological thriller
It's just SO GOOD on every level and ticks every box. Atmospheric, lush writing that will appeal to fans of literary fiction, but a story that draws you in instantly and really doesn't loosen its grip, right up until the last little twist on the final page
Never has a book about a heatwave been so chilling. You won't want to miss this
Gripping, utterly convincing and deeply unsettling
Wow! Just finished reading The Heatwave by Kate Riordan. I actually resented mealtimes and bedtime for interrupting my reading of it! Beautifully written and skilfully plotted, this is a THRILLING masterpiece . . . A bestseller
Takes the summer thriller to the next level. Beguiling characters and a plot that will make your blood run cold play out against a sweltering Provencal summer
A seductive summer read, dripping with suspense and intrigue. Utterly unputdownable
A taut and stunning novel about a toxic mother-daughter relationship. The writing is rich and multi-layered, but it's the subtlety of the characterisations that hook you and won't let you go. Powerful
As beautifully written as it is engrossing
A sultry, gorgeously written and hugely atmospheric thriller with a dark, compelling mystery at its heart
Compelling . . . An addictive page-turner
Tense and deliciously atmospheric, it unravels a mother-daughter relationship with a growing sense of menace.
Captivating and compelling
I cannot stop thinking about The Heatwave. The writing and the atmosphere, the darkness, the beautiful French setting, the characters...Outstanding. An absolute page-turner
A fiercely compelling, gorgeously atmospheric story of fierce, impossible love. It gets you into its grip and will not let go. The beautiful writing and rich understanding of a mother's scarred relationship with a long lost child add a unique power to the tense mystery. Haunting
Beautifully written and atmospheric, this will transport you to the heat of Provence, and keep you guessing till the end
Escape from lockdown to the scorching French sun [with] The Heatwave
The perfect poolside or garden read. Set under the warm Provence sun, The Heatwave is unnerving and engrossing psychological suspense
A clever, compelling story. I loved it so much. Such beautiful writing and an atmosphere that builds in tension until its explosive end. This will be everyone's summer read.
Evocative, compelling, intoxicating and - despite the scorching Provencal sun - utterly chilling. I loved it
Engrossing, heady, thrumming with heat and tension - I absolutely loved it
Sultry, atmospheric and unsettling - a book to lose yourself in this summer
Gripping, clever and full of surprises, this is a deliciously tense thriller that will have you on the edge of your seat
Summer might be over, but this red-hot book will have you gripped!
Haunting, evocative, emotionally astute, and seriously beautiful writing.
So tense and atmospheric; chilling, despite the heat. An exciting, satisfying read. Superb
Exquisite writing and a compelling story that will keep you up late into the night!
Kate is at the height of her storytelling powers in this dark tale of a mother's love for her child at any cost. The heat soaked through every page. Lyrical and edgy, it bridges the gap between the literary and the hottest of summer reads with ease