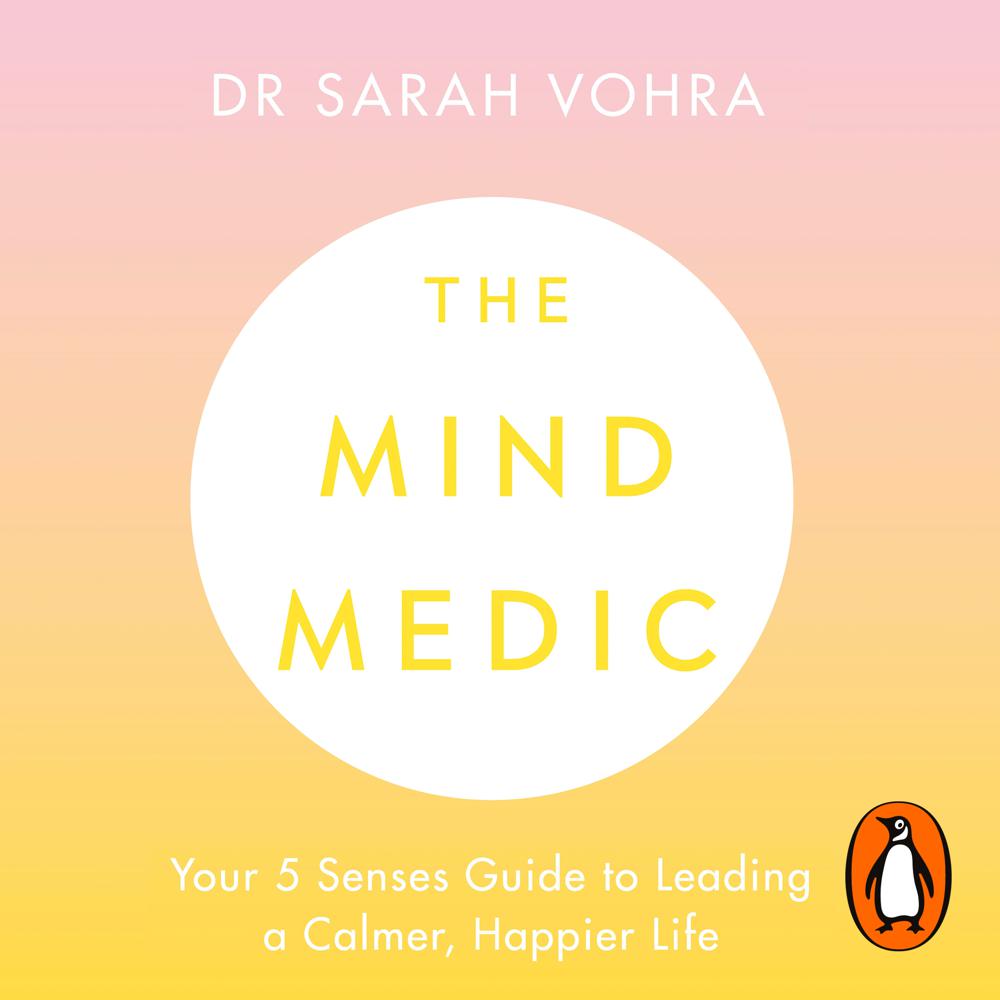 Narrated By: Dr Sarah Vohra
Duration: 5 hours and 31 minutes
What to expect
Brought to you by Penguin.
*For fans of Fearne Cotton's Calm and Matt Haig's Notes of a Nervous Planet*
From leading Consultant Psychiatrist, Dr Sarah Vohra, comes The Mind Medic - a tried and tested method to improving the way you feel, using your 5 senses to help you along the way.
The Mind Medic offers expert advice and easy-to-follow exercises on how to optimise your senses, including:
· SEE: how to see beyond the negative to reframe thought patterns
· HEAR: how to create a space to listen and be listened to
· SMELL: how to use your breath to calm your spiralling thoughts
· FEEL: how to feel our emotions and understand the messages they send us
· TASTE: how to eat for your mind and discovering mood-boosting micronutrients
Dr Vohra debunks the myths and conflicting advice surrounding mental health, setting out a 10-week plan to equip you with the knowledge and strategies for a happier, calmer mind. With The Mind Medic, feel empowered with the knowledge to take control of your own mental health, the confidence to have honest conversations and the strength to seek support early.
© Sarah Vohra 2021 (P) Penguin Audio 2021
Genre
Coping with anxiety & phobias, Popular medicine & health, Popular psychology, Mind, body, spirit: meditation & visualization, Assertiveness, motivation, self-esteem & positive mental attitude, Cognitive behavioural therapy, Coping with mental health issues, Mind, body, spirit: thought & practice, Coping with stress, Lifestyle & personal style guides, Self-help, personal development & practical advice, Coping with depression & other mood disorders
Listen to a sample