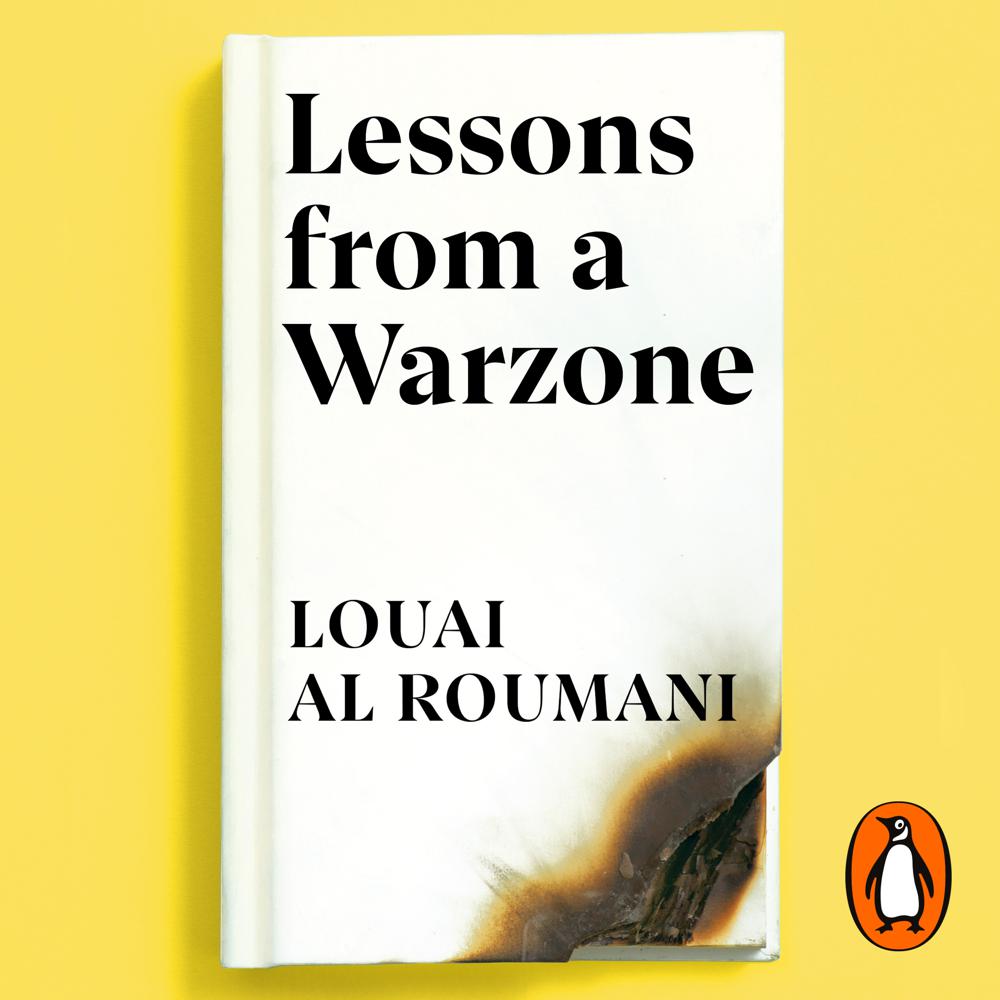 Narrated By: Nezar Alderazi
Duration: 6 hours and 32 minutes
What to expect
Brought to you by Penguin.

A STORY OF HOPE, PERSEVERANCE AND RESILIENCE IN THE MIDST OF WAR

Louai Al Roumani was head of finance and planning at one of the largest banks in Syria, when the war broke out in 2011.

In Lessons from a Warzone, Al Roumani shares his very personal account of coping with the day-to-day realities of leading an organization in dangerous and hostile conditions. His story shows how inspiration can come from the unlikeliest of places - from the timeless wisdom of merchants in ancient souks to the changing patterns of military checkpoints. During that time, not only did the bank remain robust when others faltered - it thrived and became the undisputed leading bank as people's trust in its capability to safeguard their life-long savings strengthened.

In this book, Al Roumani distils the knowledge and skills he and his colleagues developed while steering the bank through four impossible years into ten lessons applicable to any leader facing a crisis today. His valuable, and often counterintuitive, advice - ranging from resisting over-planning to hacking your own IT department to cutting costs (but not morale) - will help anyone understand how to be resilient even in the most challenging of times.

© Louai Al Roumani 2020 (P) Penguin Audio 2020
Genre
Economic and financial crises and disasters, Business strategy, Autobiography: business and industry, International business, Management: leadership and motivation, Risk assessment, Memoirs, Banking
Listen to a sample
Contains powerful lessons about resilience that show how companies can come out of crises better and stronger if they focus on long-term opportunities, no matter how tough it gets in the short term
I'm personally - and professionally - grateful to Louai Al Roumani for writing this book. I hope I never have to live and work in a Warzone, but when we face crises in our lives and our businesses there are useful emotional and practical lessons there is huge value in reading the heartfelt and honest experiences of others. I recommend this book with a grateful heart
A remarkable book telling business leaders what to do when disaster strikes
A compelling guide for leaders grappling with the pandemic... the lessons in resilient leadership in turbulent times that Roumani offers are universal.
This man steered his bank through four years of a hellish civil war - and the lessons he learnt will benefit us all. It not only makes every other book on crisis management feel like Harry Potter, but also offers an inadvertently timely guide for those of us living through a different kind of crisis.
Don't read this book just for the business lessons. It is a powerful tale of the resilience of a man and a society in the face of enormous threat and massive upheaval.