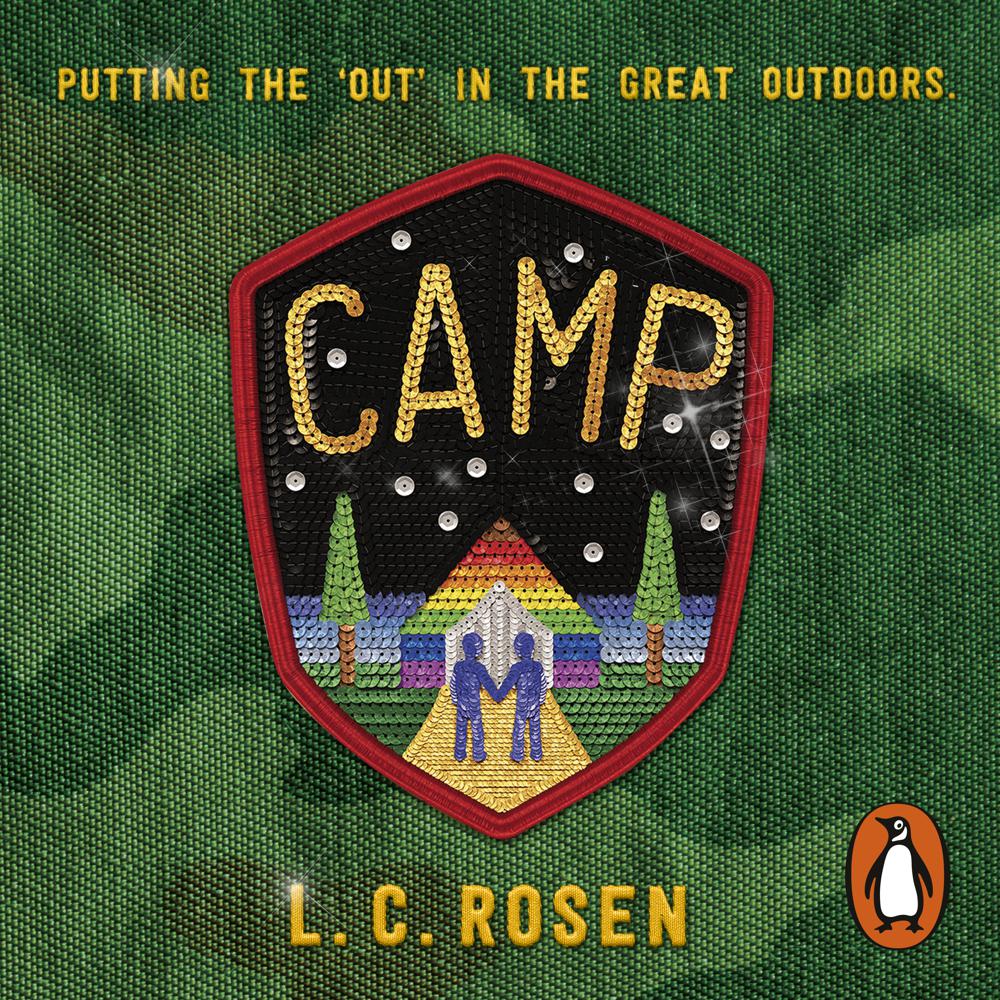 Narrated By: Drew Caiden
Duration: 10 hours and 22 minutes
What to expect
Brought to you by Penguin.

Feelgood LGBTQ romantic comedy from the acclaimed author of Jack of Hearts (And Other Parts).

Sixteen-year-old Randy Kapplehoff loves spending the summer at Camp Outland, a camp for queer teens. It's where he met his best friends. It's where he takes to the stage in the big musical. And it's where he fell for Hudson Aaronson-Lim - who's only into straight-acting guys and barely knows not-at-all-straight-acting Randy even exists.

This year, though, it's going to be different. Randy has reinvented himself as 'Del' - buff, masculine and on the market. Even if it means giving up show tunes, nail polish and his unicorn bedsheets, he's determined to get Hudson to fall for him.

But as he and Hudson grow closer, Randy has to ask himself how much is he willing to change for love. And is it really love anyway, if Hudson doesn't know who he truly is?
Genre
Children's / Teenage fiction: Relationship stories – Romance, love or friendship, Children's / Teenage fiction: Family and home stories, Children's / Teenage personal and social topics: LGBTQ+
Listen to a sample
Camp is a divine treat. A subversive explosion of masc/fem stereotypes wrapped inside a sparkly, funny, heartstring-plucking romance. At once delightfully cynical and buoyantly hopeful, Rosen uses Camp to take aim at everything the LGBTQ community is currently wrestling with and needs to hear.
Packed with an amazing cast of unforgettable characters, Camp is the perfect read for anyone wondering if they're too much or not enough of their true self. It's the must-read book of the summer.
Camp is a pitch-perfect, joyfully queer take on the classic summer camp sex romp. With a loveable lead and a fabulous cast of supporting characters, it's the sweetest YA romance I've read in a long time.
Joyful, exuberant, incisive, and terrifically queer. Camp is a romcom with bite and heart, one that examines the walls we build around ourselves - and promises us we have the power to tear them down. This is literary wizardry.
A powerful, yet nuanced, illustration of every queer person's struggle with identity, presented in Rosen's trademark blend of levity and wit. Charming and clever, this story simply sparkles.
A drag act that plays with compassion and camp
Camp tells a story I wish a teenage me could have lived. It took me back and allowed me to explore a place where a younger, queer me would have been safe. I love how L.C. Rosen has intertwined small moments of LGBT+ education and history whilst telling an adorable, funny and relatable story. Sweet, meaningful and at points sassy, Camp is a book for young gay adults who are ready for exploration.
The trouble with being young and LGBTQIA is that you're trying to be yourself while the rest of the world is intent on turning you into someone else. With wit, warmth, and heart, Rosen deftly skewers stereotypes while acknowledging that, for some, conforming means safety. CAMP is a frank, funny and thoughtful look at teenage identity, sexuality and sensuality with vibrant characters you'll root for all the way. A bang up-to-date Judy Blume teenage rom-com for the inclusive, switched-on generation.
A super sweet LGBTQ+ romantic comedy . . . Great fun and left me with a warm smile