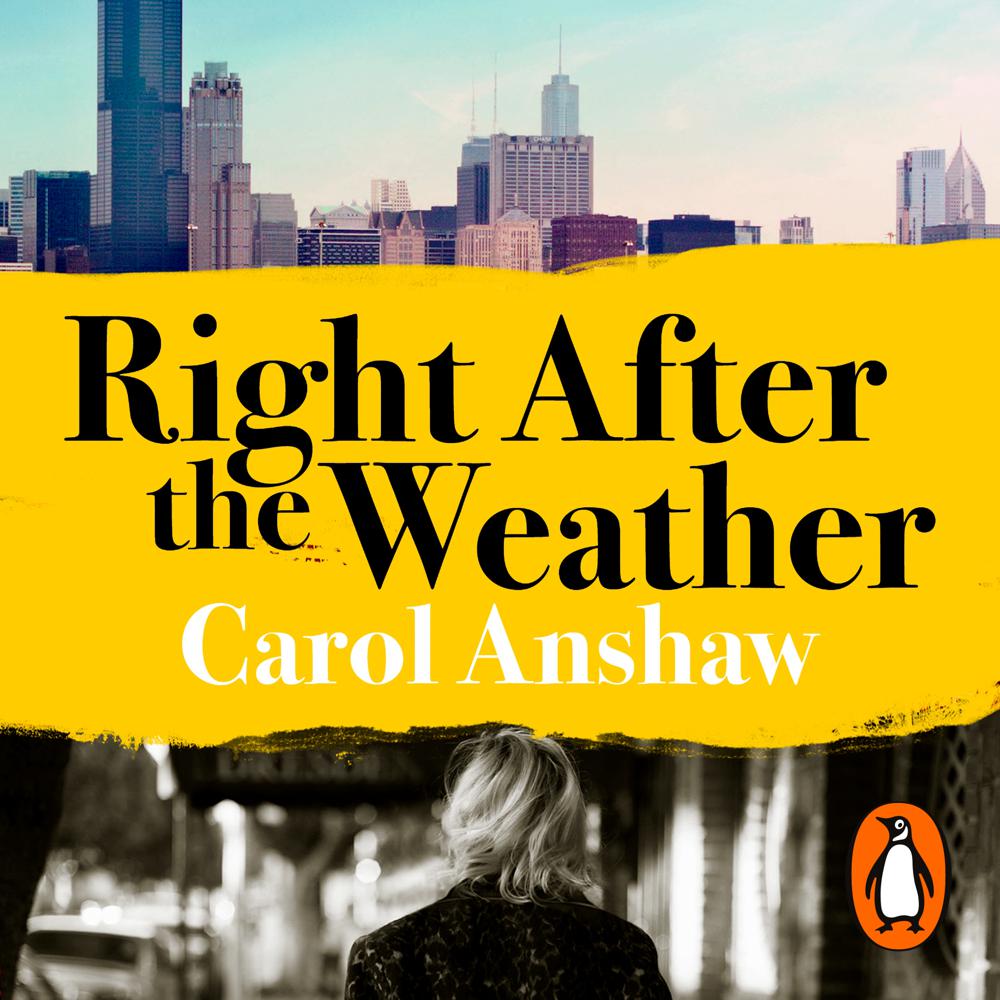 Narrated By: Pete Simonelli, Candace Thaxton
Duration: 7 hours and 27 minutes
What to expect
Brought to you by Penguin.
Cate is a stage designer in her early forties, embroiled in theatre projects and the lives of her unconventional Chicago friends and lovers, when her life is suddenly overturned. Walking into her best friend's kitchen one day, she witnesses an act of violence that forces her to do something she would never have thought she could do. The bubble of her safe, bohemian world is shattered.
Right After The Weather explores what happens when two worlds collide, and a group of friends are confronted with their worst fears. This is a beautifully observed and compassionate novel about love, trauma and the reverberations of our actions.
© Carol Anshaw 2020 (P) Penguin Audio 2020
Genre
Modern & contemporary fiction, Family life fiction, Narrative theme: Politics
Listen to a sample
Carol Anshaw has written a wonderful character in Cate, who is juggling a series of events and relationships, none of which quite connect or overlap with each other. The writing is smart and often funny, and the detail, perceptive and brilliantly observed. I loved being submerged in Cate's chaotic life, and even as I closed the last page, I was completely sure that she and all the other characters were alive and well, and continuing to muddle through, somewhere in Chicago
Beautifully observed . . . intimately dissects how one event or choice can alter the trajectory of a life, how a fork in the road can lead to wholly unexpected and divergent outcomes
Here's passion and addiction, guilt and damage, all the beautiful mess of family life, Carry the One will lift readers off their feet and bear them along on its eloquent tide
Anshaw brings a fresh, keen voice to this story of modern lesbian life...[it] will captivate readers
Superb . . . Anshaw sees her characters with startling clarity, an acute alertness to nuance, and no small helping of warmth and humour. A marvellous novel, grown-up, smart and emotionally intelligent
I loved this so much. Thought-provoking, emotionally intelligent and beautifully written
An exquisitely observed story of passion and friendship
Her deftly episodic novel of love, time and off-beat family life is warm, generous and wise. Enormously engaging
Anshaw crafts an engaging narrative with her customary precision and tart humor. Another treat from the great Anshaw: sharply observed, unsentimentally compassionate, always cognizant of life's complexities