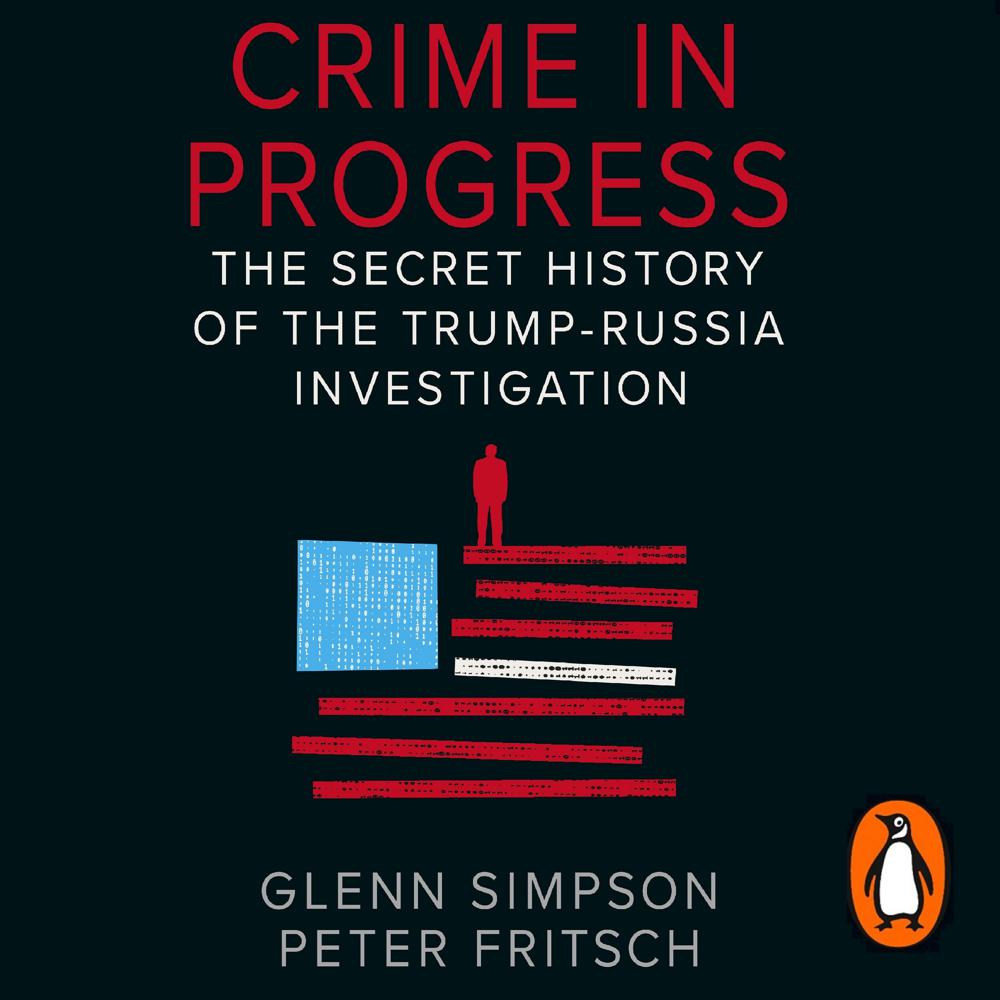 Narrated By: Mark Deakins
Duration: 12 hours and 18 minutes
What to expect
Brought to you by Penguin.

** THE NEW YORK TIMES BESTSELLER**

The never-before-told inside story of the Steele Dossier and the Trump-Russia investigation

'The best procedural yet written about the discovery of Trump's Russia ties' New York Times

In the autumn of 2015, the founders of the Washington-based intelligence firm Fusion GPS, Glenn Simpson and Peter Fritsch, were hired by a republican client to look into the records of Donald Trump. What began as a march through a mind-boggling trove of lawsuits and sketchy overseas projects soon took a darker turn, as they became the first to uncover Trump's disturbing ties to the Kremlin and the crimes that since have plagued his presidency.

To help them decipher this alarming evidence, they engaged the services of an old acquaintance, the former British MI6 agent and Russia expert Christopher Steele. Steele would produce the notorious dossier which disclosed that the Trump team was deeply compromised by a hostile foreign power bent on disrupting the West and influencing the US presidential election.

In Crime in Progress, the authors break their silence for the first time, chronicling their high-stakes investigation and their desperate efforts to warn both the American and British governments, the FBI and the media, to little avail - and no matter the costs. Yet when the dossier finally exploded onto the world stage after a leak, a ten-person research firm above a Starbucks in Washington was thrust into the centre of the biggest news story on the planet - a story that would lead to the Mueller report and disrupt Trump's secret planned rapprochement with Putin's Russia that could have re-ordered the western alliance. After four years on his trail, the authors' inescapable conclusion is that Trump is an asset of the Russian government, whether he knows it or not.

A real-life political thriller with the makings of a modern classic, Crime in Progress is the definitive story of the pursuit of the truth about Trump and one of the greatest betrayals in American history.

'I've read all the books on this subject - this is the one you want to read . . . I feel fairly steeped in this matter and I learned something on every page' Rachel Maddow, MSNBC
'You don't need to read John le Carré or Tom Clancy to find espionage thrills in Washington these days, turn over any stone in the Beltway's secret world and you'll observe the seething mass of conspiracy and subterfuge beneath . . . Take Glenn Simpson and Peter Fritsch, who have become central characters in a quite terrifying international spy thriller' Josh Glancy, Sunday Times
Genre
Criminal investigation & detection, Political corruption, Political structures: democracy, Elections & referenda, Political campaigning & advertising
Listen to a sample
You don't need to read John le Carré or Tom Clancy to find espionage thrills in Washington these days, turn over any stone in the Beltway's secret world and you'll observe the seething mass of conspiracy and subterfuge beneath ... Take Glenn Simpson and Peter Fritsch, hard-bitten old newspaper hacks, muck-raking types, who have become central characters in a quite terrifying international spy thriller.
I've read all the books on this subject - this is the one you want to read ... I feel fairly steeped in this matter and I learned something on every page.
Crime in Progress is a masterclass in how Washington works.
An entertaining and readable account, with eye-popping anecdotes, of alleged collusion and the failure of the US media to expose it.
Crime in Progress untangles one of the great mysteries of the Trump era - the full story of the Steele dossier - and provides a fascinating insight into the investigatory mind at work. It's an indispensable guide to the Russia scandals - and a reminder of the redemptive power of facts over lies.
Crime in Progress is the best procedural yet written about the discovery of Trump's Russia ties.
Crimes In Progress is the most convincing case you are likely to read that the US president is an asset of the Russian government [and] sheds important light on the least likely president in American history.