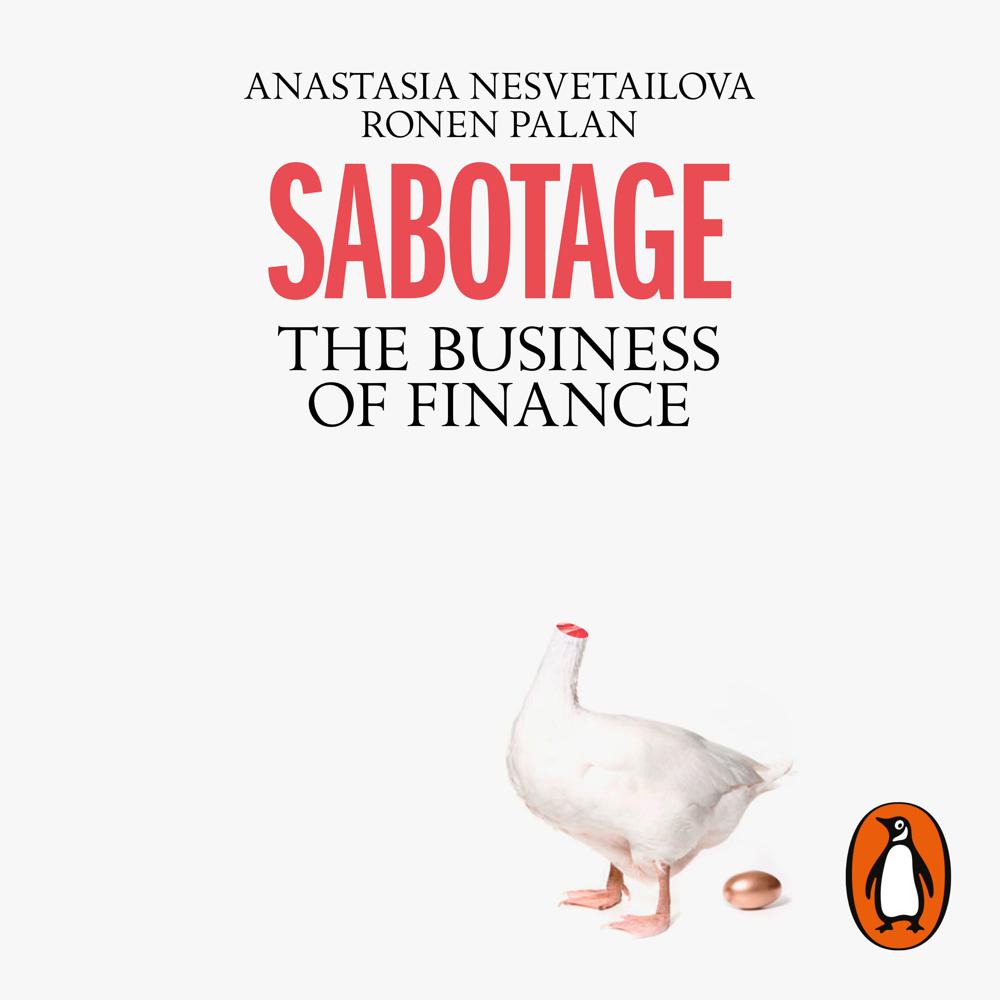 Narrated By: Catherine Bailey
Duration: 5 hours and 35 minutes
What to expect
Brought to you by Penguin.

Financial malpractice, we're told, is an aberration: the actions of a few bad apples deviating from the norms of a market-governed process and gaming the system. In Sabotage, political scientists Anastasia Nesvetailova and Ronen Palan blow this fiction apart, showing that sabotage is not an anomaly, but part of the business model of finance - and always has been.

Abusive lending practices, misleading investors, manipulating prices, deliberately falsifying figures, cheating, obstruction and taking advantage of 'the dumbest person in the room' - they're actually the main source of profitability in finance, and the surest way to a bonus. If you want to make money in the industry, you need to find ways of sabotaging either your clients, your competitors or the government (or all three), and above all, the market itself. Talking to industry insiders, economists and high net worth customers, examining the history of finance and its workings today, the authors show us how the idea of sabotage not only makes sense of all past economic crises, but must also be at the heart of all future regulations.

© Anastasia Nesvetailova 2020 (P) Penguin Audio 2020
Genre
Business ethics and social responsibility, International business, Finance
Listen to a sample
Sabotage is a great book. It lifts the lid on shocking, systematic abuses, of which every user of financial services needs to be aware. It ought to be required reading for every civil servant, regulator and politician in the UK and elsewhere.
If you're a progressive, in Britain or elsewhere, and if you think the movement needs fresh ideas, read this book, it's full of them. Then get to work.
Distinctive, fresh and well-justified... Sabotage deserves high praise for fulfilling the most valuable injunction of all when it comes to catastrophic crises with terrible human costs: never forget.
Nesvetailova and Palan trace how financiers have corrupted the purpose of the corporation, undermined our tax authorities, foxed the regulators, evaded the forces of law and order, and generally rigged markets in their favour. There's a word for all this - sabotage. And as it has unfolded, finance has been steadily sabotaging our democracies. This lucid, persuasive and timely new book hits the nail on the head.