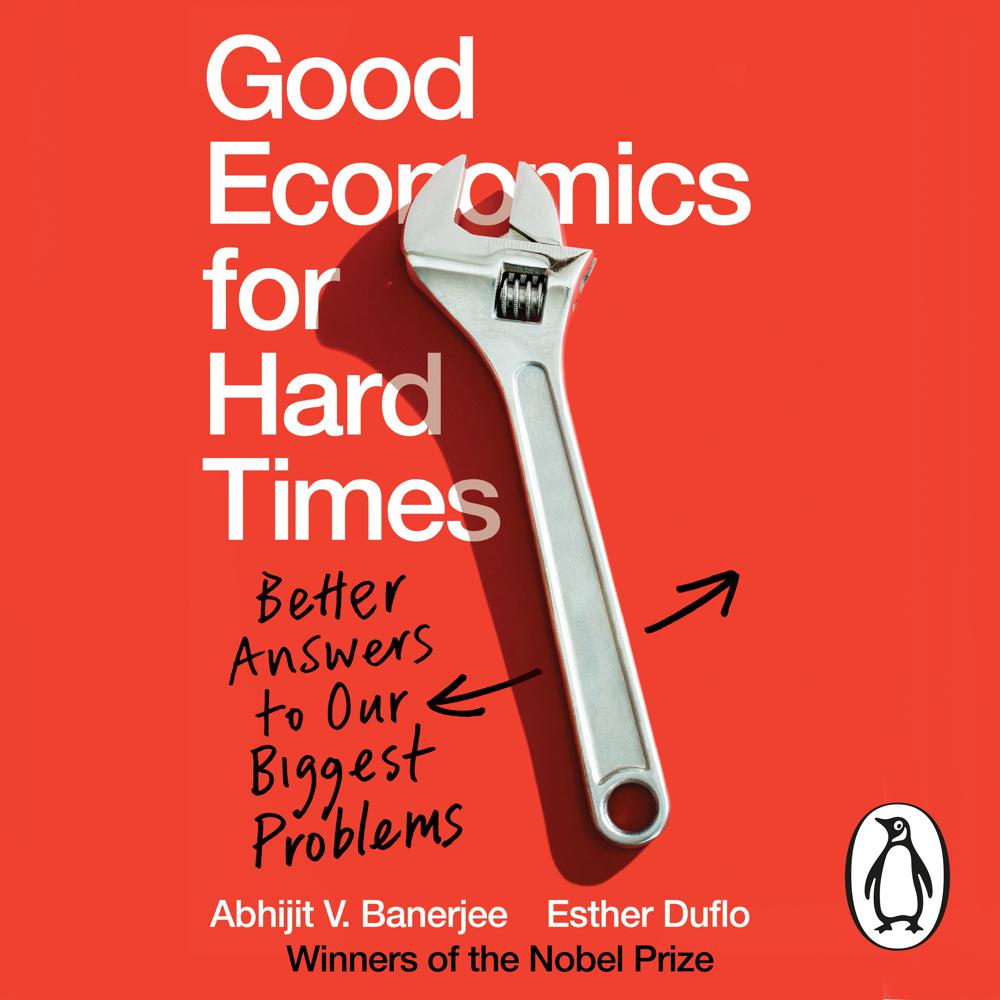 Narrated By: James Lurie
Duration: 14 hours and 44 minutes
What to expect
Brought to you by Penguin.
Two prize-winning economists show how economics, when done right, can help us solve the thorniest social and political problems of our day.
Figuring out how to deal with today's critical economic problems is perhaps the great challenge of our time. Much greater than space travel or perhaps even the next revolutionary medical breakthrough, what is at stake is the whole idea of the good life as we have known it.
Immigration and inequality, globalisation and technological disruption, slowing growth and accelerating climate change - these are sources of great anxiety across the world, from New Delhi and Dakar to Paris and Washington, DC. The resources to address these challenges are there - what we lack are ideas that will help us jump the wall of disagreement and distrust that divides us. If we succeed, history will remember our era with gratitude; if we fail, the potential losses are incalculable.
In this revolutionary audiobook, renowned MIT economists Abhijit V. Banerjee and Esther Duflo take on this challenge, building on cutting-edge research in economics explained with lucidity and grace. Original, provocative, and urgent, Good Economics for Hard Times, read by James Lurie, makes a persuasive case for an intelligent interventionism and a society built on compassion and respect. It is an extraordinary achievement, one that shines a light to help us appreciate and understand our precariously balanced world.
© Abhijit V. Banerjee and Esther Duflo 2019 (P) Penguin Audio 2019
Genre
International economics, Economic theory & philosophy, Political economy, Globalization
Listen to a sample
Compelling, useful, relevant ... Banerjee and Duflo use extensive data to zoom out and show us a wider view of these human dynamics
Banerjee and Duflo are masters of this terrain . . . Their book is as stimulating as it gets
Not all economists wear ties and think like bankers. In their wonderfully refreshing book, Banerjee and Duflo delve into impressive areas of new research questioning conventional views about issues ranging from trade to top income taxation and mobility, and offer their own powerful vision of how we can grapple with them. A must-read.
Excellent ... Few have grappled as energetically with the complexity of real life as Esther Duflo and Abhijit Banerjee, or got their boots as dirty in the process ... Readers will be captivated
Excellent, important, disarmingly down to earth . . . they seek to shed much-needed light upon the distortions that bad economics bring to public debates while methodically deconstructing their false assumptions.
A canard-slaying, unconventional take on economics ... invigorating ... a treasure trove of facts and findings about the biggest economic issues of the day
A magnificent achievement, and the perfect book for our time. Banerjee and Duflo brilliantly illuminate the largest issues of the day, including immigration, trade, climate change, and inequality.