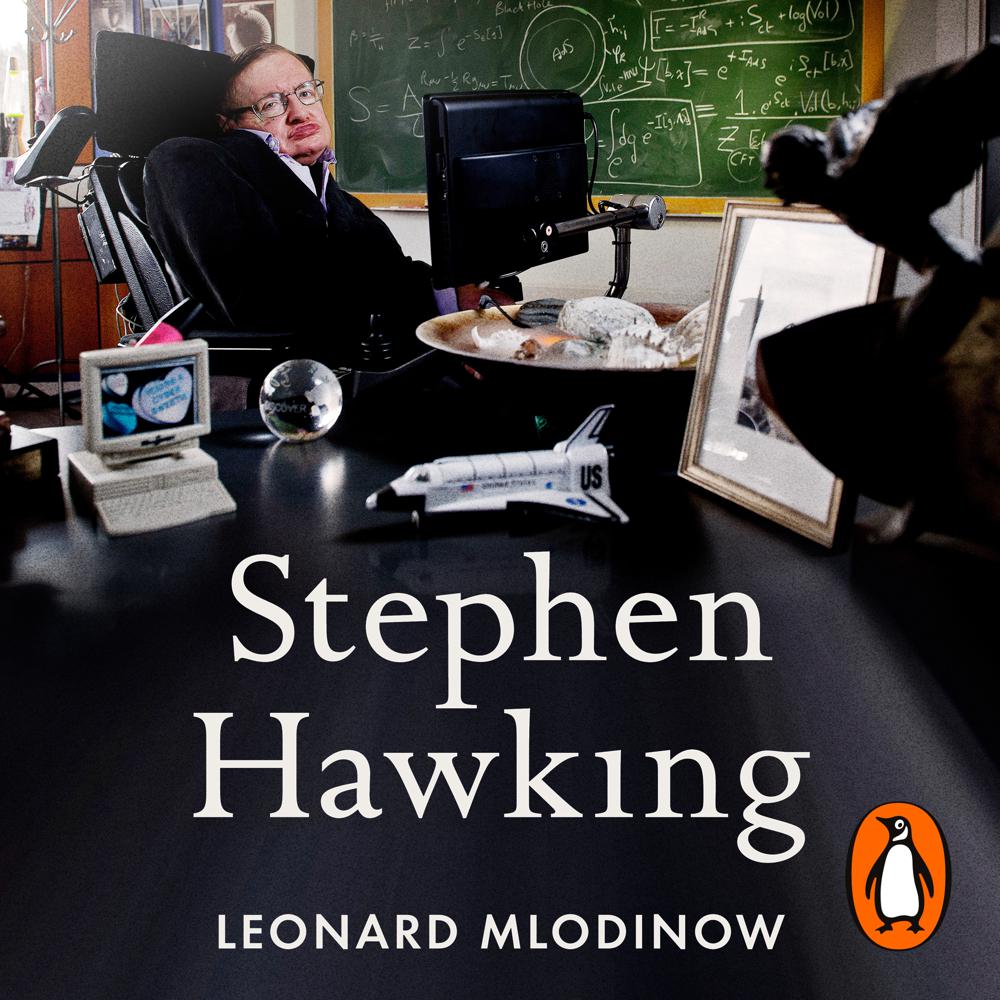 Narrated By: Dan John Miller
Duration: 6 hours and 57 minutes
What to expect
Brought to you by Penguin.

An icon of the last fifty years, Stephen Hawking seems to encapsulate genius: not since Albert Einstein has a scientific figure held such a place in our popular consciousness. In this enthralling memoir, writer and physicist Leonard Mlodinow tells the story of his friend and colleague, offering an intimate account of this giant of science.

The two met in 2003, after Stephen asked Leonard if he would consider writing a book with him. As they spent years working on A Briefer History of Time followed by The Grand Design, they forged a deep connection and Leonard gained a greater understanding of Stephen's daily life and struggles -- as well as his compassion and humour. Together they obsessed over the perfect sentence, debated the physics, and occasionally punted on Cambridge's waterways with champagne and strawberries. In time, Leonard was able to finish Stephen's jokes, chide his sporadic mischief, and learn how the hardships of his illness helped forge that unique perspective on the universe.

By weaving together their shared story with a clear-sighted portrayal of Hawking's scientific achievements, Mlodinow creates a beautiful portrait of Stephen Hawking as a brilliant, impish and generous man whose life was not only exceptional but also genuinely inspiring.

© Leonard Mlodinow 2020 (P) Penguin Audio 2020
Genre
Memoirs, Cosmology and the universe, Relativity physics, Biography: science, technology and medicine, Popular science
Listen to a sample
A very fine book indeed. Mlodinow is himself a physicist of some distinction, but he is also a very skilled writer. Writing of the stubbornness that enabled Hawking to pursue theoretical physics despite his motor neurone disease, he says, "It allowed his spirit to dance in the prison of his limp body." The great merit of this book is to convey so vividly the dance, the spirit and the prison
Even Stephen Hawking's brain was not a computer; fellow physicist Leonard Mlodinow provides a warm and three-dimensional portrait of a brilliant and stubborn human being, rather than simply a genius in a chair
One of the most touching biographies of the year shows the human side of the great physicist Stephen Hawking, as seen by his friend and collaborator Leonard Mlodinow. With admirably easy-to-grasp digressions into favourite subjects such as Einstein, dark energy and black holes, Mlodinow tells us about Hawking the man
A personal and intellectual biography - and tremendously entertaining. . . Leonard Mlodinow is himself a theoretical physicist, and a brilliant writer to boot. . . Five stars
Hawking's collaborator retells his story with humour and fondness, and helps us know the famous scientist as he really was. . . Highly enjoyable. . . a tender account, full of genuine affection, which doesn't shy away from Hawking's intense focus, self-centredness and unpredictability
A compelling read. . . fresh and worthwhile. As a serious theoretical physicist who co-wrote two books with Hawking, Leonard Mlodinow saw the great man from a unique vantage point. He can delve into intimate details and survey the intellectual high ground
Leonard Mlodinow has done the impossible. He has skillfully woven together a thoughtful, insightful, intimate, and engaging portrait of Stephen Hawking, one of the greatest minds of our times, while being scrupulously faithful to the physics. Hawking would have been proud of this book.
Startlingly good ... What really comes over is his modest delight that he made a friend of such an eminent man. Mlodinow explains the science with a clarity and an elegance. You will learn from this what you signally failed to learn from A Brief History of Time.
Stephen Hawking was a unique scientist and person, and Leonard Mlodinow's book is a unique glimpse into how he worked and lived. As educational as it is touching, this is a deeply human look at a mind that spanned the cosmos
Despite the acclaim, there is still much to discover about Steven Hawking ... theoretical physicist Leonard Mlodinow offers an intimate glimpse inside the famous scientist's life.
Hugely enjoyable. . . fresh and compelling. Instead of the spellbound exaltation of a great mind, it is a humane and intimate portrayal of a brilliant scientist. It is also written from a special vantage point. Mlodinow, a theoretical physicist and gifted author, spent several years working with Hawking, co-writing two books. Their working sessions form the narrative backbone of this emotionally satisfying and intellectually stimulating memoir John Paul Rathbone, Financial Times
An intimate, unique, and inspiring perspective on the life and work of one of the greatest minds of our time. Filled with insight, humour, and never-before-told stories, it's a view of Stephen Hawking that few have seen and all will appreciate
Stephen Hawking surpassed science and touched the world with his transcendent genius and heroic courage that inspired millions. In this intimate memoir, his long-time friend and physics collaborator Leonard Mlodinow, one of the finest science writers of our time, shares insights into Hawking that humanizes him while also revealing what made him one of history's greatest minds