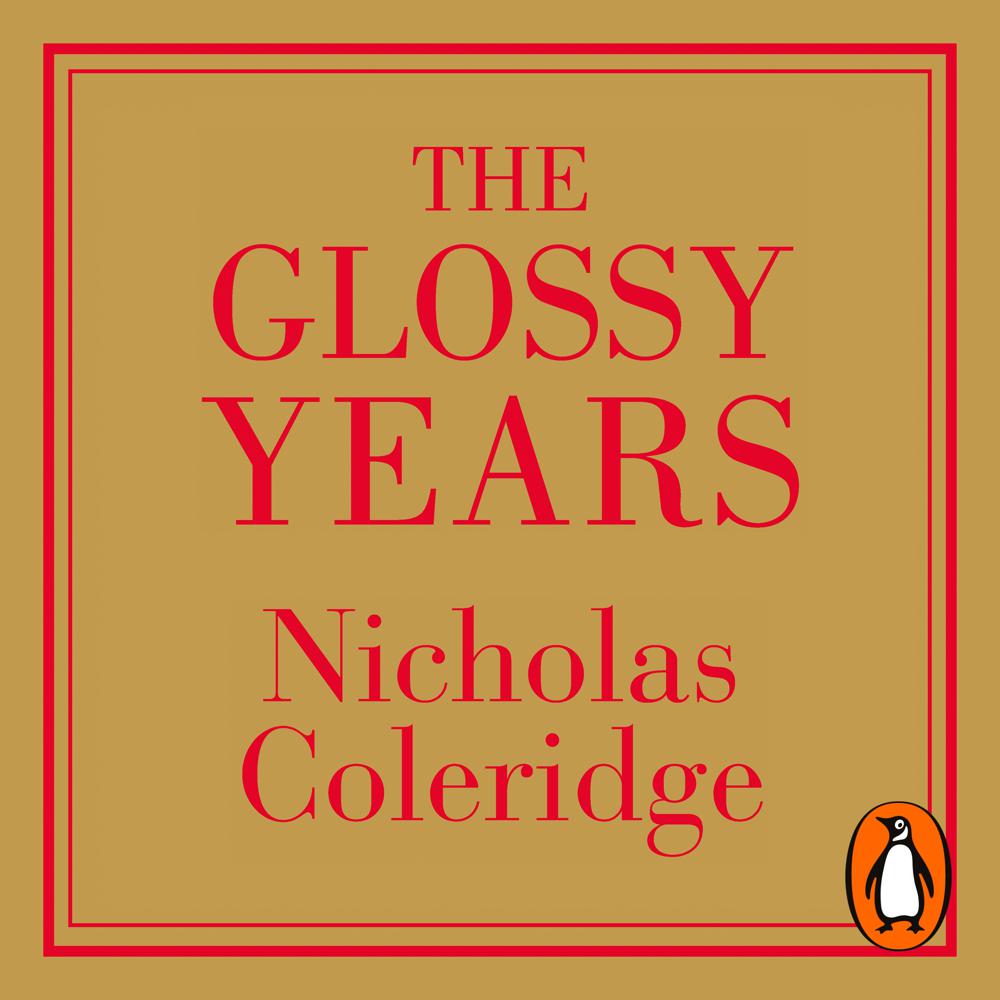 Narrated By: Nicholas Coleridge
Duration: 13 hours and 35 minutes
What to expect
Brought to you by Penguin.

Over his thirty-year career at Condé Nast, Nicholas Coleridge has witnessed it all. From the anxieties of the Princess of Wales to the blazing fury of Mohamed Al-Fayed, his story is also the story of the people who populate the glamorous world of glossy magazines. With relish and astonishing candour, he offers the inside scoop on Tina Brown and Anna Wintour, David Bowie and Philip Green, Kate Moss and Beyonce and a surreal weekend away with Bob Geldof and William Hague. The Glossy Years also provides perceptive insight into the changing and treacherous worlds of fashion, journalism, museums and a whole sweep of British society. This is a rich, honest, witty and very personal memoir of a life splendidly lived.
Genre
Autobiography: arts and entertainment, Autobiography: business and industry, Cultural studies: fashion and society
Listen to a sample
Coleridge is a witty writer . . . reading this book is like sitting next to a sharp but generous-hearted raconteur at dinner
Has bounding vitality, glorious zest and and an uplifting generosity of spirit. It is always playful, sometimes hilarious - but above all it is wise
In these dark days of everlasting Brexit, Nicholas Coleridge's sparkling memoir is a welcome reminder that all is not gloom and doom. Witty, nimble and engaging, it is wonderfully entertaining and a marvellous slice of social history
A deliciously moreish memoir of the author's glittering career in magazine publishing. Like having a really good gossip over a glass of fizz with Evelyn Waugh.
Tittle-tattle, tiffs and titanic egos, this book has them all. A hugely entertaining read by the ultimate insider
Forthright, witty and gossipy . . . a passion for glossy magazines shines through this effervescent memoir
A Waugh-like whirlwind of eccentric characters, lavish parties and even a spell in a Sri Lankan jail. It was funny enough to excuse all the name-dropping
I truly think this is a brilliant book. laughed almost continuously
Beady and slyly funny, my favourite bit concerns punctuation in the late Betty Kenward's society column. It's that kind of book
Gloriously funny, affectionate and well-written, his ear for how other people speak is mischievously spot-on and his optimism is infectious
Worth every penny for names dropped, inside stories, expertise in how that world worked and, endearingly, how his happy marriage and family have too
The most entertaining book of the year
An entertaining whirlwind
Gentle, jolly . . . Blissfully funny . . . One might wish to make people as happy, personally and professionally, as Coleridge has done - and will continue to do with this amusing book
I adored it. Coleridge has a Waugh-like eye for hilarious social nuance and a Henry Jamesian ear for precision. He is both self-deprecating and shrewd as he regales us with his rollicking ride as editor and tastemaker in the world of British glossy magazines: an irresistible read
The memoir of a ludicrously well-connected magazine impresario. Whimsical tales of Bob Geldof, William Hague, Princess Diana and George Osborne jostle with recollections of glitzy parties at castles and producing the Eton magazine with Craig Brown. It's gossipy good fun