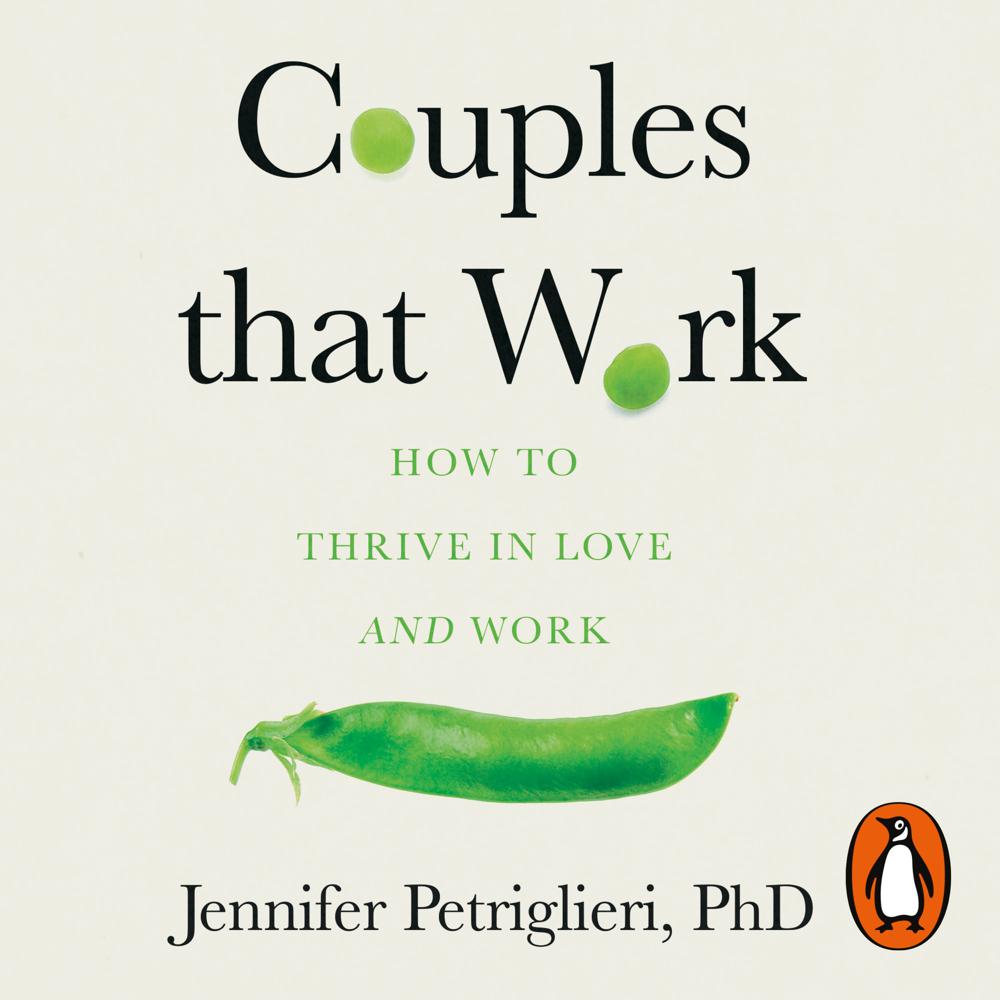 Narrated By: Jennifer Petriglieri
Duration: 6 hours and 28 minutes
What to expect
Brought to you by Penguin.

Every couple wants a happy relationship and a meaningful career but how do we balance both at the same time?

In Couples that Work, Professor Jennifer Petriglieri shifts away from the language of sacrifice and trade-offs and focuses on how couples can successfully tackle the challenges they will face throughout their lives--together. The book explores key questions like:

Can you and your partner have equally important careers or must you prioritise one over the other?
How can you juggle children or family commitments without sacrificing your work?
Does every decision require compromise or can you find solutions that benefit you both?

Identifying common triggers and traps working couples face, and offering resolution and reflection through tools and engaging exercises, this book will help every couple design their own unique way to combine love and work at every stage of their journey.

Finding fulfilment in both love and work may just be easier than you think.
Genre
Dating, relationships, living together and marriage: advice and issues, Working patterns and practices, Self-help, personal development and practical advice, Careers guidance, Advice on careers and achieving success, Health, Relationships and Personal development, Coping with personal, social and health topics, Psychology: emotions, Interpersonal communication and skills, Sociology: family and relationships, Popular psychology, Psychotherapy: couples and families, Psychotherapy: counselling
Listen to a sample
"Hugely insightful. A must-read for all couples."
"Offers practical, executable tasks and conversational prompts to help couples navigate the challenging transitions that confront us all."
"An inspiring read for anyone looking to both work and love."
"I wish I had had this book at the beginning and middle of my career. I'm glad to have it in my hands now."
"A must read for any couple committed to their relationship and to their careers."
"Offers precious advice for couples who want to help each other thrive at work as well as in their relationships."
"In this provocative and thoughtful book, Professor Petriglieri has created a brilliant conversation road map for anyone navigating a duel career path. I read it with my partner - and suggest you do the same. It's fascinating!"
"Managing one career is hard enough; two often seems impossible. In this book, Jennifer shares what she's learned about how dual-career couples can not only survive, but also thrive."
"A simple yet profoundly insightful roadmap to the predictable transitions all couples traverse."