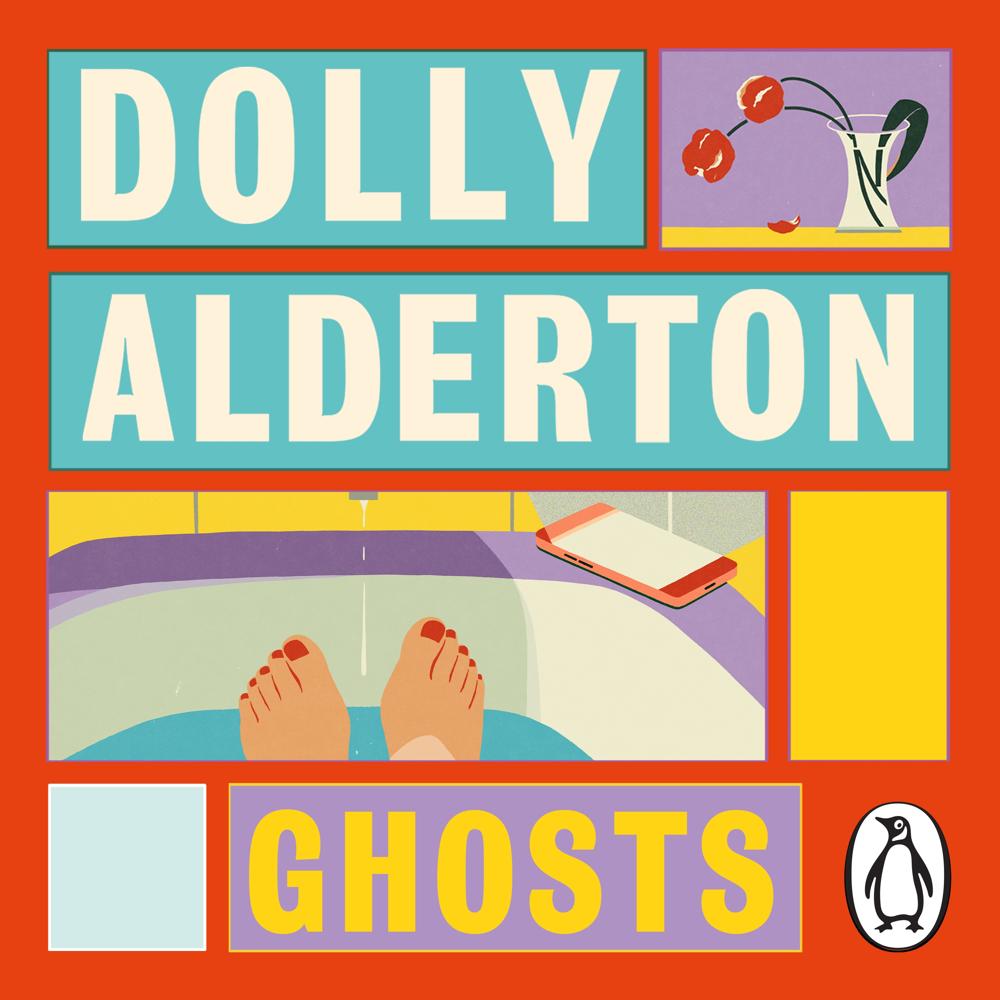 Narrated By: Holliday Grainger
Duration: 10 hours and 13 minutes
What to expect
Brought to you by Penguin.

The first novel from the award-winning, bestselling author of Everything I Know About Love

Narrated by Holliday Grainger, star of Lady Chatterley's Lover, Tell it to the Bees and Animals.

Nina Dean has arrived at her early thirties as a successful food writer with loving friends and family, plus a new home and neighbourhood. When she meets Max, a beguiling romantic hero who tells her on date one that he's going to marry her, it feels like all is going to plan.

A new relationship couldn't have come at a better time - her thirties have not been the liberating, uncomplicated experience she was sold. Everywhere she turns, she is reminded of time passing and opportunities dwindling. Friendships are fading, ex-boyfriends are moving on and, worse, everyone's moving to the suburbs. There's no solace to be found in her family, with a mum who's caught in a baffling mid-life makeover and a beloved dad who is vanishing in slow-motion into dementia.

Dolly Alderton's debut novel is funny and tender, filled with whip-smart observations about relationships, family, memory, and how we live now.

Praise for GHOSTS

'I love this book. It is wise, funny, tender and true, sharply-observed and utterly hilarious. Dolly Alderton's talent is phenomenal' Elizabeth Day

'I loved it - Dolly Alderton has clearly mastered every form of writing. Which is a surprise to nobody' Candice Carty-Williams

'Loved it from start to finish, really laugh out loud: well-written, packed with ideas and observations and so engaging I can't put it down' Philippa Perry

'Such clever writing, wonderfully funny; fab characters and delightful details. Divine' Nina Stibbe

'Grainer...[captures] the brittle humour that masks a real vulnerability and sadness.' Alex Clarke, The Financial Times

© Dolly Alderton 2020 (P) Penguin Audio 2020
Genre
Modern and contemporary fiction, Contemporary romance, Narrative theme: Coming of age, Contemporary lifestyle fiction
Listen to a sample
Witty, touching without ever being sentimental, hugely enjoyable
It's incredibly moving. The idea of believing in everything and nothing in the same moment. The female friendships were beautifully drawn
Ghosts is wonderful. Funny, sharply observed, poignant, and full of truths about life and love and friendship.
Ghosts is an absolute knock-out. Wickedly funny and, at turns, both cynical and sincere, Dolly Alderton's voice feels like your very favourite friend. I devoured it
A sharp-eyed debut . . . Tests the boundaries of what used to be called chick-lit
There are sharply skewered set pieces, but also tender observations . . . a promising, deftly written, often entertaining and poignant debut novel
Loved it from start to finish, really laugh out loud: well-written, packed with ideas and observations and so engaging I can't put it down
I absolutely adored it. So clever and funny and such a treat. The pages really did turn themselves
A stunning achievement: I was laughing out loud, doing my best a few minutes later not to burst into tears and then angry that it had all come to an end. So moving, so funny, so beautifully written and so poignant. Brilliant
Utter BRILLIANCE. Dolly is such an insightful commentator on love, longing, friendship and emotional landscapes. I absolutely LOVED it!
Dolly Alderton's writing is incredibly intimate, tender, and observant. Ghosts is a fantastic novel about friendship, family, and love
I loved it - Dolly Alderton has clearly mastered every form of writing. Which is a surprise to nobody
I love this book. It is wise, funny, tender and true, sharply-observed and utterly hilarious. Alderton's gift is always to give the mundane its beautiful due and in Ghosts, she manages to write a compulsively readable novel. Dolly Alderton's talent is phenomenal
I loved it. Had me howling with laughter and recognition!
You know a book has hit the spot when you've decided before finishing which friend you're going to pass it to. The writer's skill at dissecting love and relationships translates seamlessly into fiction
This brilliantly observed novel will make you nod, laugh and cry in recognition
Such clever writing, wonderfully funny; fab characters and delightful details. Divine
If you've ever been disappointed by a man it will vindicate every mixed-up emotion you've ever had about it
Hilariously cutting, but also sad and insightful. Reading Dolly's writing is like having one of those glorious girls night in, where you drink till the early hours - laughing, venting, and feeling warm and seen
Whip-smart . . . a heartwarming tale of family and friendship
So brilliantly perceptive, packed with pin-sharp observations on every page. Dolly is such a fantastic writer
Witty, tender, big-hearted
A few years ago, Alderton seamlessly taped into our psyches with her 2018 memoir Everything I Know About Love. Now she's back with that same signature wit and blistering honesty in her debut novel, Ghosts
Alderton masterfully exposes the hideous reality of dating in your 30s and how unfair it can be on women who enter the fray in honesty and hope. Hugely emotionally intelligent and often very funny. I adored it
A fascinating, perceptive look at what it means to be a thirty-something woman right here, right now . . . Sharply observed, sometimes tender, sometimes tart, Ghosts will resonate with so many women
Dolly sums up life in your thirties with such wit, warmth and accuracy, you won't want it to end
Alderton balances heartrending emotion with keen-eyed satire, displaying a flair for metaphor and comic set pieces
Funny and insightful, it's a brilliant look at the way we can be haunted by doubts, memories and home
Alderton has a talent for believability, realism and the knack to reach into the pages and pull out the characters onto the sofa next to you. Topical, relevant with a touch of tender humour
As warm-hearted, wise and observant as her bestseller Everything I Know About Love. In this heartfelt, funny and insightful tale, Alderton cleverly explores the way memories, doubts and home can haunt us
Alderton explores the ideas of relationships, friendships, love, memory and the way in which we live in a beautifully written and poignantly powerful novel
Stuffed full of insights and adroit observations . . . a masterpiece of modern manners. Alderton's life-enriching social anthropology will be the antidote for flagging spirits in the next lockdown' Spectator
This modern love story has lashings of arch humour and gentle wisdom, and slides down as pleasingly as a slice of cake and a nice cuppa
Explores the ideas of relationships, friendships, love, memory and the way in which we live in a beautifully written and poignantly powerful novel
If you need a good rom-com escape, Dolly Alderton more than delivers in Ghosts. . . it's darker than Everything I Know About Love - but just as fantastically relatable