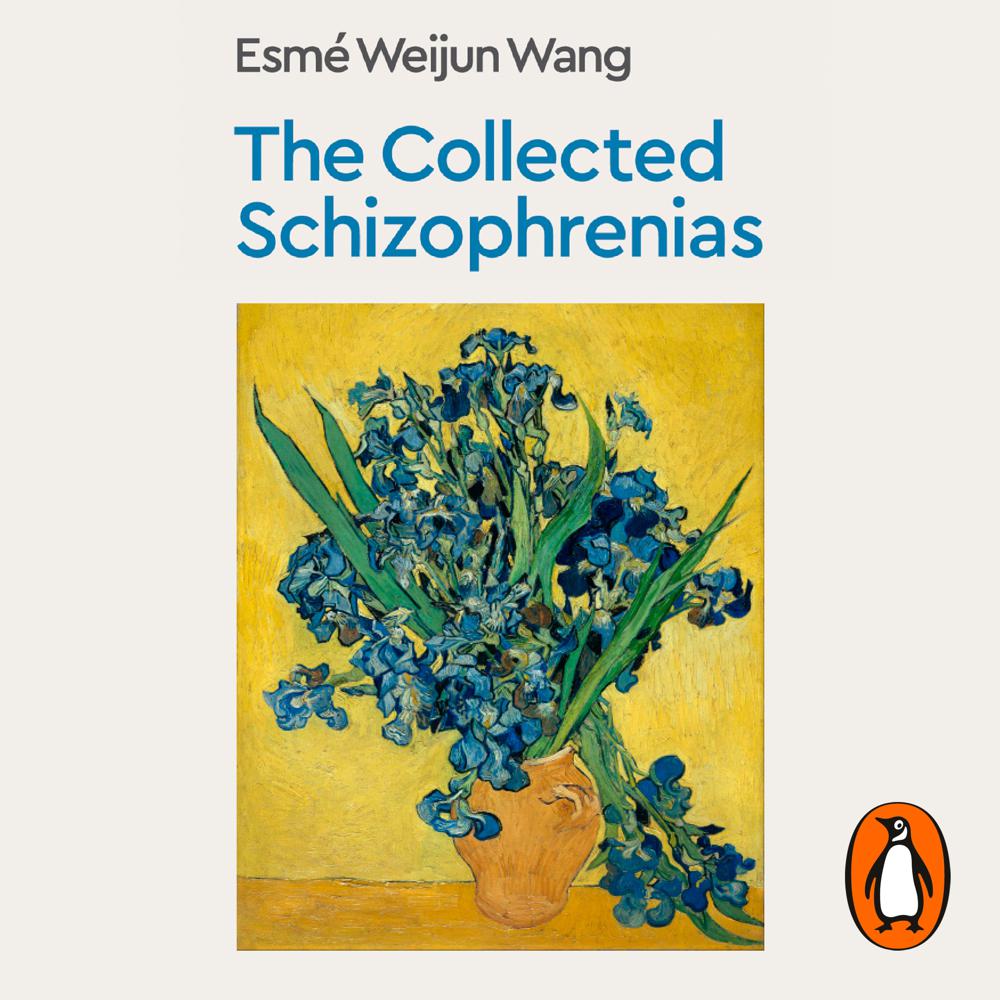 Narrated By: Esmé Weijun Wang
Duration: 7 hours and 51 minutes
What to expect
Brought to you by Penguin.
'I've inherited a love of a writing and a talent for the visual arts from my mother, as well as her long and tapered fingers; I've also inherited a tendency for madness'
Esmé Weijun Wang was officially diagnosed with schizoaffective disorder in 2013, although the hallucinations and psychotic episodes had started years before that. In the midst of a high functioning life at Yale, Stanford and the literary world, she would find herself floored by an overwhelming terror that 'spread like blood', or convinced that she was dead, or that her friends were robots, or spiders were eating holes in her brain. What happens when your whole conception of yourself is turned upside down? When you're aware of what is occurring to you, but unable to do anything about it?
Written with immediacy and unflinching honesty, this visceral and moving book is Wang's story, as she steps both inside and outside of her condition to bring it to light. Following her own diagnosis and the many manifestations of schizophrenia in her life, she ranges over everything from how we label mental illness to her own use of fashion and make-up to present herself as high-functioning, from the failures of the higher education system to how factors such as PTSD and Lyme disease compounded her experiences. Wang's analytical, intelligent eye, honed as a former lab researcher at Stanford, allows her to balance research with haunting personal narrative. The Collected Schizophrenias cuts right to the core and provides unique insight into a condition long misdiagnosed and much misunderstood.
Genre
Memoirs, Abnormal psychology, Literary essays, Coping with mental health issues, Clinical psychology, Psychological theory, systems, schools & viewpoints, Popular psychology
Listen to a sample
A masterful braiding of the achingly personal and the incisively researched. . . . This book is a vital, illuminating window onto the world we all already live in, but find all too easy to ignore
Penetrating and revelatory.
Impressive ... we learn what schizophrenia feels like from the inside. Wang strikes a perfect balance between explanation and implication
Esmé Weijun Wang's compelling essays highlight the humanity behind a schizophrenia diagnosis, delivering a necessary read tackling mental illness
The Collected Schizophrenias is illumination and important--not only because it educates and challenges--but because it forces us to consider how much we still have to work to undo historical and systematic damage, to challenge our own broken, misguided partiality towards what it means to be healthy and sane
The Collected Schizophrenias is riveting, honest, and courageously allows for complexities in the reality of what living with illness is like--and we are lucky to have it in the world
Fragmented by design, the book's structure heightens the immediacy of its testimony
[An] utterly unique book of essays: a deep, illuminating, and explosively written dive into a life of living with mental illness
In writing about her experiences, Wang puts a face to the silent suffering of millions of people. Her searing honesty coupled with the strength of her writing make The Collected Schizophrenias a remarkable look into a little-understood part of the human condition
[The Collected Schizophrenias is] resoundingly intelligent, often unexpectedly funny, questioning, fearless and peerless, as Wang makes for brilliant company on 13 difficult walks through largely uncharted territory
A brilliant guide to the complexities of thinking about illness, and mental illness, in particular. It will bring hope to others searching to understand their own diagnoses
[The Collected Schizophrenias] organizes the confusion, terror and complexity of [Wang's] experience into an imperfectly cohesive, profoundly illuminating whole.
In a voice both laboratorial and poetic, Wang examines her own diagnosis, as well as her PTSD and Lyme disease, with a gentleness and frankness that mesmerizes and demystifies
Esmé Weijun Wang sends out revelatory dispatches from an under-mapped land, shot like arrows in all directions from a taut bow of a mind. . . . Her work changes the way we think about illness - which is to say that it changes us
Wang writes about how mental illness is framed both within the medical system and by society...The word ["schizophrenia"] is often misused and trivialised...Wang's narrative, without pulling punches, goes a long way to dispelling such views...many would benefit from this book and I highly recommend it, both for the author's clarity and, ultimately, her expression of hope
Wang's story is devastating... she is wise and eloquent, and heart-rendingly honest on the effects of the illness
This mesmerizing collection of essays has achieved the rarest of rarities--a meaningful and expansive language for a subject that has been long bound by both deep revulsion and intense fascination
Wang writes with lucid clarity. . . . Harrowing and heartfelt.
In Wang's kaleidoscopic essays, memoir has been shattered into sliding and overlapping pieces. . . . The images and insights Wang summons are . . . often dazzling, and well worth the reconstructive work. . . . Her multifaceted arguments can be gratifyingly mind-expanding.
Wang's clear-eyed look into a complicated reality makes this is an essential read for anyone who better wants to understand why we treat each other--and ourselves--so harshly at any display of weakness; it's a book of compassion and brilliance, an unflinching look at a topic that has long repelled too many of us.
An intimate, rigorously researched, collectio
You won't find any pity-baiting, sensationalism, or false positivity here; Wang is so candidly aware that I'd trust her over my own diary
Wang is a highly articulate and graceful essayist, and her insights, in both the clinical and general senses, are exceptional.
Wang creates an unforgettable portrait of a singular brain
Wang writes brilliantly and beautifully about lives lived with mental illness
Going beyond her personal story, Wang applies her experience as a former lab researcher at Stanford to add an analytical perspective to The Collected Schizophrenias, which gives readers an inside look into the often-misunderstood intricacies of mental health
This beautifully written work will expand your thinking about severe mental illness and mental illness in general
Intimate, urgent, and powerful. . . . Wang writes generously about the manifestations of schizophrenia in her life . . . and lends her keen analysis to the big, ethical questions about how we treat those whose experience of the world differs from ours
Wang . . . is an implicitly trustworthy guide to this netherworld of psychosis and chronic illness. . . . Her characteristic nuance more often carries the ring of wisdom, hard won
The Collected Schizophrenias is at once generous and brilliantly nuanced, rigorous and bold. It had me rethinking what it is to be well or ill.
Esmé Weijun Wang offers us an all-access pass to her beautiful, unquiet mind. . . Rarely has a book about living with mental illness felt so immediate, raw, and powerful
Wang is a brilliant writer. . . . This intimate essay collection grapples with her diagnosis of schizoaffective disorder and all the sorrow and searching that comes with it. Always artful and illuminating, never facile
Wang . . . eloquently balances personal narrative and empirical research to offer a powerful series of insights into a woefully misunderstood world.
An illuminating, breathtaking look into the underexplored world of schizophrenia, with the rare perspective of someone who's actually been there