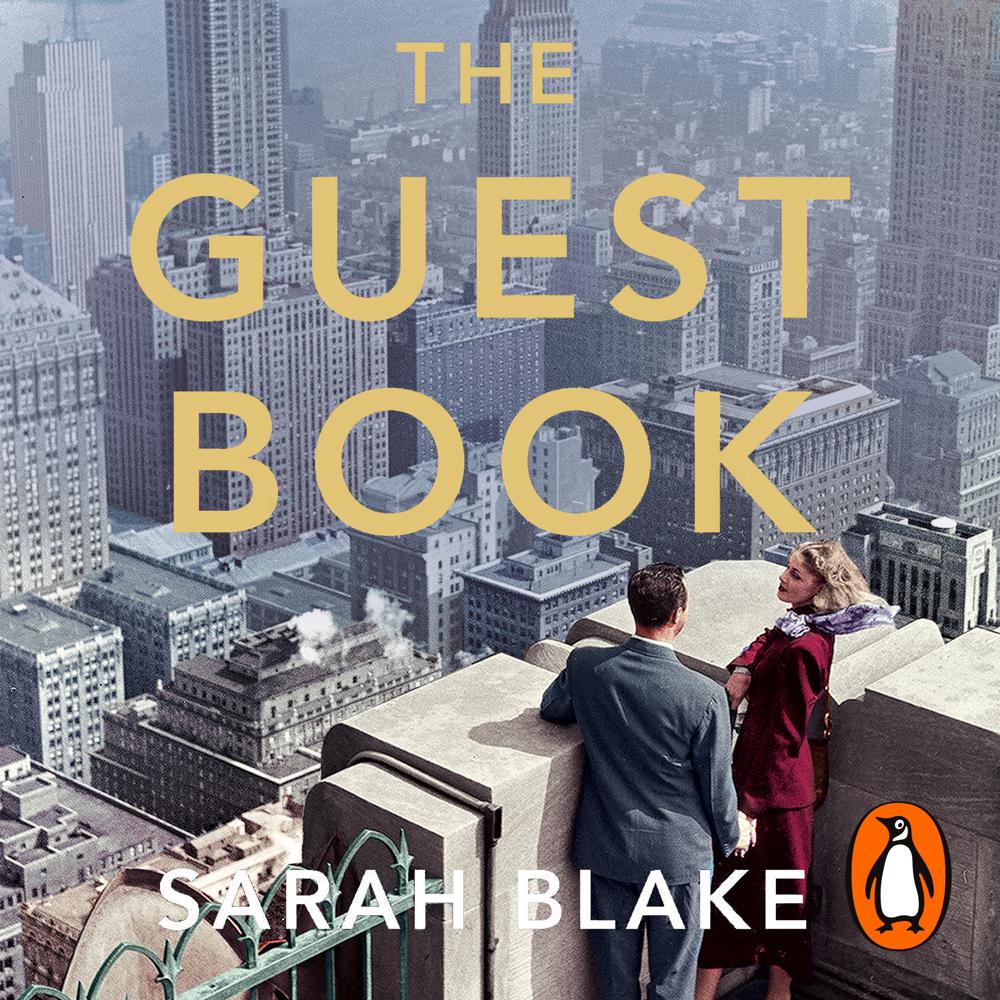 Narrated By: Orlagh Cassidy
Duration: 16 hours and 50 minutes
What to expect
Penguin presents the audiobook edition of The Guest Book written by Sarah Blake, read by Orlagh Cassidy.

The Miltons are a powerful old New York family - the kind of family that used to run the world. And in 1935, they still do. Kitty and Ogden Milton seem to have it all: an elegant apartment on the Upper East Side, two beautiful little boys, a love everyone envies. When a tragedy befalls them, Ogden comforts Kitty the only way he knows how - they go sailing, picnic on a small island off the coast of Maine, and buy it.

For generations the Miltons of Crockett Island revel in a place that is entirely their own. But it's 1959, and the world is changing: Ogden's firm hire a Jewish man, Len Levy, who earns the admiration of not only his boss, but his boss's beautiful young daughter. When Len and his friend visit the island, the Milton's principles and prejudices are challenged like never before.

At the dawn of the 21st century, the family money has run dry, and the island is up for sale. Returning for one last visit, Kitty's granddaughter uncovers disturbing evidence about her family's wealth - and realizes she is on the verge of finally understanding the silences that seemed to hover just below the surface of her family all her life.
Genre
Modern & contemporary fiction, Family life fiction, Religious & spiritual fiction, Narrative theme: Politics, Narrative theme: Sense of place, Narrative theme: Death, grief, loss
Listen to a sample
The Guest Book is not only an exploration of the past, but a prophecy of the future. It illuminates a lost world with a brilliance that is neither nostalgic nor sentimental as it leads its characters, as well as the reader, to new and disturbing discoveries about prejudice and privilege. Sarah Blake's understanding of private life at a certain time in America and within a certain class gives us an incisive history of manners and morals, with the understanding that the survival of the spirit, no matter the time, depends upon endurance, tolerance, and solitary grief.
I was totally swept away by this beautiful, engrossing, ultimately heartbreaking family saga. Sarah Blake's unswervingly human characters show us, not so much that good people do bad things, but that sometimes the very worst thing you can do is to do nothing at all.
"Sarah Blake is such a beautiful writer she can make any world shimmer, but The Guest Book is particularly fascinating?an intergenerational exploration of memory, identity, love, and family loyalty?of what it costs to inherit a name, a place, and a difficult alignment with history. Powerful and provocative storytelling.
Sarah Blake's powerful, beautifully written story portrays a couple's secret choices that come to haunt succeeding generations. The Guest Book is richly atmospheric and morally compelling in a way that stirs the mind long after the last page.
I loved The Guest Book. Sarah Blake has managed the extraordinary feat of writing both an intimate family saga and an ambitious excavation of the subterranean currents of race, class, and power that have shaped America. This is a vivid, transporting novel, written by a master conjuror of time and place.