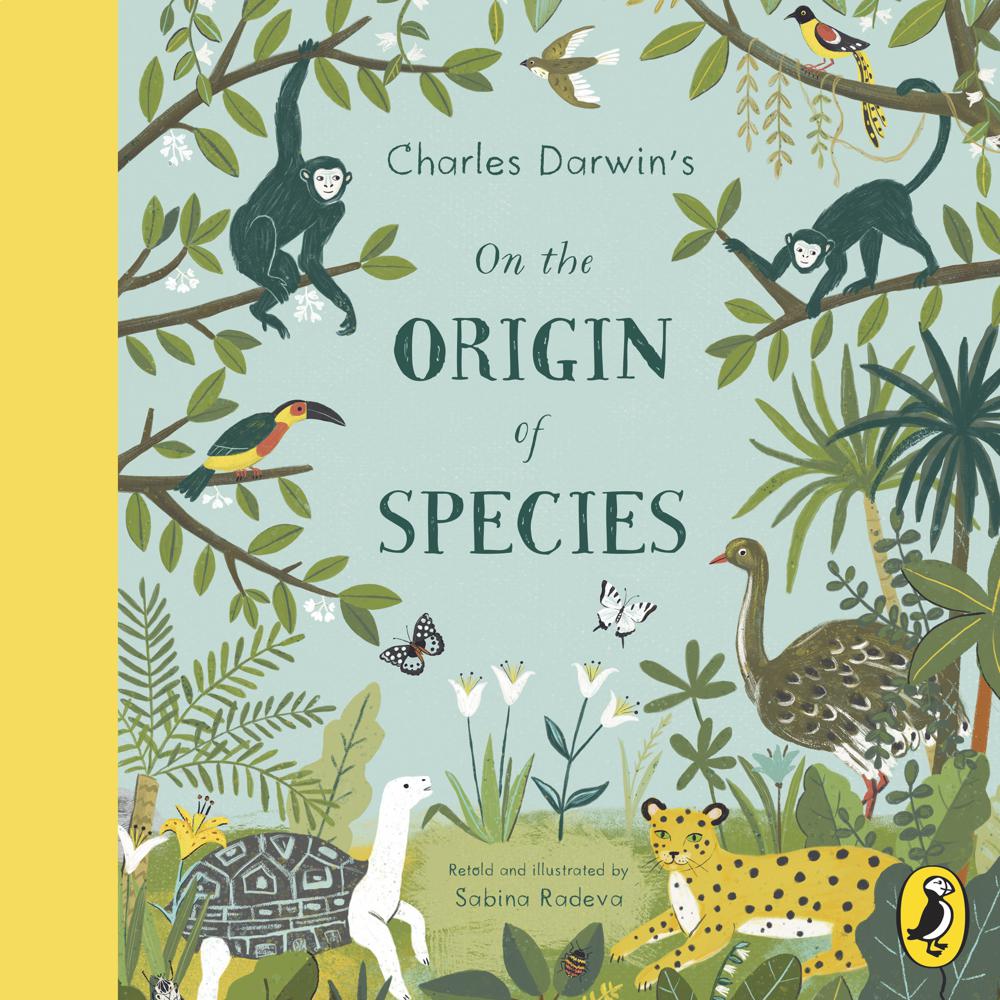 Narrated By: Roy McMillan
Duration: 31 minutes
What to expect
Penguin presents the audiobook edition of On The Orign of Species by Sabina Radeva, read by Roy McMillan.

This accessible audiobook edition of Charles Darwin's On The Origin of Species brings evolution to the younger generation with exciting narration and a magical soundscape.

On The Origin of Species has been the definitive explanation of the theory of evolution since it was first published in 1859. Now molecular biologist and illustrator Sabina Radeva unites her two passions to create a 64-page retelling of this seminal text.

Pulling together Darwin's observations from his travels around the world and his groundbreaking - and controversial - explanation of how species form, develop and change over hundreds of thousands of years, On The Origin of Species is as relevant and important now as it ever was.
Genre
Children's / Teenage general interest: Nature, animals, the natural world, Children's picture books, Evolution
Listen to a sample
Vibrantly illustrated ... a beautiful, accessible volume, a must for primary schools, libraries and beyond.
An entrancing picture-book retelling of Darwin's on the Origin of Species ... filled with informative, beautifully designed diagrams and maps.
Sabina's love of science and illustration combine wonderfully in this undeniably beautiful book, distilling Darwin's study down and then conveying it with complete clarity and obvious delight.
A great introduction to one of the most important books ever written.
Evolution explained, in this strikingly accessible picture book...perfect for a younger audience
Sabina Radeva's book is a wonderful introduction to Charles Darwin's ideas. It will appeal to children, but also, by its deft handling of a number of common misconceptions, may well surprise many adults. She has not shied away from either historical language or scientific ideas and handles both with great charm and without oversimplification.
A triumph of concision that appeals both to the budding young scientist and to the adult who has given up hope of ever reading Darwin in the original