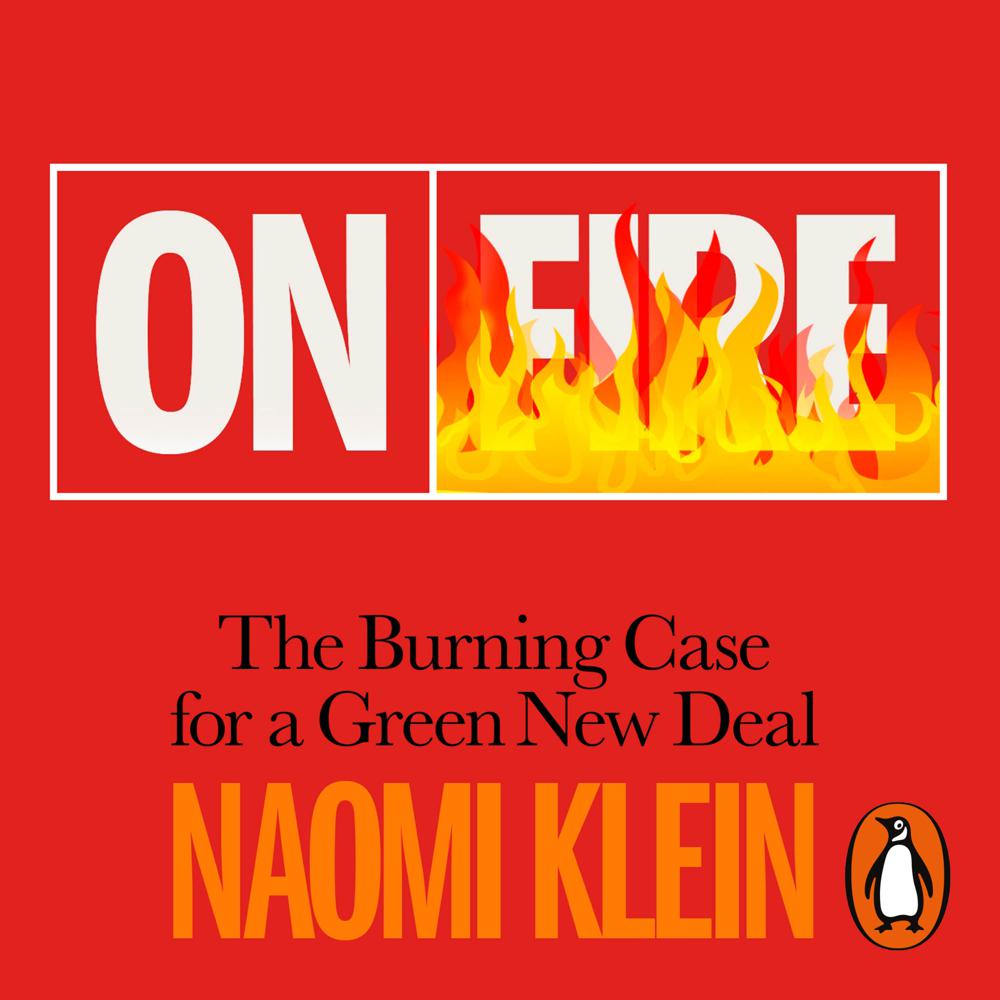 Narrated By: Naomi Klein, Rebecca Lowman
Duration: 10 hours and 22 minutes
What to expect
Brought to you by Penguin.

On Fire by Naomi Klein is read by Rebecca Lowman with an introduction read by the author.

For more than twenty years, Naomi Klein has been the foremost chronicler of the economic war waged on both people and planet - and the champion of a sweeping environmental agenda with justice at its centre. Her books have defined our era. On Fire gathers for the first time more than a decade of her impassioned writing from the frontline of climate change, and pairs it with new material on the staggeringly high stakes of what we choose to do next.

These essays, reports and lectures show Klein at her most prophetic and philosophical, investigating the climate crisis not only as a profound political challenge but also as a spiritual and imaginative one. Delving into topics ranging from the clash between ecological time and our culture of "perpetual now," to rising white supremacy and fortressed borders as a form of "climate barbarism," this is a rousing call to action for a planet on the brink.
Genre
Climate change, Political science & theory, Popular economics, Reportage & collected journalism, Social impact of environmental issues, Political economy, Political activism
Listen to a sample
An invigorating message of climate hope through social transformation. Bring on the revolution.
Naomi Klein's work has always moved and guided me. She is the great chronicler of our age of climate emergency, an inspirer of generations
Naomi Klein is a precious gift: every time I read her words, my heart leaps from sadness and anger to action. She takes us deep, down to the roots of what is wrong - and then up, up to a height from which we can see what must be done. Everything we love is at stake now: these writings are our best and brightest hope.
The greatest theorist of climate change.
A powerful and righteous blast against defeatism.
In On Fire, the longstanding critic of corporate globalisation argues for a much more comprehensive economic reboot ... a long-lensed critique about humanity's relationship to nature.
Naomi is like a great doctor - she can diagnose problems nobody else sees.
A hopeful vision of the future ... In these extraordinary times it should appeal to a new set of readers looking for extreme solutions to match the extremity of the crisis. This is Klein doing what she does best: 'not being polite and not playing by the rules'.
A critically important thought-leader in these perilous times, a necessary voice as a courageous movement of movements rises from the ashes.
Naomi Klein applies her fine, fierce and meticulous mind to the greatest, most urgent questions of our times. . . . I count her among the most inspirational political thinkers in the world today.