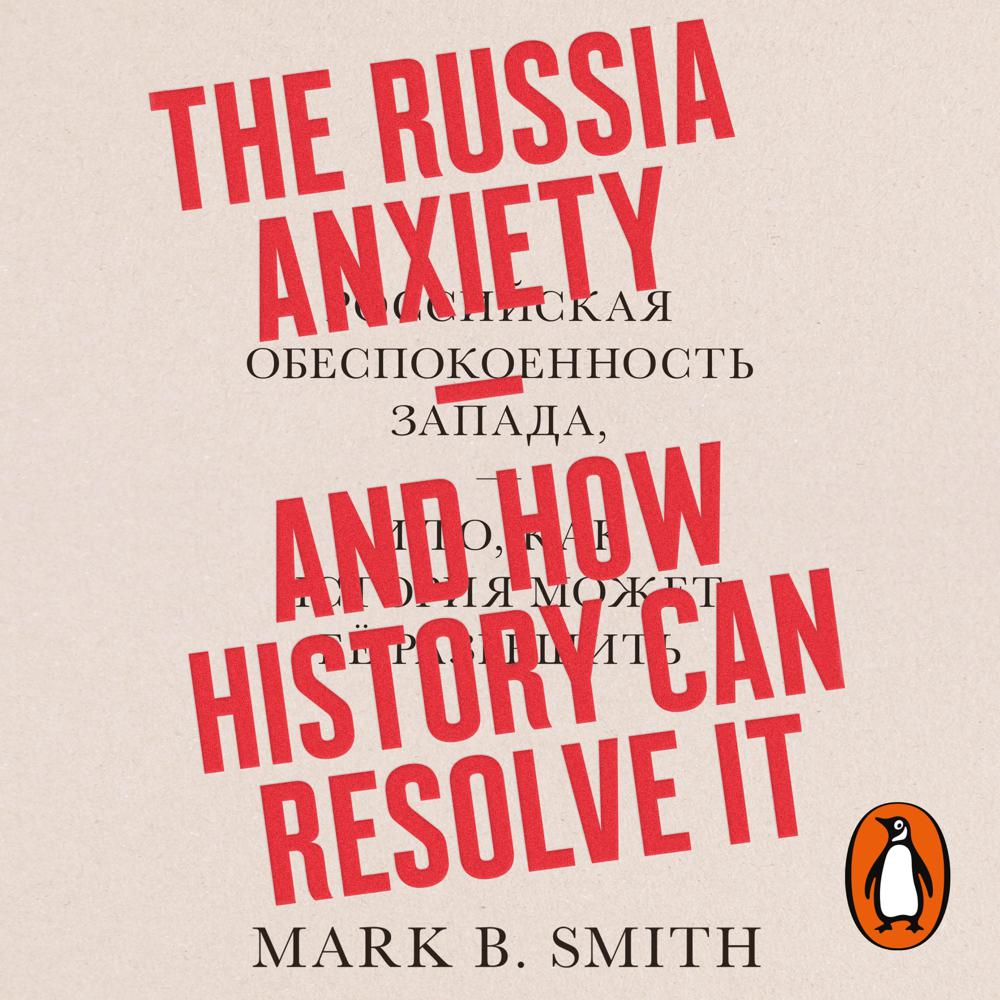 Narrated By: Sam Woolf
Duration: 17 hours and 5 minutes
What to expect
Brought to you by Penguin.

Russia is an exceptional country, the biggest in the world. It is both European and exotic, powerful and weak, brilliant and flawed. Why are we so afraid of it?

Time and again, we judge Russia by unique standards. We have usually assumed that it possesses higher levels of cunning, malevolence and brutality. Yet the country has more often than not been a crucial ally, not least against Napoleon and in the two world wars. We admire its music and its writers. We lavish praise on the Russian soul. And still we think of Russia as a unique menace. What is it about this extraordinary country that consistently provokes such excessive responses? And why is this so dangerous?

Ranging from the earliest times to the present, Mark B. Smith's remarkable new book is a history of this 'Russia Anxiety'. Whether ally or enemy, superpower or failing state, Russia grips our imagination and fuels our fears unlike any other country. This book shows how history itself offers a clearer view and a better future.
Genre
European history, International relations, Social and cultural history, Revolutions, uprisings, rebellions, Cold wars and proxy conflicts
Listen to a sample
In this exciting and provocative book, Mark B. Smith blows apart misconceptions about the Russian past ... Smith's energy and dynamism carry the day.
A fluent meditation on Russian history, a gallant attempt to reason with those who believe that Russia is condemned to an endless cycle of failed reform and resurgent authoritarianism ... a welcome antidote to the overwrought stuff about Russia so widespread in the West today.
Fizzing with energy, Mark B. Smith's book explodes many myths about the Russians and compels us to reflect critically on ourselves.
Compelling... Russian history is many layered, Smith argues, and the deeper we dig the more apparent it becomes that the tropes of Russophobic history bear little or no relation to reality ... As a Russian history specialist, he deploys his deep knowledge of the country's culture, society and peoples to capture with verve and imagination the grand sweep of its history, and combines this with an astute commentary on contemporary politics.
The author is a highly informed guide, [who] prompts a review of prejudices ... Smith makes an important fundamental point: we must talk to the Russians and live alongside them.
Smith makes a very strong case that Russia's past needs to be considered as much more complex than it generally is. For that reason alone, this book deserves a large audience ... The Russia Anxiety is a very welcome book. It provides a provocative and much needed analysis of Russian history which ably shows the oversimplified nature of most Western understandings of Russia.
The Russia Anxiety is a valuable effort to assess the long history of the West's Russia-related worries ... Regrettably, more than five years [since the annexation of Crimea], the United States seems no closer to developing either a strategy or a policy to manage its relationship with Russia. Mark Smith's provocative book won't solve that problem alone, but it does offer some valuable guidance in thinking about solutions.