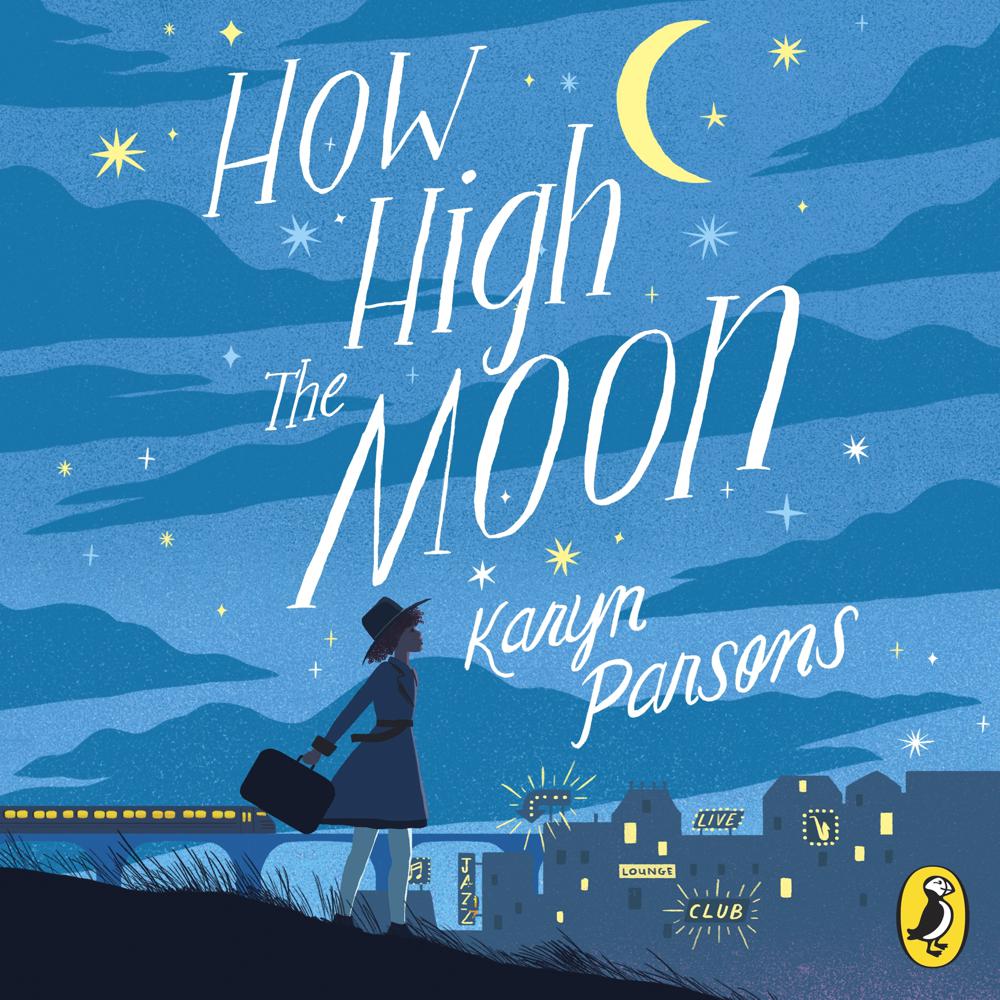 Narrated By: Sisi Aisha Johnson
Duration: 6 hours and 43 minutes
What to expect
Penguin presents the audiobook edition of How High The Moon by Karyn Parsons, read by Sisi Aisha Jonshon.
It's 1944, and in a small Southern town, eleven-year-old Ella spends her summers running wild with her cousins and friends. But life isn't always so sunny. The deep racial tension that simmers beneath their town's peaceful facade never quite goes away, and Ella misses her mama - a beautiful jazz singer, who lives in Boston.
So when an invitation arrives to come to visit Boston Ella is ecstatic - and for the first time, Ella sees what life outside of segregation is like, and begins to dream of a very different future. But her happiness is shattered when she returns home to the news that her classmate has been arrested for the murder of two white girls - and nothing will ever be the same again.
Genre
Children's / Teenage fiction: Family & home stories, Children's / Teenage fiction: Historical fiction, Children's / Teenage personal & social topics: racism & multiculturalism
Listen to a sample
A stirring, emotionally resonant debut, How High the Moon opens a fresh and sensitive window on a terrifying time, even as it introduces us to a lovable new heroine
As compelling as Brown Girl Dreaming, as character-driven as One Crazy Summer, and as historically illuminating as Roll of Thunder, Hear My Cry... A riveting read, this novel masterfully presents Southern and Northern conflicts through the perspective of a no-nonsense kid who is trying to find her place in the world. Ella's realistic voice and passionate responses to injustices make her a credible, flawed, and likable character who sees the truth in front of her but often doesn't recognize it. A captivating novel that sheds new light on black childhood
So many things about this book were brilliant. A beautiful, funny, dangerous tale of growing up in Jazz Age America, How High The Moon is essential reading, full of voices that must be heard. One of the best stories I've read in a long while
[An] impressive debut
Parson's sparkling debut grabs us by the heart and leads us by the hand into a painful past filled with revelations, hope, and homecoming. Absolutely glorious!
In How High the Moon, Karyn Parson brings the same verve, timing, and emotive brilliance that she brought to the screen. Equal parts mystery, historical fiction, and coming-of-age, this is a story full of warmth and light and drama that will captivate you. That will haunt you. And that will ultimately enlighten you
A tender and compelling story about loving and belonging. Parsons masterfully takes us on a journey where the political is personal, where the most heartbreaking moments are also profound and beautiful. Ella is a character readers will care about, cry with, and cheer for. How High the Moon is a stunning debut that promises to have readers wanting more and more from Parsons
Parsons is great at unfurling the pleasures of the freer northern states through biracial Ella's eyes, but also adept at handling the subtleties of layered storytelling.
A talented, engaging new voice. A brave, compassionate, and lovable heroine