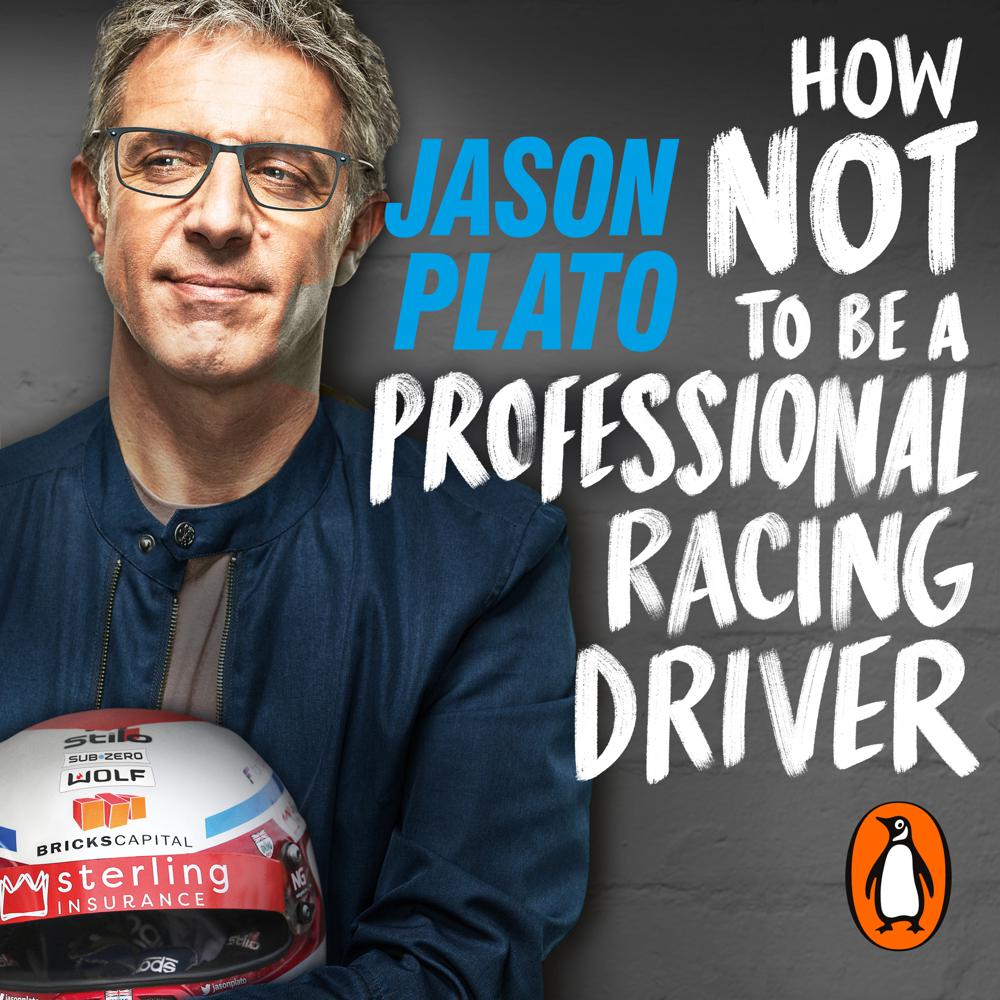 Narrated By: Jason Plato
Duration: 8 hours and 2 minutes
What to expect
Brought to you by Penguin.

Two-time championship-winning and record-breaking racing driver, Jason Plato is a living, breathing example of what you shouldn't do if you want to become a professional racing driver:

DO NOT
· Almost kill Bernie Ecclestone
· Give Prince Charles the finger on the M42
· Choose fags and booze over the gym
· Steal a JCB in Monaco and end up in prison there - twice
· Make enemies with a 6ft 6" rival who is a black belt in everything

Since joining the Williams Touring Car team in 1997 it's no coincidence that he has had more race wins than Lewis Hamilton and Stirling Moss, competed in more races than Jenson Button and set the largest number of fastest laps ever. But it's also no coincidence that he once spent several days in prison in Monaco for stealing a JCB. He's a rule breaker who has had more than his fair share of near-death experiences, drunken escapades and more. Yet he's still racing.

There is nothing sensible, predictable or considered about Jason, but this is how he became a racing legend.
Genre
Autobiography: sport, Memoirs, Car racing, Motorcycle racing, Motor cars: general interest, Sport: general, Extreme sports
Listen to a sample
Pure entertainment . . . So much fun . . . His journey from outrageous teenage hijinks to the rough-and-tumble of driver feuding tends to prompt involuntary reading noises, be they barks of laughter or gasps at his audacity
Hilarious and outrageous
As entertaining as watching him drive, a cracking read!
I read this in the hope that it would teach me everything I need to know so that one day I can become a racing driver although I think I may have left it too late...
Top class chauffeur, sublime broadcaster, ultimate party honey badger. These are the qualities I know and adore about JP. He taught me how to nail a hot lap around Rockingham and I've been in a speed jive ever since. Jason can burn the candle at both ends and in the middle yet still deliver the business.
Jason Plato is one of the most gifted racing drivers of his generation!
Jason is a total fruitcake!
Irreverent
Plato is adept at telling a story. Totally authentic. There's plenty of laughs to be had and insight on offer
It makes for one of the great sporting life stories . . . Forget everything you thought about sports stars and any expectations of sports autobiographies. Plato is truly an unconventional sportsman, and this is truly an unconventional autobiography, but it is all the better for being so
The frank autobiography of British Touring Car Championship legend
There's plenty of laughs to be had and insight on offer
An account of a larger-than-life character whose life outside of the car is just as exhilarating as in it