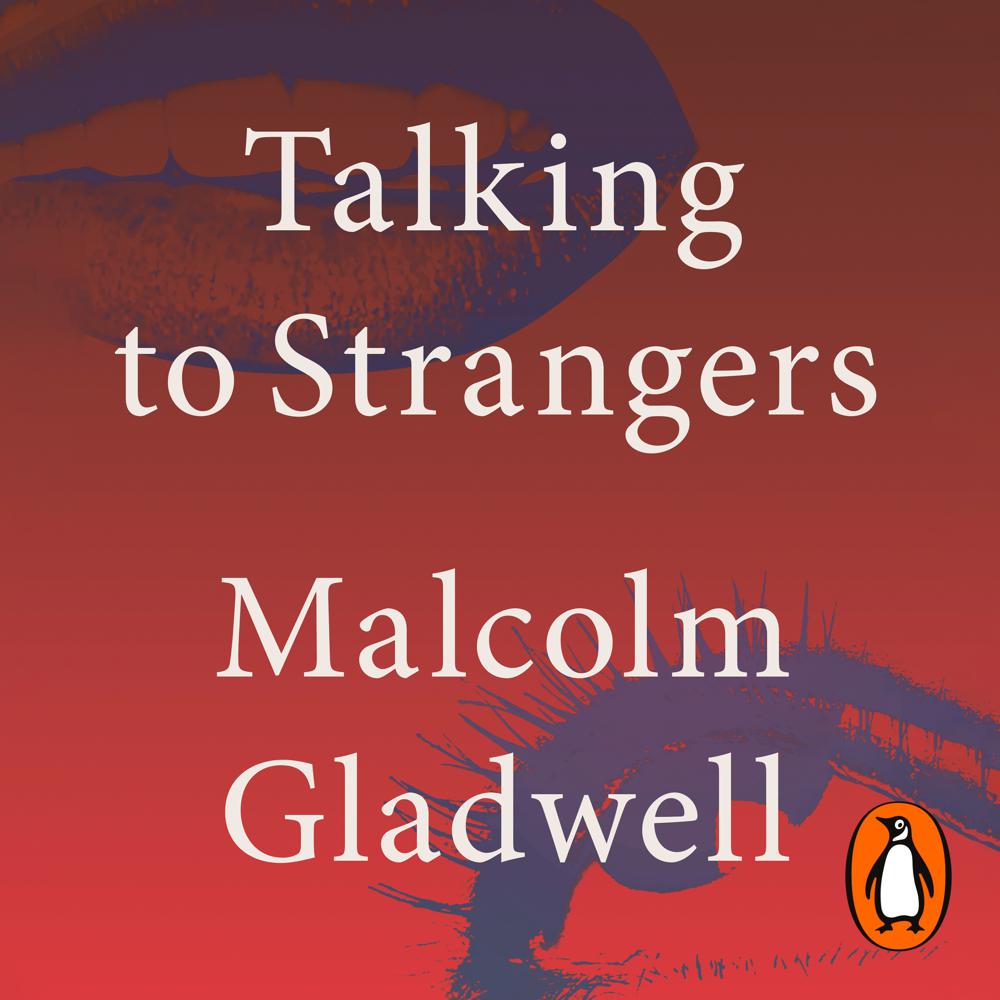 Narrated By: Malcolm Gladwell
Duration: 8 hours and 42 minutes
What to expect
Brought to you by Penguin.

The highly anticipated new book from Malcom Gladwell, host of the chart-topping podcast Revisionist History.

With original archival interviews and musical scoring, this enhanced audiobook edition of Talking to Strangers brings Gladwell's renowned storytelling to life in his unparalleled narrating style.

The routine traffic stop that ends in tragedy. The spy who spends years undetected at the highest levels of the Pentagon. The false conviction of Amanda Knox. Why do we so often get other people wrong? Why is it so hard to detect a lie, read a face or judge a stranger's motives?

Through a series of encounters and misunderstandings - from history, psychology and infamous legal cases - Malcolm Gladwell takes us on an intellectual adventure into the darker side of human nature, where strangers are never simple and misreading them can have disastrous consequences.

No one challenges our shared assumptions like Malcolm Gladwell. Here he uses stories of deceit and fatal errors to cast doubt on our strategies for dealing with the unknown, inviting us to rethink our thinking in these troubled times.

(C) 2019 Malcolm Gladwell (P) 2019 Malcolm Gladwell
Genre
Popular psychology, Popular culture, Management decision making, Popular science
Listen to a sample
I love this book . . . reading it will actually change not just how you see strangers, but how you look at yourself, the news - the world. Reading this book changed me.
Fascinating . . . you should read the book . . . He's tackling the dark side of human nature - what do we ever know about other people?
Now that practically everybody seems to be spoiling for a fight, I have found Malcolm Gladwell's Talking to Strangers invaluable . . . His moral - to approach new people with caution and humility - has become my motto.
Taut, provocative, smart . . . Gladwell's cool, playful intelligence has made him one of our leading public thinkers
A book examining the ways we misinterpret or fail to communicate with one another could not feel more necessary . . . the page-turning urgency of a thriller
Superb writing. Masterful . . . bears all the marks that have made Gladwell one of the most successful non-fiction authors of his generation.
A dazzling book . . . Gladwell is a rock star of nonfiction . . . ideas are slowly revealed until the reader arrives at a conclusion they didn't expect. Gladwell is advancing ideas and, sure, they are all open to challenge . . . but they are stimulating and convincing - and you won't regret a minute you spend mastering them
A wonderful provocation which Gladwell delivers like no other, an awakening to just one of the fascinations that lie in ordinary human experience . . . as ever, Gladwell's genius is in the telling.
Malcolm Gladwell made his name bringing intellectual sparkle to everyday subjects, and his new book - about how strangers talk to each other - is no exception.