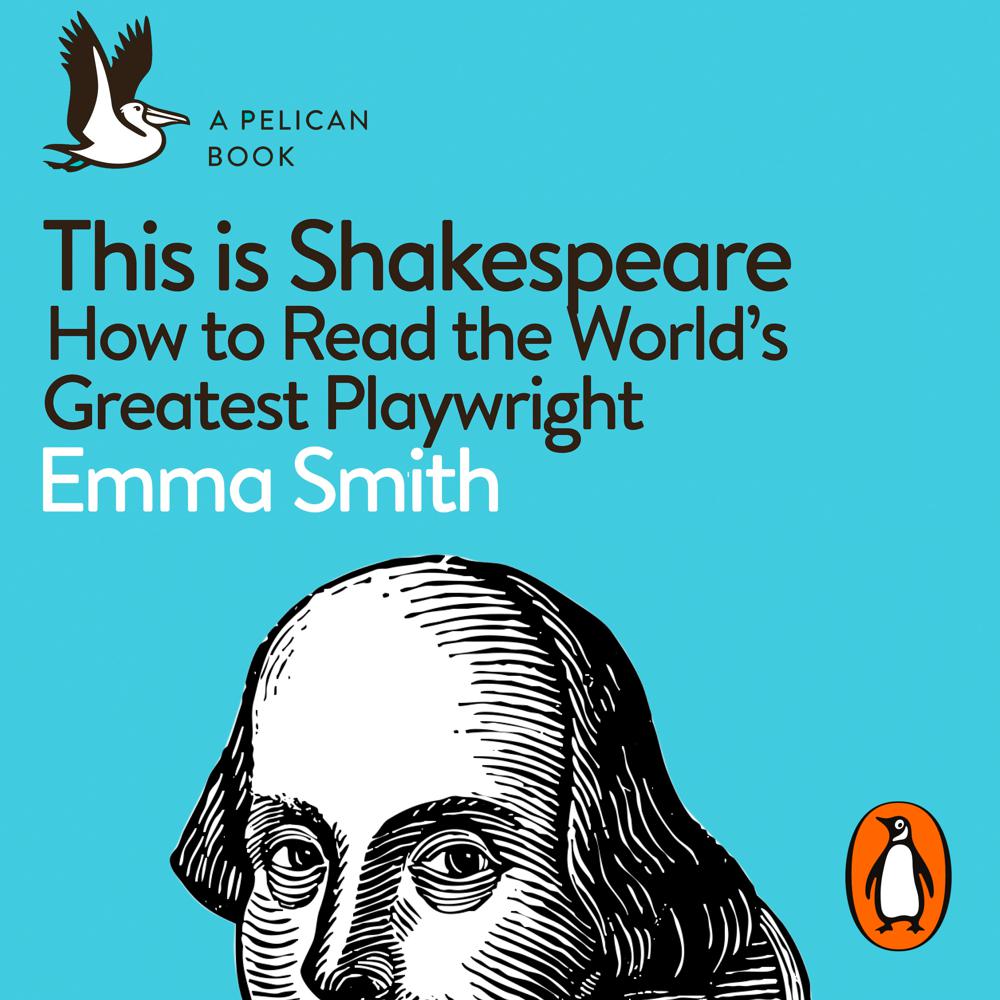 Narrated By: Emma Smith
Duration: 9 hours and 55 minutes
What to expect
Penguin presents the audiobook edition of This Is Shakespeare, written and read by Emma Smith.
A genius and prophet whose timeless works encapsulate the human condition like no others. A writer who surpassed his contemporaries in vision, originality and literary mastery. Who wrote like an angel, putting it all so much better than anyone else.
Is this Shakespeare? Well, sort of.
But it doesn't really tell us the whole truth. So much of what we say about Shakespeare is either not true, or just not relevant, deflecting us from investigating the challenges of his inconsistencies and flaws. This electrifying new book thrives on revealing, not resolving, the ambiguities of Shakespeare's plays and their changing topicality. It introduces an intellectually, theatrically and ethically exciting writer who engages with intersectionality as much as with Ovid, with economics as much as poetry: who writes in strikingly modern ways about individual agency, privacy, politics, celebrity and sex. It takes us into a world of politicking and copy-catting, as we watch him emulating the blockbusters of Christopher Marlowe and Thomas Kyd, the Spielberg and Tarantino of their day; flirting with and skirting round the cut-throat issues of succession politics, religious upheaval and technological change. The Shakespeare in this book poses awkward questions rather than offering bland answers, always implicating us in working out what it might mean.
This is Shakespeare. And he needs your attention.
Genre
Literary studies: c 1600 to c 1800, Literary studies: plays & playwrights, Literary studies: poetry & poets, Gender studies, gender groups
Listen to a sample
Delightful... there is a bite in Smith's exuberant tales of buying, selling and displaying Shakespeare... beautifully judged, impeccably researched yet wry and affectionate
I like this book very much. It explains accessibly, with learning lightly worn, why Shakespeare retains such a hold in our culture. Smith has done an exemplary job of restoring the greatest of English writers to his own time, and explaining why he then speaks to ours ... An invigorating examination of the pre-eminence of the most revered figure of English letters
Impeccable ... This is Shakespeare is the ideal book of its moment for unlocking the works of that most miraculous, mysterious and be-pedestalled figure in English literature [...] Smith's fresh approaches reveal something crucial about Shakespeare's ongoing relevance
Shakespeare pulled from his pedestal and made contemporary...this book is terrific...informative and, more importantly, very enjoyable
A tonic ... This Is Shakespeare will, for some time to come, remain required reading for all those with more than a passing interest in Shakespeare ... ['Gappiness' is] a compelling way of evaluating afresh an author about whom we are often told that everything has been said ... Outstanding ... A model for almost everything that Shakespeare criticism for the general reader should be striving to achieve
A joy to read, full of questions, surprises, and new ideas. Smith brings us remarkable new readings of Shakespeare, and a sense of how his work lives on the stage. A wonderful book
Smith salvages Shakespeare from the status of isolated genius, and reveals him as an active participant in his own time and place. In turn, we the audience become active participants in the remaking of Shakespeare...This book puts the pleasure back into the plays, and there is no better reason to read about Shakespeare than that
Consistently fascinating [...] there's no denying the wit and intelligence [...] nor the dangerous readability of this thoughtful study.
Thought-provoking, fizzing with jokes ... Smith is celebrating a Shakespeare who talks to the present. She does it all with such a light touch you barely notice how much you're learning ... Anyone who doesn't understand what the fuss is all about should read This Is Shakespeare
The best introduction to the plays I've read, perhaps the best book on Shakespeare, full stop. This is a model of unpretentious, deeply researched, profoundly approachable criticism. It's a book to give to anyone who loves Shakespeare, but particularly to those who think they don't ... What This Is Shakespeare gives the reader most of all, though, is a licence to enjoy the plays without the cultural and historical baggage they so often carry
Praise for previous works by Emma Smith: "A fascinating and provocative book"
Brilliantly approachable and entertaining ... anarchic, counterintuitive, critical ... perfect
An outstanding book ... a distillation of intricate conceptual and textual cruces into readable prose ... lively and unexpectedly moving ... curious and passionate ... [It reminds me] why I came to enjoy Shakespeare so much in the first place
Quirky, brilliant ... what's most bracing about Smith's book is the way she sees the plays as almost organic: not only contradictory but alive
There's an invigorating frankness to Smith's approach [...] She generously leads an accessible and insightful route towards a provocative, complicating reading of Shakespeare's work.
Packed with sharp observations and illuminating commentary on the works and their afterlives...acute on the plays' modern resonances and how today's theatre troupes handle Will's less woke moments, such as The Taming of the Shrew. They won't cancel Shakey yet!
Delightful
If I were asked to recommend one guide for readers keen on discovering what's at stake in Shakespeare's plays, This Is Shakespeare would be it. Deeply informed, never dogmatic, and alert to how performance matters, Emma Smith understands that Shakespeare's plays prompt questions rather than provide answers. Her elegantly written and sharply observed book is richly rewarding.
A brilliant and accessible tour of Shakespeare's plays that is also a radical manifesto for how to read and watch his work. Witty, irreverent and searching, this book shines dazzling new light on the oeuvre of the world's greatest literary genius.
Intriguing ... Smith argues that the defining characteristic of Shakespeare's plays is their 'permissive gappiness'. This must also surely be the first book on Shakespeare to use the slang term 'woke'
This is Shakespeare wears its learning very lightly, although there are clear signs of that learning in every chapter ... Sane, sensible and suitably woke ... original and provocative analysis
The question that hangs over every new book on Shakespeare is, "Why read this one?" The short answer is, because it is very good indeed. There is no shortage of eminent Shakespeare scholars, and in her role as professor of Shakespeare studies at Oxford, Smith certainly ranks among them; but more importantly for a book like this, she is perhaps the pre-eminent Shakespeare communicator working today ... This is Shakespeare cuts through the accumulated crust of "schoolroom platitudes", cant and literary piety in order to dust Shakespeare off and see him as he is, was, and might be
A fascinating new perspective and an absolute pleasure to read