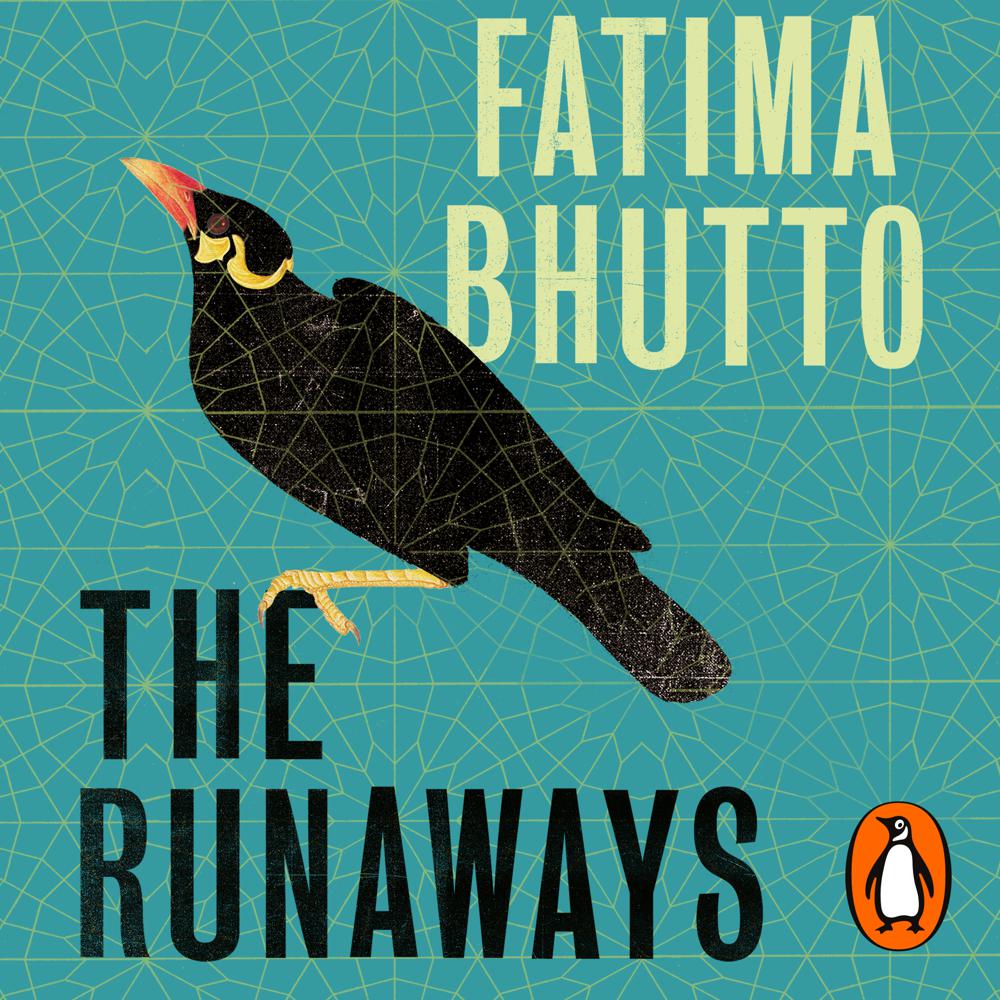 Narrated By: Maya Saroya
Duration: 11 hours and 46 minutes
What to expect
Penguin presents the audiobook edition of The Runaways, written by Fatima Bhutto and read by Maya Saroya.

Anita lives in Karachi's biggest slum. Her mother is a maalish wali, paid to massage the tired bones of rich women. But Anita's life will change forever when she meets her elderly neighbour, a man whose shelves of books promise an escape to a different world. On the other side of Karachi lives Monty, whose father owns half the city and expects great things of him. But when a beautiful and rebellious girl joins his school, Monty will find his life going in a very different direction.

Sunny's father left India and went to England to give his son the opportunities he never had. Yet Sunny doesn't fit in anywhere. It's only when his charismatic cousin comes back into his life that he realises his life could hold more possibilities than he ever imagined.

These three lives will cross in the desert, a place where life and death walk hand-in-hand, and where their closely guarded secrets will force them to make a terrible choice.
Genre
Modern and contemporary fiction, Family life fiction, Political / legal thriller, War, combat and military adventure fiction, Religious and spiritual fiction, Narrative theme: Politics, Narrative theme: Social issues, Narrative theme: Sense of place
Listen to a sample
A powerful and moving book. It is a book that anyone rushing to condemn young people for being radicalised should read.
Highly topical . . . The Runaways offers an unflinching look at the key subjects of our time and the riveting story of three memorable characters
The themes of radicalism (of all sorts) is a thread that runs through the lives of the characters representing the complexity of ideology and the perpetual human search for meaning. Eloquent and erudite...a treat to read
This is a bold and probing novel, from a writer strikingly alert to something small and true
The Runaways is a book we should all read for it holds up a clear mirror to the way societies in many parts of the world are shaping, moulding, distorting and deforming the young. It is a book we all need.
Every page of this is priceless. I can't think of a better guide through the world we live in. I've never used the word "transformative" before, but I just did now.
An unflinching look at generational ambition and betrayal
Dazzling . . . a novel that holds up to scrutiny a world of claustrophobic war zones, virulent social media and cities collapsing upon themselves, and then sets it down again, transformed by the grace of storytelling
Provocative and resolutely compassionate
A timely read that does a brilliant job of depicting the human cost when violence shifts from abstraction to reality
As compassionate as it is trenchant, this rare fiction is an illuminating guide through the great disorder of our times.
A big-hearted, beautiful novel. I read it with awe. Fatima Bhutto has an unflinching eye and a unique voice.
A tender, powerful and richly embroidered novel from a courageous storyteller.
From Karachi's slums to England's promises, (through connected cities and intersecting destinies), Bhutto's new novel will move you with its profound wisdom and sharp grasp of our turbulent times. Behind The Runaways, there is clearly a brilliant mind and a generous heart at work.
Bhutto's heady narrative flits through time and space with a sense of urgency, tracing three disparate young lives, each drawn into the realms of radicalisation, amid the dust of the Iraqi desert
A shocking, moving and deeply compassionate novel
An incisive and empathetic study of adolescent alienation and the social conditions that drive radicalisation