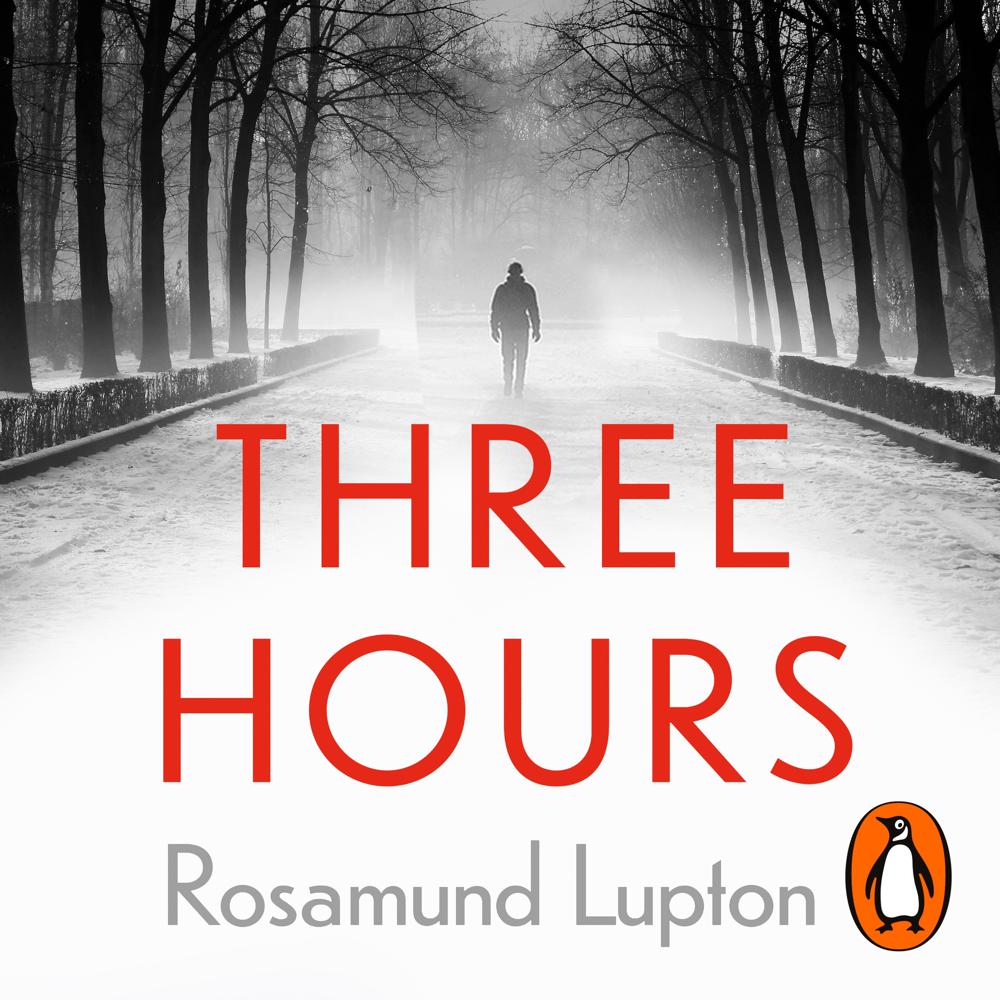 Narrated By: Gemma Whelan
Duration: 10 hours and 1 minute
What to expect
Brought to you by Penguin.

THREE HOURS TO SAVE THE PEOPLE YOU LOVE

A TOP 10 SUNDAY TIMES BESTSELLER

Three hours is 180 minutes or 10,800 seconds.

It is a morning's lessons, a dress rehearsal of Macbeth, a snowy trek through the woods.

It is an eternity waiting for news. Or a countdown to something terrible.

It is 180 minutes to discover who you will die for and what men will kill for.

In rural Somerset in the middle of a blizzard, the unthinkable happens: a school is under siege. From the wounded headmaster in the library, unable to help his trapped pupils and staff, to teenage Hannah in love for the first time, to the parents gathering desperate for news, to the 16 year old Syrian refugee trying to rescue his little brother, to the police psychologist who must identify the gunmen, to the students taking refuge in the school theatre, all experience the most intense hours of their lives, where evil and terror are met by courage, love and redemption.

'A brilliant literary thriller... moving, masterly, flawlessly orchestrated' Sunday Times

'The immediacy of Rosamund Lupton's writing is extraordinary... Gemma Whelan narrates flawlessly. Three Hours is much more than a nail-biting thriller' Christina Hardyment, The Times

'This could so easily be a story which spotlights evil and terror. Instead, it deftly weaves a message of courage, love and redemption, and Whelan's performance is absolutely electrifying.' Stylist

'Three Hours intersperses scenes of breath-sucking tension with stirring meditations on human nature. . . The message Lupton's novel delivers is that only love can save us' Sara Collins, Guardian


© Rosamund Lupton 2020 (P) Penguin Audio 2020
Genre
Modern & contemporary fiction, Thriller / suspense fiction, Crime & mystery fiction, Narrative theme: Social issues, Narrative theme: Politics, Narrative theme: Coming of age
Listen to a sample
Three Hoursis a brilliant novel - moving, relevant and honest. Rosamund Lupton takes us through the story of a siege in an English school, building on the tension and our emotions as the story speeds to its conclusion. She handles difficult subjects with sensitivity and intelligence, focusing on the heroism of the individual. An exceptional and heartbreaking read
An incredible, unbelievably powerful book... I forgot how to breathe as it explored what it means to be human - for better or for worse. It's taut, it's tight, it's appalling, it's uplifting, it's extraordinary. Simply stunning
I finished Three Hoursin the wee small hours of this morning. It's mind blowing. I'm still feeling jittery. It's so fast-paced and credible that at times I felt like I was watching rolling news coverage of a real incident where I knew the victims. I had that same pulse-racing, queasy feeling - the same inability to look away. It's a horrifying story but told with such compassion and humanity. A large cast of characters and yet you feel genuinely emotionally engaged with each one... Amazing
Three Hours has a voice all of its own. Character and plot leap out at you from the first line. Rosamund Lupton makes you race through the pages with her irresistible storytelling. Impossible to stop until you reach the poignant end!
This is an incredible novel: a heady combination of elegant writing, nuanced characterisation, deep emotion and heart-stopping tension. I was torn, all the way through, between wanting to slow down in order to relish the detail, and wanting to speed up in order to find out what was going to happen'
Like a breath of icy air. . . Not since Smilla's Feeling for Snow have I shivered like this.
I've just finished reading this. Exceptional - so well planned and written. I'm also in awe of Rosamund Lupton
It's beautifully, elegantly written, SO gripping, intelligent, timely, affecting and moving
Devastatingly good, and announces the arrival of a truly original talent
Three Hours is about hate crime, but what rings out from its pages - what is likely to stay with you long after you've read that magnificent last line - is love. I wanted to read Three Hours slowly to savour every beautiful word, yet it is so compelling that I couldn't put it down. This one is destined for the best-sellers list, I reckon, and rightly so. It is phenomenal
There's no one else writing quite like Rosamund Lupton in fiction today - the way she combines high tension with a compassionate and humane take on the world is unique. Three Hours is exceptional - at turns heart-breaking, warm, terrifying, perceptive and grippingly page turning
I read Three Hours in two days, in awe. It's breathtaking. A modern rumination on the issues that divide 21st century life, a celebration of refugees, of mental health, of love and hope and bravery. I loved it more than I can say'
Beautifully written, emotionally note-perfect and nail-bitingly tense. It's BRILLIANT
Like Kate Atkinson, Patricia Highsmith and Ruth Rendell
Lupton tells her story with searing beauty and unbearable tension. Exquisite. Compassionate. Painful. Fantastic. A work of powerful imagination that wears its intelligence lightly. Absolutely terrifying and nail-biting. Don't read this if you want to be able to put it down.
Three Hours is Rosamund Lupton's best book yet, and that is high praise. A monster story for our fractious historical moment -- the age of the internet and of Columbine, of terror and mass migration -- when the monsters often look an awful lot like our own children. Chilling, suspenseful, humane, and brave
Wow! This is a stunner of a book. Staggeringly good