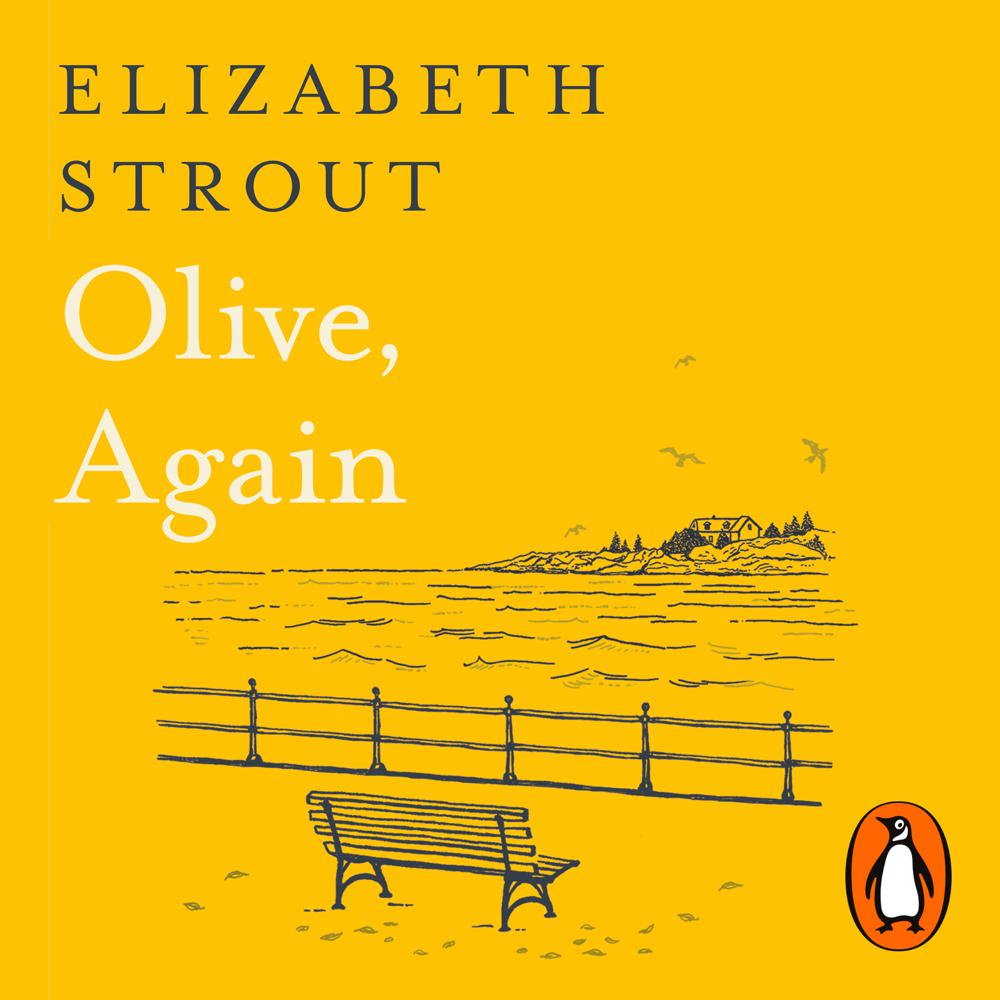 Narrated By: Kimberly Farr
Duration: 12 hours and 15 minutes
What to expect
Brought to you by Penguin.
An extraordinary new novel by the Pulitzer Prize-winning, Number One New York Times bestselling author of Olive Kitteridge and My Name is Lucy Barton

Olive, Again follows the blunt, contradictory yet deeply loveable Olive Kitteridge as she grows older, navigating the second half of her life as she comes to terms with the changes - sometimes welcome, sometimes not - in her own existence and in those around her.
Olive adjusts to her new life with her second husband, challenges her estranged son and his family to accept him, experiences loss and loneliness, witnesses the triumphs and heartbreaks of her friends and neighbours in the small coastal town of Crosby, Maine - and, finally, opens herself to new lessons about life.
'One of America's finest writers' Sunday Times

'A powerful storyteller immersed in the nuances of human relationships' Observer

'Strout really can write you into a world until you feel you are there with her, in that house, that life, that little Podunk of a place' The Times
© Elizabeth Strout 2019 (P) Penguin Audio 2019
Genre
Modern & contemporary fiction, Narrative theme: Interior life, Family life fiction
Listen to a sample
Strout really can write you into a world until you feel you are there with her, in that house, that life, that little Podunk of a place
It's hard to believe that a year after the astonishing My Name Is Lucy Barton Elizabeth Strout could bring us another book that is by every measure its equal, but what Strout proves to us again and again is that where she's concerned, anything is possible. This book, this writer, are magnificent.
She gets better with each book
Emotionally honest, psychologically piercing and ultimately life-affirming
Her writing is exquisite; her vision is boundless. What a sublime book.
Funny, sad, tender and truthful, this is pure joy
A special, precious book...full of hope and humanity
In Olive Kitteridge, Strout has created one of those rare characters...so vivid and humorous they seems to take on a life independent of the story framing them
Strout animates the ordinary with astonishing force
There's no simple truth about human existence, Strout reminds us, only wonderful, painful complexity. 'Well, that's life,' Olive says. 'Nothing you can do about it.' Beautifully written and alive with compassion, at times almost unbearably poignant. A thrilling book in every way.
Strout, always good, just keeps getting better
A writer at the peak of her powers
A novel to treasure... Olive, Again, like Strout's first book, delivers roughly five hours of spine-tingling pleasure.
A superbly gifted storyteller and a craftswoman in a league of her own. In Olive, Again, she teaches us that there is always more to know about human beings, even the ones we are closest to.
A powerful storyteller immersed in the nuances of human relationships
A perfect novel
Glorious
Elizabeth Strout is... one of the undisputed heavyweights of generous, clear-eyed domestic realism
Writing of this quality comes from a commitment to listening, from a perfect attunement to the human condition, from an attention to reality so exact that it goes beyond a skill and becomes a virtue
Olive, Again is a tour de force. With extraordinary economy of prose - few writers can pack so much emotion, so much emotion, so much detail into a single paragraph - Strout immerses us in the lives of her characters, each so authentically drawn as to be deserving of an entire novel themselves. Compassionate, masterly and profound, this is a writer at the height of her powers
Strout again demonstrates her gift for zeroing in on ordinary moments in the lives of ordinary people to highlight their extraordinary resilience