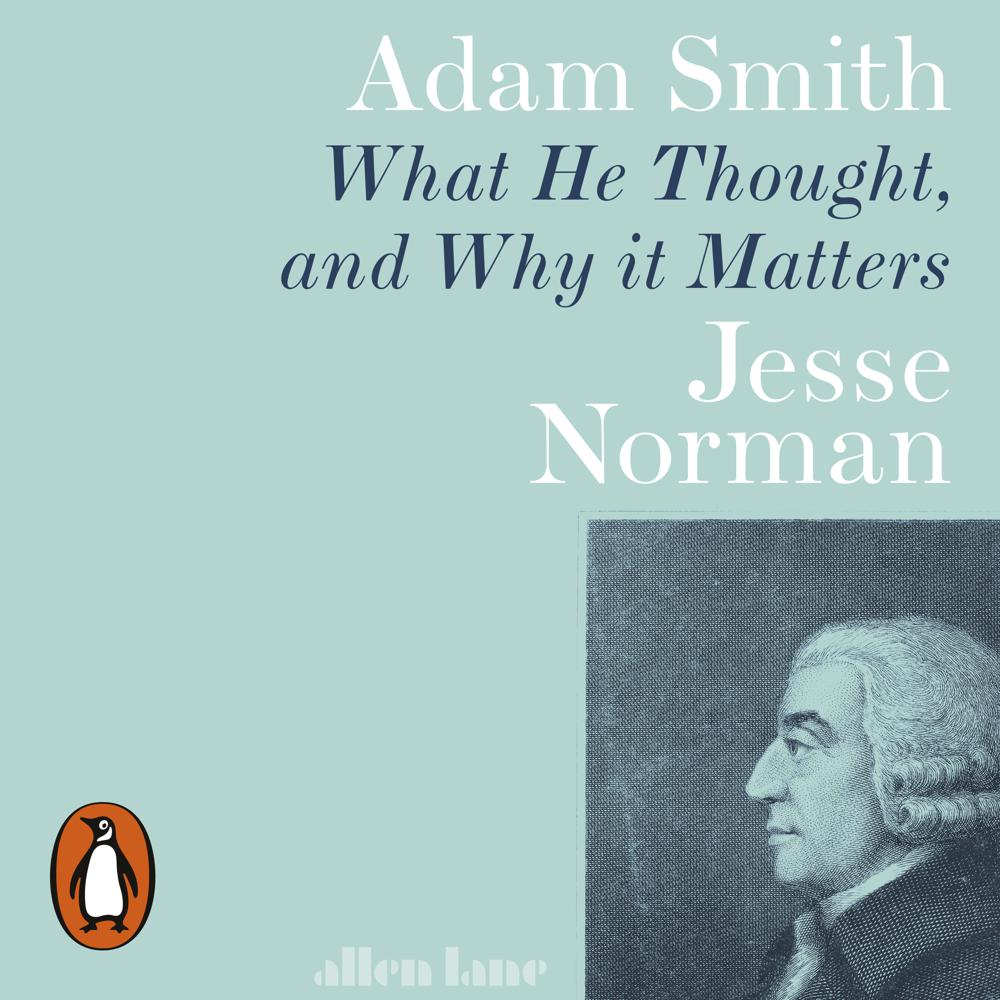 Narrated By: Jesse Norman
Duration: 13 hours and 40 minutes
What to expect
Penguin presents the audiobook edition of Adam Smith written and read by Jesse Norman.

Adam Smith is now widely regarded as 'the father of modern economics' and the most influential economist who ever lived. But what he really thought, and what the implications of his ideas are, remain fiercely contested. Was he an eloquent advocate of capitalism and the freedom of the individual? Or a prime mover of 'market fundamentalism' and an apologist for inequality and human selfishness?

This exceptional book, by a writer who combines to an unusual degree intellectual training and practical political experience, dispels the myths and caricatures and gives us Smith in the round. It lays out a succinct and highly engaging account of Smith's life and times, explores his work as a whole and traces his influence over the past two centuries. Finally, it shows how a proper understanding of Smith can help us grasp - and address - the problems of modern capitalism. The Smith who emerges from this book is not only the first thinker to place markets at the heart of economics but also a pioneering theorist of moral philosophy, culture and society.
Genre
Biography: philosophy and social sciences, Biography: historical, political and military, Economic theory and philosophy, Political economy
Listen to a sample
In this splendid book, Jesse Norman not only presents an excellent introduction to the life and ideas of Adam Smith, but also explains why - and how - Smith's insights can help us solve some of the most difficult social and economic problems of the contemporary world. Smith loved lucidity and relevance, and I think he would have been very happy with Norman's book.
Masterly ... amid the superficiality and hysterics of modern British politics, an admirably thoughtful brain is lurking
An important work of revisionist biography with a direct and important impact on the intellectual underpinnings of liberal free-market thought. If we want to be well governed, we need to be governed by people who have the capacity not merely to act but also to think - and Jesse Norman, as this book amply demonstrates, is one of those people.
A wonderfully clear account of the life and thought of Adam Smith.
The book is lucid, comprehensive and sympathetic. He defends Smith from his detractors, and even more importantly, rescues him from his most zealous, and therefore mistaken, admirers.
As Norman shows, almost everything we think about Smith is wrong - or, at least, that we only ever dip into a corner of his immense intellect, the product of that most exciting age of British creativity, the mid to late 18th century. The fascination of this book is that his world view is suddenly shown in all its dimensions and colours.
This book is well-written, well-argued and intensely thought-provoking, and it will rightly raise Smith's posthumous reputation. I hope some of the author's parliamentary colleagues
summon up the moral and intellectual strength to read it.