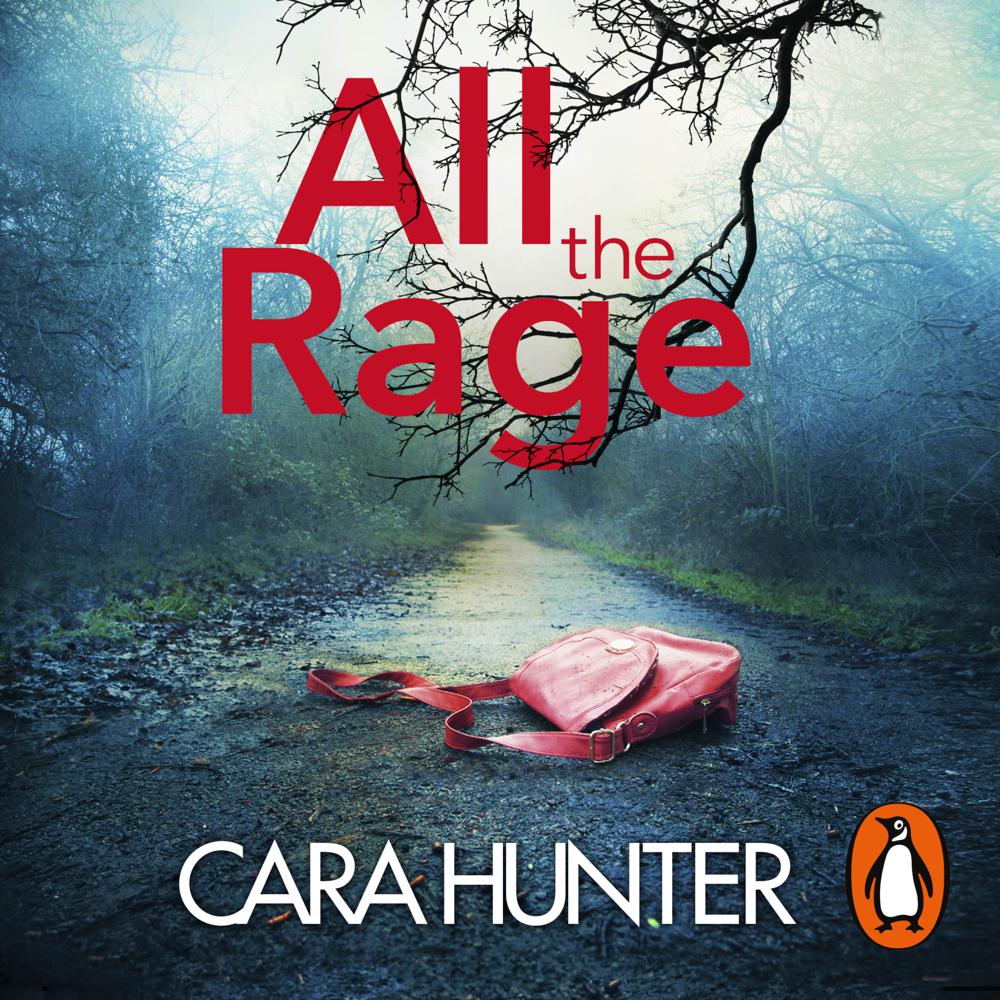 Narrated By: Lee Ingleby, Emma Cunniffe
Duration: 11 hours and 34 minutes
What to expect
Brought to you by Penguin.


The first girl came back.

The next might not be so lucky.

'A real gripper of a read' Peter James

'Masterful, engrossing, twisty' Rosamund Lupton

'All the Rage cements Cara Hunter's place as one of our most exciting crime writers' John Marrs
_________________________________

A girl is taken from the streets of Oxford. But it's unlike any abduction DI Fawley's seen before . . .

Faith Appleford was attacked, a plastic bag tied over her head, taken to an isolated location . . . and then, by some miracle, she escaped.

What's more, when DC Erica Somer interviews Faith, she quickly becomes convinced that Faith knows who her abductor is.

Yet Faith refuses to press charges.

Without more evidence, it's looking like the police may have to drop the case.

But what happens if Faith's attacker strikes again?
___________________________________

WHAT THEY'RE SAYING ABOUT CARA HUNTER

'Twist follows twist at a breathtaking pace' Daily Mail

'Fantastic...my favourite series ever!' Shari Lapena, author of The Couple Next Door

'This is the fourth book in the Adam Fawley series but it can be read as a stand-alone. However, I guarantee that once you've read this, if you haven't already read the previous ones, it'll be the first job on your to-do list! I loved this book, I couldn't guess the ending and the twist made me gasp' Joanne, Netgalley

'Fast paced and a fantastic cast of characters. Kept me guessing to the end - and I loved the final reveal' Fiona Barton, author of The Widow

'Cara writes with an intelligent vivacity. You can almost hear her characters breathing from the page' Jane Corry, author of I Looked Away

'Best book I've read all year. Clever plot, interesting characters and extremely well written. I read this in one go. I just did not want to put it down' Sharon, Netgalley

'Cancel everything. You're not going anywhere until you finish reading this' Emily Koch, author of If I Die Before I Wake

'Utterly compelling' Nicci French, author of The Lying Room

'A top-notch psychological thriller' JP Delaney, author of The Girl Before

'This case covers some current issues and they're handled very sensitively and with care. Cara Hunter is a talented writer and I highly recommend this series and this book' Ceecee, Netgalley

'I was totally gripped and terrified!' Araminta Hall, author of Our Kind of Cruelty

'This was my first ever read of a DI Adam Fawley novel and it most certainly won't be my last. Cleverly constructed and compelling to the very end. I loved it' Lesley Kara, author of The Rumour

'My first Cara Hunter book and wow what an experience it was! Completely sucked in from the start, would highly recommend and now off to download more of her books! Easy massive 5 stars!' Tracie-Louise, Netgalley

'The most gripping book I've read in ages' Karen Perry, author of Can You Keep A Secret?

© Cara Hunter 2019 (P) Penguin Audio 2019
Genre
Crime and mystery: police procedural, Crime and mystery: hard-boiled crime, noir fiction, Thriller / suspense fiction, Crime and mystery: women sleuths
Listen to a sample
All the Rage cements Cara's place as one of our most exciting crime writers. She is a masterful storyteller; this is a complex, deeply enjoyable thriller packed with misdirection, red herrings and satisfying twists. I couldn't get enough of it
All the Rage is fresh, fast-paced, and confident - with a mass of cork-screwing twists to drive the reader through to the end. Impressively researched, it feels current and punchy. Recommended'
Fantastic...my favourite series ever!
A real gripper of a read
Cara writes with an intelligent vivacity. You can almost hear her characters breathing from the page
A masterful, engrossing, twisty novel
A top-notch psychological thriller
Fast paced and a fantastic cast of characters. Kept me guessing to the end - and I loved the final reveal
Classy, agile, fresh, unpredictable and utterly compelling...hats off!
This was my first ever read of a DI Adam Fawley novel and it most certainly won't be my last. Cleverly constructed and compelling to the very end. I loved it
I was totally gripped and terrified!
Cleverly plotted, fast-faced, completely addictive - the most gripping book I've read in ages
Inventive, deft and vivid, Hunter leads us into the darkest parts of Oxford once again. Ingenious crime - prepare to be gripped!
One of the best crime thrillers I have ever read
Hunter has rejuvenated the form with a wealth of details while making some cogent points about societal problems
An absorbing thriller
Taut, suspenseful, riveting!
Hunter moves through the narrative gears like a Formula One driver, expertly judging the tension and pace. The plot is bang up to date and yet deals with an age-old evil that will be instantly recognisable to readers. Utterly chilling, moving and hugely impressive
The best in the series so far - and that's saying something!
Brilliantly plotted, shocking and thought-provoking
I RACED through Cara's new book. I'm a big fan, and this one is better yet again. Multi-layered and gripping, with a chilling political and social backdrop, authentic policing, a great twist and just brilliant characters!
A canny blend of police procedural and psychological suspense
It's so good to welcome back damaged, dogged and brilliant Det Insp Adam Fawley in another assured, gripping and thoroughly absorbing crime thriller from Cara Hunter
Fast-paced cross-cutting between various cop stories delivers micro cliff-hangers that propel the plot at a page-turning lick
Hugely popular series . . . (a) tough and occasionally disturbing novel
One of the brightest crime-fiction stars to emerge this decade
It's the stunning ending that sets All the Rage apart in the crowded crime fiction genre
All the Rage is a rare thriller that handles gender and sexual crimes with great sensitivity and awareness, without losing the intense drama and pace of a criminal investigation