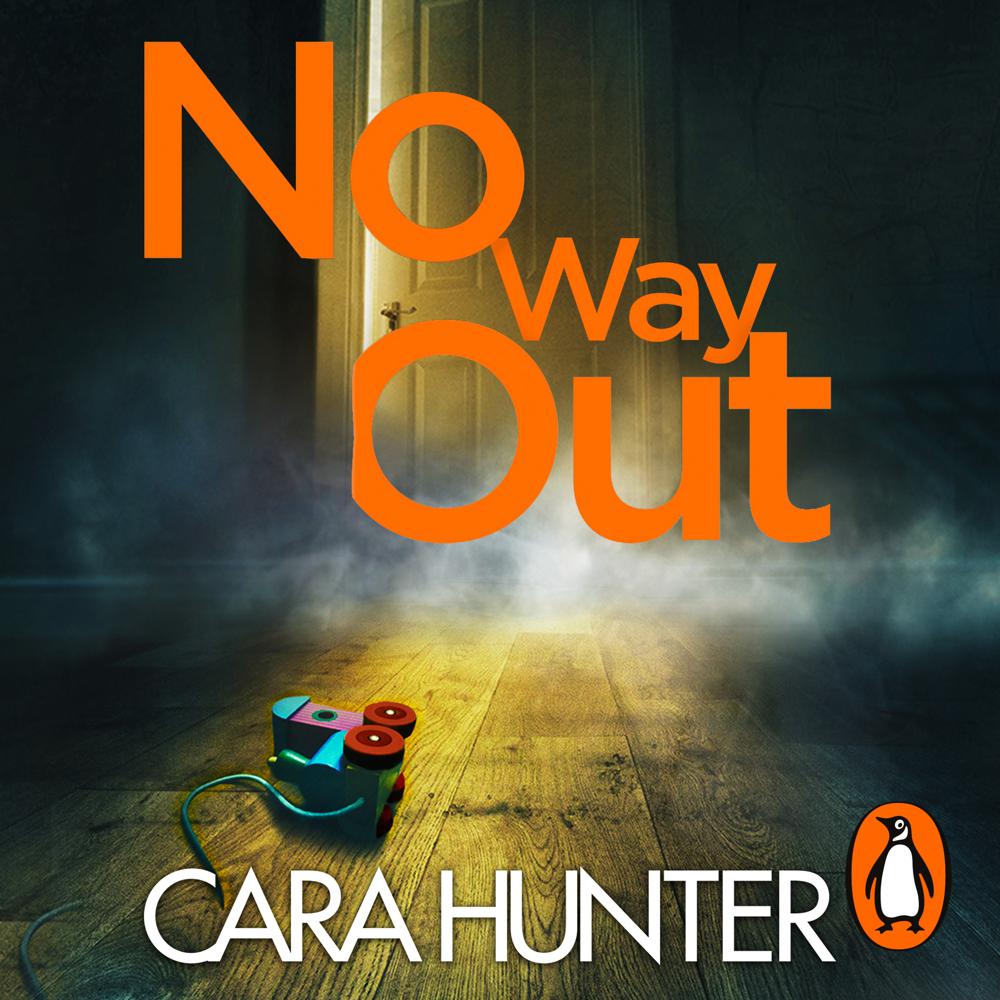 Narrated By: Lee Ingleby, Emma Cunniffe
Duration: 10 hours and 33 minutes
What to expect
Penguin presents the audio edition of Now Way Out by Cara Hunter, read by Lee Ingleby and Emma Cunniffe.

DID YOU SEE ANYTHING ON THE NIGHT THE ESMOND FAMILY WERE MURDERED?

It's one of the most disturbing cases DI Fawley has ever worked.

The Christmas holidays, and two children have just been pulled from the wreckage of their burning home in North Oxford. The toddler is dead, and his brother is soon fighting for his life.

Why were they left in the house alone? Where is their mother, and why is their father not answering his phone?

Then new evidence is discovered, and DI Fawley's worst nightmare comes true.

Because this fire wasn't an accident.

It was murder.

'Cara Hunter is a brilliant plotter, but it's her masterfully drawn characters that really make her novels stand out' RACHEL ABBOTT
Genre
Crime and mystery: police procedural, Crime and mystery: hard-boiled crime, noir fiction, Crime and mystery: women sleuths, Psychological thriller
Listen to a sample
Hunter's novel is a tour de force, providing one plot twist after another without losing sight of her characters' vulnerable humanity
Switch off your phone and settle down on the sofa. You won't be able to put this book down until you've found out what happened - and who's responsible
'Fast paced and a fantastic cast of characters. Kept me guessing to the end - and I loved the final reveal'
Cara Hunter has a gift for getting to the bare bones - literally - of both character and plot. A fast-moving chilling thriller.
Cara Hunter is a brilliant plotter, but it's her masterfully drawn characters that really make her novels stand out
I don't know how Cara Hunter does it. The new DI Fawley novel is the best yet - and that's saying something! I couldn't read it quickly enough
I was hooked from beginning to end
I LOVED No Way Out. My heart was in my mouth the entire second half
No Way Out is a cracking detective novel that pulsates with authenticity
QUOTES FOR CLOSE TO HOME:
'GRIPPING'
One of the best crime thrillers I have ever read!
Compulsive, with an ending you will not see coming
A genuine stroke of genius ... sets the bar for new crime writers