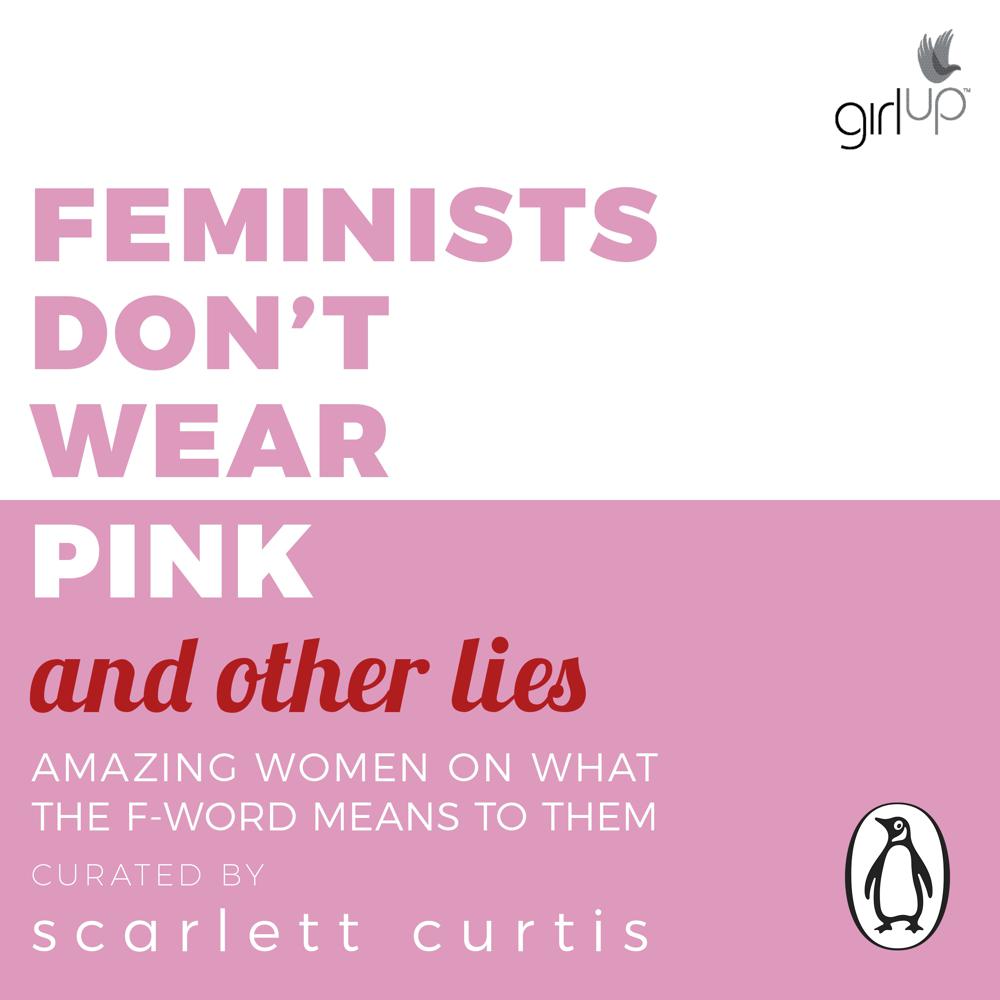 Narrated By: Scarlett Curtis, Pippa Bennett-Warner, Grace Campbell, Rosie Ackerman, Natasia Demetriou
Duration: 5 hours and 18 minutes
What to expect
Penguin presents the audiobook edition of Feminists Don't Wear Pink (and other lies) curated and read by Scarlett Curtis with additional narration from Nico Parker, Natasia Demetriou, Pippa Bennett-Warner, Rosie Akerman and Grace Campbell.

We asked 52 women: what does the F word mean to you?

The result is extraordinary.


"Brilliant, hysterical, truthful and real. These essays illuminate the path for our future female leaders." - Reese Witherspoon

The must-read book for 2018. Follow @feminists on Instagram for updates.
Curated by journalist and activist Scarlett Curtis, with incredible pieces by:
Emma Watson - Zoe Sugg - Keira Knightley - Gemma Arterton - Bridget Jones (by Helen Fielding) - Saoirse Ronan - Liv Little - Dolly Alderton - Karen Gillan - Alicia Garza - Jameela Jamil - Kat Dennings - Nimco Ali - Beanie Feldstein - Olivia Perez - Amika George - Evanna Lynch - Akilah Hughes - Tanya Burr - Grace Campbell - Alison Sudol - Kiernan Shipka - Elyse Fox - Charlie Craggs - Rhyannon Styles - Skai Jackson - Tasha Bishop - Lolly Adefope - Bronwen Brenner - Dr Alaa Murabit - Trisha Shetty - Jordan Hewson - Amy Trigg - Em Odesser - Emi Mahmoud - Lydia Wilson - Swati Sharma
**Published in partnership with Girl Up, the UN women's foundation, royalties will benefit this amazing charity**
Genre
Feminism & feminist theory, Children's / Teenage general interest: Girls & women, Children's / Teenage: Anthologies, Educational: Social sciences, social studies
Listen to a sample
As a feminist who loves pink, I give this brilliant book of essays an enthusiastic "YES"
We advise placing a copy in the hands of every girl (and guy) you know
This collection of essays curated by writer Scarlett Curtis is a call-to-arms that allows us to unpick what it means to be a feminist in a safe space. It's not trying to be the definitive book on feminism but it will keep the conversation going L-O-U-D-L-Y.
From Scarlett's captivating and grounding introduction to angry tales of personal experiences ... this book has a bit of everything. I guarantee you'll end up reading the full, illuminating collection, and you'll possibly finish it knowing more about your own personal stance than you imagined.
Brilliant, hysterical, truthful and real. These essays illuminate the path for our future female leaders.