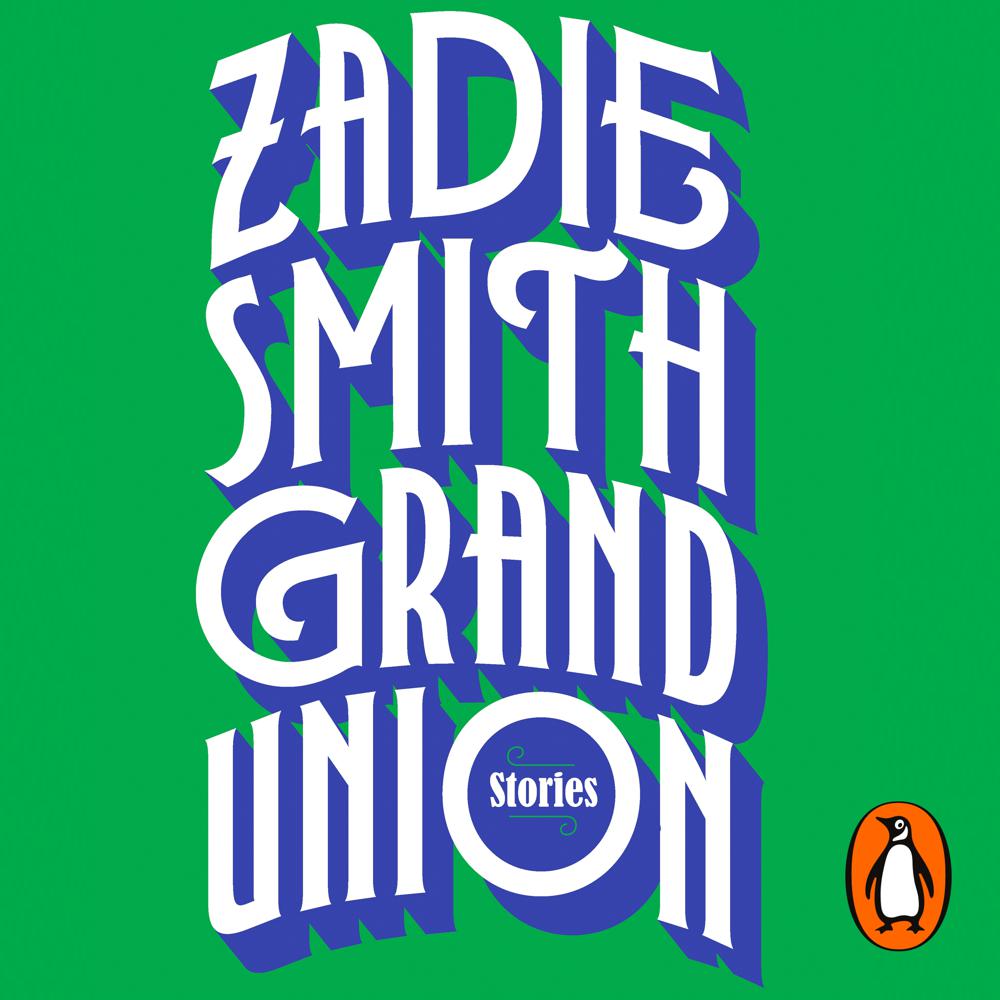 Narrated By: Doc Brown, Zadie Smith
Duration: 6 hours and 5 minutes
What to expect
Brought to you by Penguin.

The first ever collection of stories from the Man Booker Prize-shortlisted author of Swing Time and White Teeth

'Zadie Smith is the best writer of our generation' Gary Shteyngart

'Her dialogue is pitch-perfect, her comic timing masterful... [And] she also delivers a sophisticated commentary on race, gender, class, celebrity and power' Telegraph on Swing Time

'Smith is virtuosic, as ever, on family and friendship, and her ability to write about large-scale social injustice without losing her neutral novelist's gaze is breathtaking' Times Literary Supplement on Swing Time

In the summer of 1959, an Antiguan immigrant in north west London lives the last day of his life, unknowingly caught in someone else's story of hate and division, resistance and revolt.

A mother looks back on her early forays into matters of the human heart - and other parts of the human body - considering the ways in which desire is always an act of negotiation, destruction, and self-invention.

A disgraced cop stands amid the broken shards of his life, unable to move forward into a future that holds no place for him.

Moral panic spreads like contagion through the upper echelons of New York City - and the cancelled people look disconcertingly like the rest of us.

A teenage scion of the technocratic elite chases spectres through a premium virtual reality, trailed by a little girl with a runny nose and no surviving family.

We all take a much-needed break from this mess, on a package holiday where the pool's electric blue is ceaselessly replenished, while political and environmental collapse happen far away, to someone else.

Interleaving ten completely new and unpublished stories with some of her best-loved pieces from the New Yorker and elsewhere, Zadie Smith presents a dizzyingly rich and varied collection of fiction. Moving exhilaratingly across genres and perspectives, from the historic to the vividly current to the slyly dystopian, Grand Union is a sharply alert and prescient collection about time and place, identity and rebirth, the persistent legacies that haunt our present selves and the uncanny futures that rush up to meet us.

This collection is narrated by Doc Brown, with the first and last story read by Zadie Smith.
Genre
Short stories, Modern & contemporary fiction, Narrative theme: Politics, Narrative theme: Social issues
Listen to a sample
Sexy and hilarious . . . There is no moment in Grand Union when we are not entertained,or doubt that we are in the company of one of our best contemporary writers.
Grand Union seduces with language, acute observation, humour and the warmth of Smith's humanity. It's a startling, energising collection fom a writer unafraid to take risks
She's a genius . . . It's bliss
Tackles subjects including cancel culture, desire and race with Smith's trademark insight and lightness of touch
She's already one of our best novelists and essayists, this reminds us that her short stories are right up there too
Bewitching
An exuberant volume that's bracing, thoughtful and frequently very funny
Smith's dialogue crackles with mordant wit . . . this dazzling collection of stories will leave you with plenty to think about.
In these short stories she is miles and miles ahead, moving the finish line ever further as we are dazzled, knocked sideways by her craft . . . We see a master at work, exercising her vast talent with joy and vigour, reimagining old paradigms whilst maintaining the warmth and authenticity of her inimitable voice. For a writer who has seemingly done everything, it seems that Smith is just beginning
this is a book of and for the times, sobering in its clarity but bracingly witty and clever
Tremendous comic writing and snappy dialogue
Each story is a new surprise of literary genius that takes the reader on a short journey away from reality . . . A must-read for literary lovers everywhere
Smith offers sharp social commentary in this wry collection of stories that takes on the complications of the modern world
The stories in Grand Union address both eternal existential queries and decidedly contemporary concerns.
Smart and bewitching, the modern world is refracted in ways that are both playful and rigorous, formally experimental and socially aware... Smith exercises her range without losing her wry, slightly cynical humour. Readers of all tastes will find something memorable in this collection