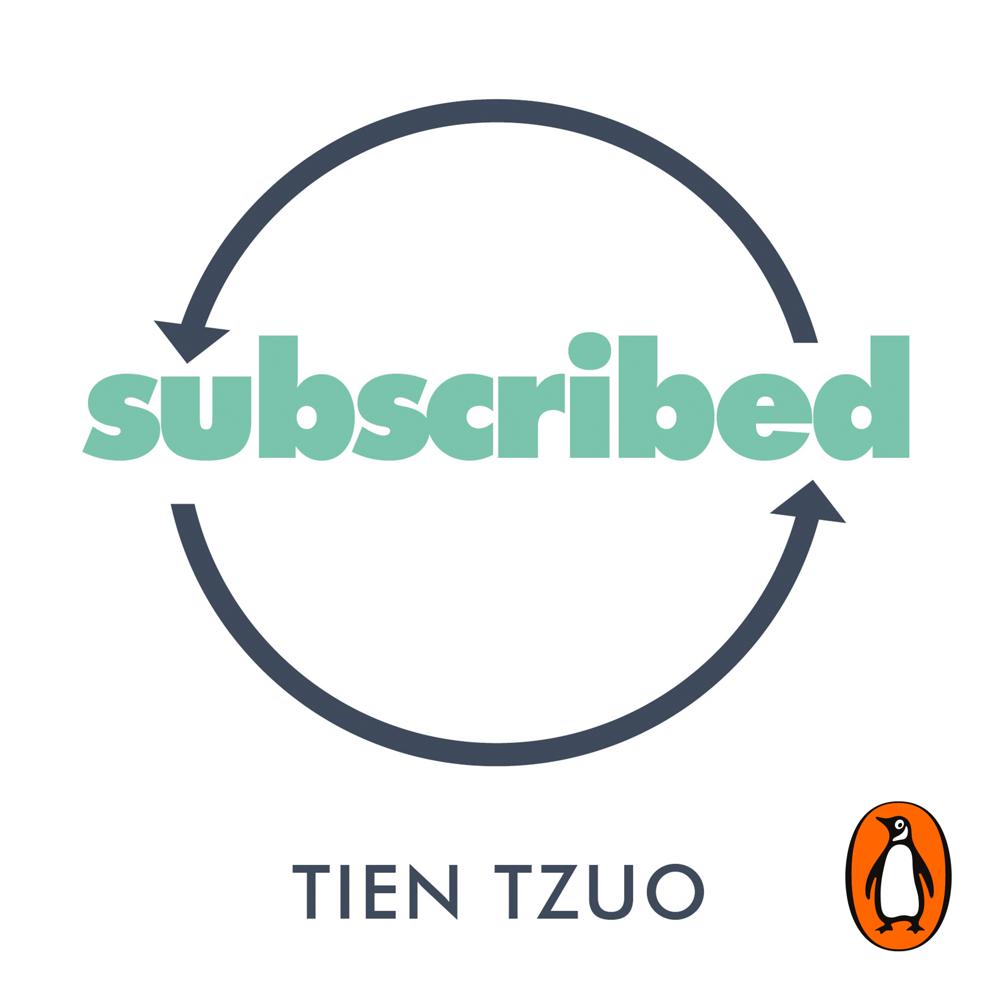 Narrated By: Tien Tzuo, Dan Woren
Duration: 7 hours and 42 minutes
What to expect
Penguin presents the audiobook edition of Subscribed by Tien Tzuo and Gabe Weisert, read by Dan Woren with an introduction read by Tien Tzuo.
Includes a bonus PDF of illustrations.
Today's consumers prefer the advantages of access over the hassles of ownership. It's not just internet services like Netflix and Spotify; even industrial firms like GE and Caterpillar are reinventing themselves as solutions providers. Whether you sell software, clothes, insurance, or industrial machines, you need to master the transition to the subscription model.
Adapting to the subscription economy takes more than just deciding to sell subscriptions instead of products. You'll have to reinvent your company from the inside out -- from your accounting to your entire IT architecture. No matter how large or small your company, Subscribed gives you a practical, step-by-step framework to rebuild your business around a customer-centric, recurring revenue model.In ten years, we'll be subscribing to everything: information technology, transportation, retail, healthcare, even housing. Informed by insights straight from the servers of Zuora, the world's largest subscription finance platform, Subscribed is the book that explains how this shift really works -- and how business leaders can prepare and prosper.
Genre
Sales & marketing management, Sales & marketing, Business strategy, Disruptive innovation, Business competition, Behavioural economics, Social forecasting, future studies, E-commerce: business aspects
Listen to a sample
All in all, Tien's book is spot-on. It has just the right blend of background information about the Subscription Economy and best practices
This book is ostensibly about subscription models, but it's ultimately about the future of business. In Subscribed, you'll learn from the masters of this business model and fundamentally change the way you think about your product, customers, growth, and talent -- no matter what industry you're in
Tien Tzuo is the godfather of the subscription economy and now he shares his unparalleled wisdom in this book. A must read for anyone who wants to have a breakout company.
Tzuo dissects the building blocks of what may be the greatest shift in business in the last twenty years; the move to a recurring revenue/subscription based model. For any business looking to break the chains of episodic, transactional commerce, Tien's book is a must-read
Subscribed shows you how to keep customers coming back for more. The implications for product design are enormous
Tien Tzuo, who I was lucky enough to hire as my eleventh employee at Salesforce, has written the definitive playbook for anyone navigating the most important business model shift of our time. The subscription model is exploding everywhere, and nobody knows how to steer through this shift better than Tien