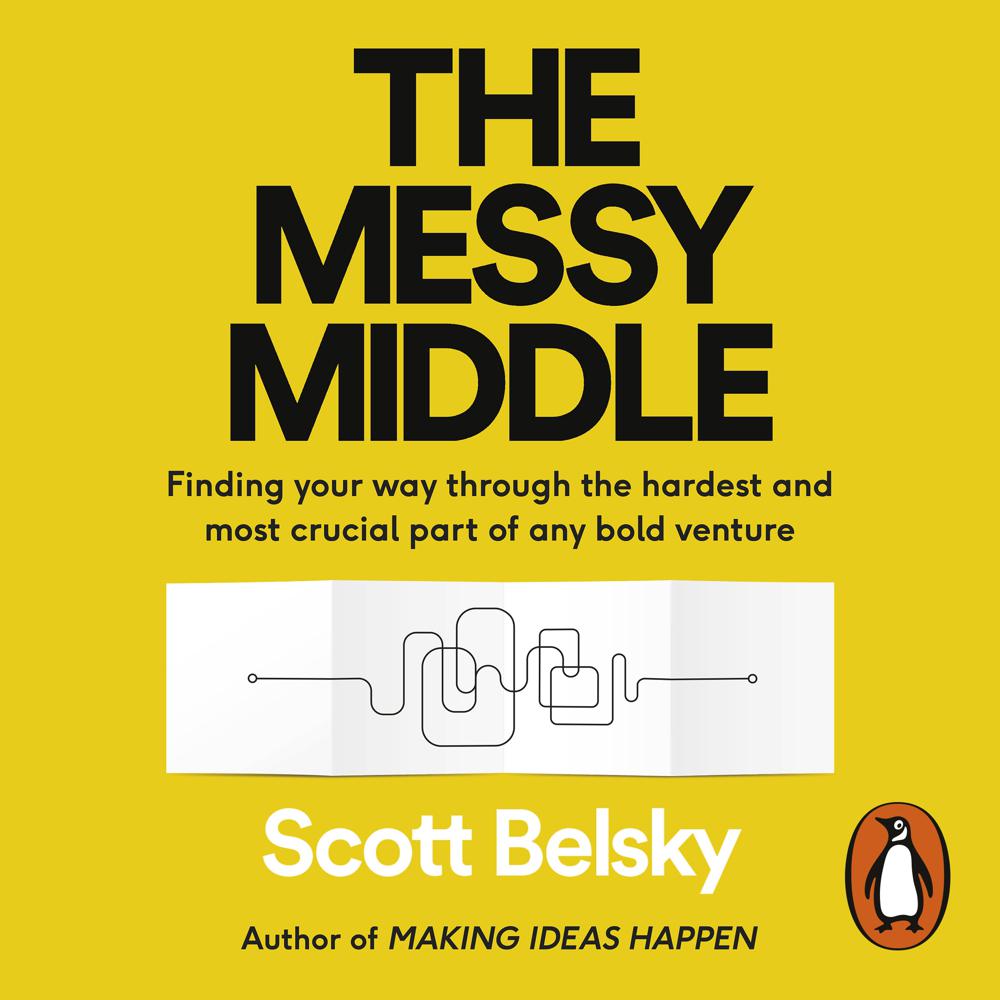 Narrated By: Scott Belsky
Duration: 11 hours and 3 minutes
What to expect
Penguin presents the audiobook edition of The Messy Middle written and read by Scott Belsky.

Silicon Valley is full of start-up success stories; every day stories emerge of a new company with the potential for a billion-dollar valuation and plans for global domination.

But what can we really learn from these stories? How many of these start-ups are genuinely successful in the long term? When nine out of ten start-ups end in spectacular burnout, how can we ensure our own success story?

While most books and press focus on the more sensational moments of creation and conclusion, The Messy Middle argues that the real key to success is how you navigate the ups-and-downs after initial investment is secured. It will give you all the insights you need to build and optimize your team, improve your product and develop your own capacity to lead. Building on seven years' of meticulous research with entrepreneurs, small agencies, start-ups and billion-dollar companies, Scott Belsky offers indispensable lessons on how to endure and thrive in the long term.
Genre
Entrepreneurship, Advice on careers and achieving success, Management: leadership and motivation, Working patterns and practices, Assertiveness, motivation, self-esteem and positive mental attitude, Biography: science, technology and medicine, Computer programming / software engineering, Autobiography: business and industry, Small businesses and self-employment, Careers guidance, Maker and hacker culture
Listen to a sample
This is required reading for founders. Experienced entrepreneurs all know this period Scott refers to as 'the messy middle' and a few of us have worked our way out of it, but this is the first time I've seen an expert-both as a founder and as an investor-break down in such detail just how to endure, optimize, and make it through.
Scott Belsky is a master of generous work worth doing. The Messy Middle will help you see that you have more control than you dare to admit, and the ability to make a difference if you care enough.
Building a lasting business is 1 percent idea and 99 percent resilience. The Messy Middle details the unglamorous but essential lessons every founder needs to learn.
Starting a new venture is like jumping off a cliff and sewing a parachute on the way down. This book is the parachute.
Having been through the ups and downs of the messy middle many times, it's critical to understand the challenges ahead. This insightful book empowers you to approach them head-on. Belsky's powerful tool kit, based on hard-earned experiences, is an essential guide to building a compelling product, revolutionizing an organization, or growing your leader-ship abilities.