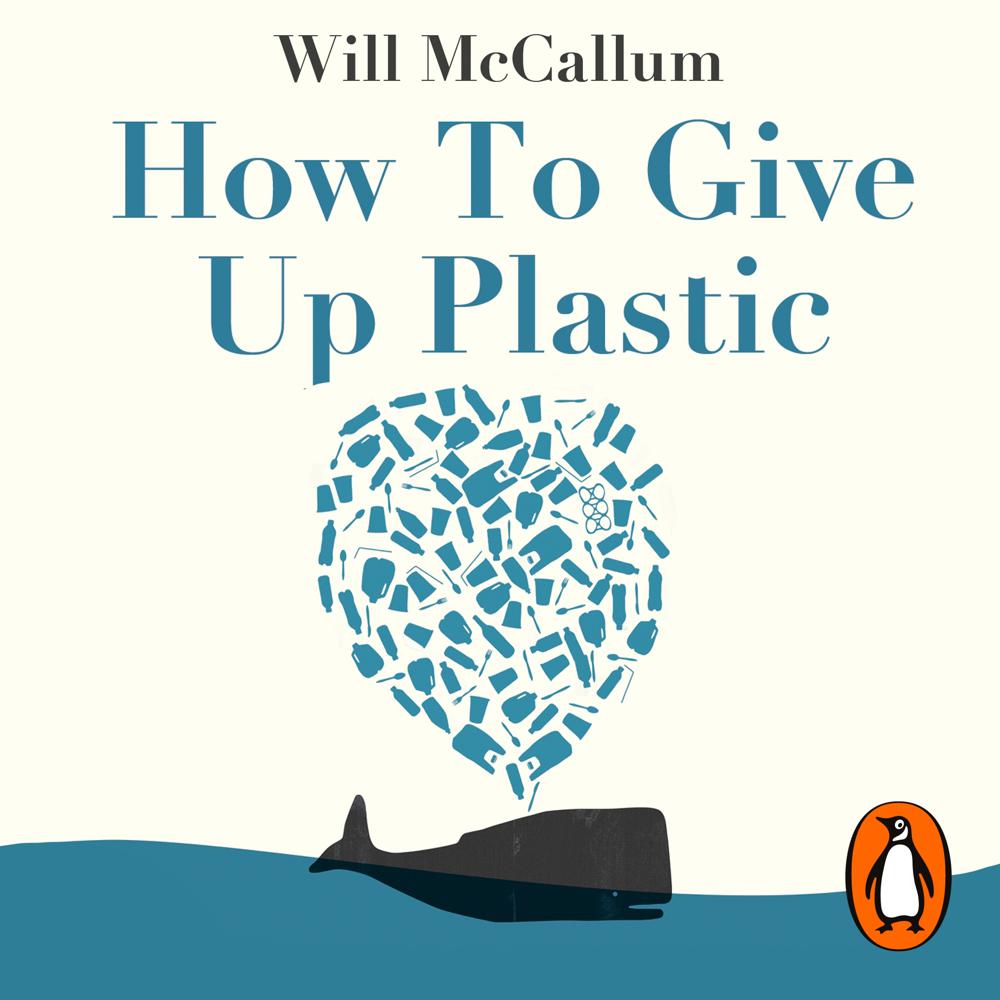 Narrated By: Joe Sutherland
Duration: 3 hours and 56 minutes
What to expect
Penguin presents the audiobook edition of How to Give Up Plastic by Will McCallum, read by Joe Sutherland.
'We have a responsibility, every one of us' David Attenborough
Around 12.7 million tonnes of plastic are entering the ocean every year, killing over 1 million seabirds and 100,000 marine mammals.
By 2050 there could be more plastic in the ocean than fish by weight.
Plastic pollution is the environmental scourge of our age, but how can YOU make a difference?
This accessible guide, written by the campaigner at the forefront of the anti-plastic movement, will help you make the small changes that make a big difference, from buying a reusable coffee cup to running a clean-up at your local park or beach. Tips on giving up plastic include:
· Washing your clothes within a wash bag to catch plastic microfibers (the cause of 30% of plastic pollution in the ocean)
· Replacing your regular shampoo with bar shampoo
· How to lobby your supermarket to remove unnecessary packaging
· How to throw a plastic-free birthday party
· How to convince others to join you in giving up plastic
Plastic is not going away without a fight. We need a movement made up of billions of individual acts, bringing people together from all backgrounds and all cultures, the ripples of which will be felt from the smallest village to the tallest skyscrapers. This is a call to arms - to join forces across the world and to end our dependence on plastic.
#BreakFreeFromPlastic
Genre
Environmentalist thought & ideology, Waste treatment & disposal, Applied ecology, Narrative theme: Environmental issues, Nature & the natural world: general interest, Environmentalist, conservationist & Green organizations, Pollution & threats to the environment, Conservation of the environment, Environmental management, Self-sufficiency & 'green' lifestyle, Climate change
Listen to a sample
This timely book not only explains how we got into this mess, but most importantly offers an optimistic and proactive approach as to how we can get out of it
Will McCallum's How to Give Up Plastic is an important step in confronting this huge problem. If everyone took up just one of the changes he suggests the planet would be much healthier.
If you care about seabirds, turtles, fish, family, friends, planet, this book is for you - a profound, passionate, and practical guide to taking action on plastics.
It's no small exaggeration to say this book changed the way I think. It is a welcome corrective, a plangent and necessary call to arms.