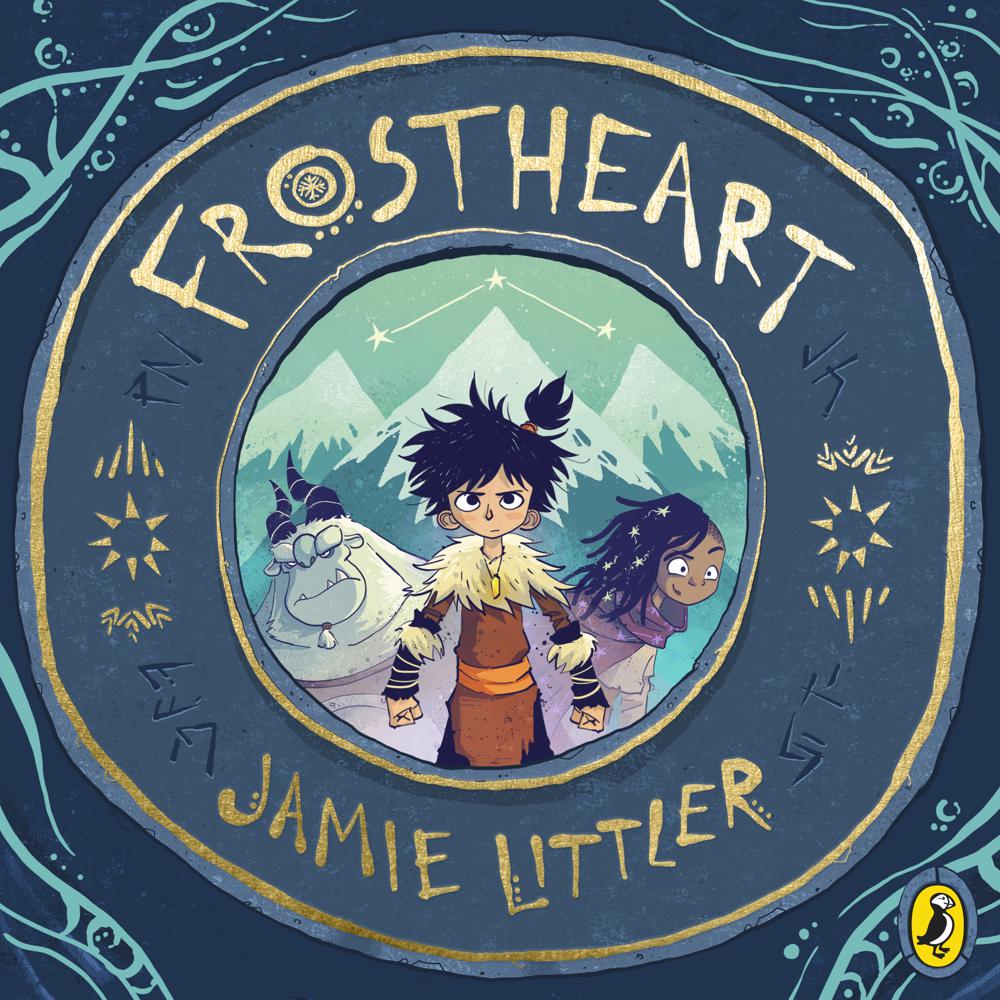 Narrated By: Joshua McGuire
Duration: 8 hours and 19 minutes
What to expect
Brought to you by Puffin.

Way out in the furthest part of the known world, a tiny stronghold exists all on its own, cut off from the rest of human-kin by monsters that lurk beneath the Snow Sea. There, a little boy called Ash waits for the return of his parents, singing a forbidden lullaby to remind him of them... and doing his best to avoid his very, VERY grumpy yeti guardian, Tobu.

But life is about to get a whole lot more crazy-adventurous for Ash. When a brave rescue attempt reveals he has amazing magical powers, he's whisked aboard the Frostheart, a sleigh packed full of daring explorers who could use his help. But can they help him find his family . . . ?

Bursting with brilliant characters, heart-stopping adventure and tons of laughs, this is a magical tale about being brave, looking out for your friends, and finding your place in the world.
Genre
Children's / Teenage fiction: Fantasy, Children's / Teenage fiction: Action & adventure stories, Children's / Teenage general interest: Supernatural & mythological creatures
Listen to a sample
A debut novel by an extraordinary author/illustrator [which] takes us on a breathtaking adventure
[A] lavishly illustrated debut
An exhilarating snow-bound ride that is perfect for fans of How to Train Your Dragon and Nevermoor
A magical, memorable story brimming with all those things that children love best... high-octane adventure, bags of derring-do, brilliant characters, and plenty of giggles
With exquisite artworks to match the finely tuned world-building, illustrator turned author Jamie Littler has written a captivating fantasy adventure
A truly cinematic and gripping read, jam-packed with engaging characters and stunning illustrations throughout. Frostheart is a feast for the eyes and the imagination!
Full of intriguing worldbuilding details, as well as a cast of memorable, enchanting characters, Littler's saga offers oodles of thrilling moments of danger interspersed with an acute understanding of heartfelt storytelling. The inclusion of striking illustrations, which heighten reader immersion, further delineates each character's charm . . . The enthralling dawn of an unmissable voyage.
Littler's debut is wild, funny, lavishly illustrated and filled with excitement.
Glittering with wintry wonder
Happily, this is one that really does live up to the hype. Littler is best known as the illustrator of Danny Wallace's Hamish and the Worldstoppers series, but here he proves himself to be a huge fiction talent too. It's a rip-roaring action adventure, full of humour, heart and unforgettable characters, all enhanced by Littler's wonderfully detailed black and white line drawings . . . expect big things.
This exhilarating snowy adventure will have kids reading under the covers long after lights out.
Littler is an expert at pushing reluctant readers from one chapter to the next via strategic cliffhangers and this freezing world should warm the hearts of young readers
A heart-stopping tale ... [that] really lives up to the hype
[Y]oung fantasy lovers will find a feast of Leviathans and grumpy Yetis in Frostheart, a gloriously imagined first novel by the illustrator Jamie Littler.
Jamie Littler is one of that small band of exceptionally talented people who can write brilliant stories and illustrate them as well. The illustrations are superb, and enhance the reading experience for pre-teens no end. The story is simply perfect, and contains all of the elements that will attract young readers to the SF/fantasy genre in later years. It's a win-win situation, a hugely attractive book that is both well written and beautifully illustrated!
Littler's world is vivid and evocative, filled with bizarre creatures, lost technology, and dark secrets, as well as colorful characters. Ash's journey of self-discovery and maturation is satisfying, while the underlying sense of mystery and excitement keeps the story moving forward. Littler's interior spot illustrations depict the scenes with a gentle energy that further brings his vision to life.